Back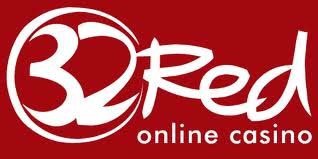 I had the pleasure of meeting Justin in Barcelona and he was professional from beginning to end. Thanks to him we have some really good information to pass on to LCB members. Enjoy the read.
1. 32Red says that it's second to none, so what sets you apart from others in the industry?
I think the thing that really differentiates us from other people in the industry is our customer service. We have 24/7 customer service. We have free phone numbers in nearly all of the markets we work with and we are absolutely renowned for our customer service. That is the core of our business so that is what makes 32Red such a unique online casino.
2. How has the upcoming Gambling (Licensing and Advertising) Act 2014 affected 32Red's traffic?
It hasn't started to affect us yet. I think it's going to be something that comes in over the next few months. There is going to be some operators that are no longer going to be licensed to operate in the UK that will continue to operate in the UK. That's for sure. It's not going to get rid of everybody. There will still be some casinos out there that are still taking money off of UK players without having a license. I think that we've seen a few withdraw from markets. We've taken over the traffic from GoWild in the UK when we acquired their UK Database in September. It's a wait and see. I guess no one really knows what's going to happen until the 1st November comes and it could be that the gambling commission are very strict or it could be that they're not as strict as they could be.
3. Since acquiring GoWild's UK customer database, are there any additional acquisitions being considered?
Nothing planned for the moment. If something comes up then we look at things on a case by case basis. I think that GoWild being another Microgaming site worked very well for us but nothing else is planned.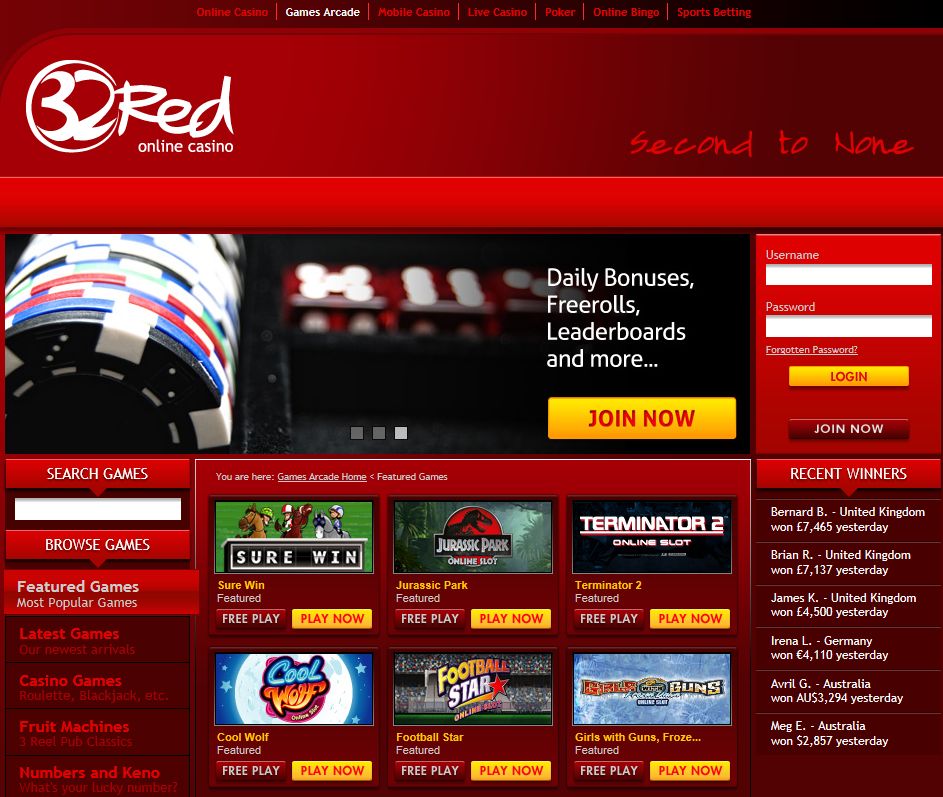 4. What are the advantages of offering a multi-software platform?
We do not have a multi-software platform. We are Microgaming through and through. I guess that it restricts us in some ways because we are only able to offer Microgaming games. There are people out there that have different providers that they work with. I think at the end of the day their operating mechanisms are more complex in the way that they do things so I think that there are benefits to having a single software provider rather than working with multiple software providers.
5. Are there any plans to integrate additional software in the future?
We do have Kambi for sportsbook but within our core casino product we have been a Microgaming operator since we started and I think that we have such a great relationship with them that I don't see any changes coming.
6. What is the largest jackpot ever won at 32Red Casino?
The biggest jackpot won on 32Red has been on our Major Millions game for a whopping £1,094,112.81.
7. What is the process in determining bonus offers?
We have had great success with the 10 free in certain markets where we're allowed to and we're quite happy with the way that it's working. In terms of the way that we do our subsequent deposit bonuses, we keep on trying new things. We look at how we can give extra value to our players. We listen to customer feedback. We have different bonuses for mobile and for desktop. It's a constantly evolving thing and we're always working to provide the best value for our players. We're looking at what's available in the market and keeping things different. We don't offer the same bonus every day. We don't offer the same bonus this time every week. We just keep changing things and making things more exciting and fresh.
8. Would you say that most of your players claim or avoid deposit bonuses?
I think that most of our customers do claim the bonuses. It's a manual process to claim a bonus on 32Red but we do find that most people do claim them. Any that don't contact the customer service team and our player support will credit it as soon as they can.
9. Tell us about your Red Ruby Rewards. How can players make the most of the benefits?
First of all it's free for all players. Every time you play at 32Red you'll get Red Rubies automatically, although the amount you can receive is dependent on the game and how much you are wagering the outcome is the same, for every 1000 Rubies you collect you get 10 free chips to spend however you like. As you collect more Rubies you'll move up our tiers and earn bonus points, a higher birthday bonus and other benefits like becoming eligible for our exclusive Club Rouge programme.
10. What qualifies a player for an invitation to join Club Rouge?
At 32Red we understand that all Players are different and, with this in mind, there isn't a set criteria that needs to be met. All we ask is that the Player reaches the Gold loyalty tier in order to be considered. Once an account is invited to join to our exclusive Club Rouge are rewarded in a bespoke manner, however each Player can be sure to receive the following.
Enhanced Loyalty Points accrual, up to 200%
5,000 Loyalty Points on your Birthday and an exclusive Birthday offer
Loyalty Points converting to Cash, not bonus funds
Plus Club Rouge have members have a dedicated VIP Manager.
11. Are there any projects or special promotions in the works that you can share with us?
Plenty in the works but nothing that I can share right now although one of the things to watch out for is our exclusive I'm a Celebrity Slot piggybacking off of the success of the campaign last year. We will be doing something big with it this year again.
12. What message is most important for you to communicate to your customers?
We're always listening. We have 24/7 player support. People can phone us, email us and get in touch through social channels. We are always there to listen to feedback, to act if anything goes wrong and just to help them whether that's online, offline, on chat or however they want to get in touch with us. Feedback is great and feedback helps us to develop our product. I encourage anybody that wants to get in touch with us, just do so.
Back to articles