Back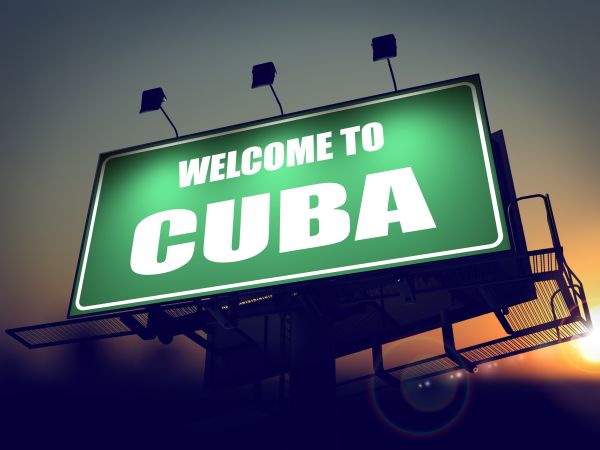 When you live on a Caribbean island, one thing remains constant. The weather.
I lived in the Caribbean five years. The temperatures always had just two ranges -- warm and hot. Sometimes the hot could change to hotter.
During the winter months, I could wear a light tropical suit, usually white, tan or beige, to one of the casinos or night spots that I frequented. I was editor of a weekly newspaper. I wrote a column and feature articles, including stories that sold to in flights like Liat Airlines, or Tropic, a Sunday magazine published by the Miami Herald.
The summer months -- June through September -- were something else. You couldn't wear a suit or even a jacket during the days, when the temperature was in the upper 90s and the humidity was sky-high. I would walk from my newspaper office in Basseterre, capital of St. Kitts, past the police station and the tourist shops, to my favorite pizza parlor for lunch and would be drenched in sweat after the two-block walk.
At night things cooled off slightly. An ocean breeze would stir the air and give you a bit of relief. From my office at The Observer, a weekly newspaper that served the islands of St. Kitts and Nevis, I could hear drums. They came from practicing musicians who were hoping to compete for honors in an upcoming carnival, or who wanted to be hired by a club to entertain tourists and the local population. The music ranged from reggae to calypso and included African hip-hop which was popular throughout the Caribbean.
This brings me to the topic this article is about -- President Obama's decision to resume diplomatic relations with Cuba.
I have never been to Cuba. I could have gone there, but it would have been dangerous and I could have been arrested and held on various fabricated charges like the American contractor whose release by Cuban President Raul Castro after five years of captivity precipitated Obama's generous offer.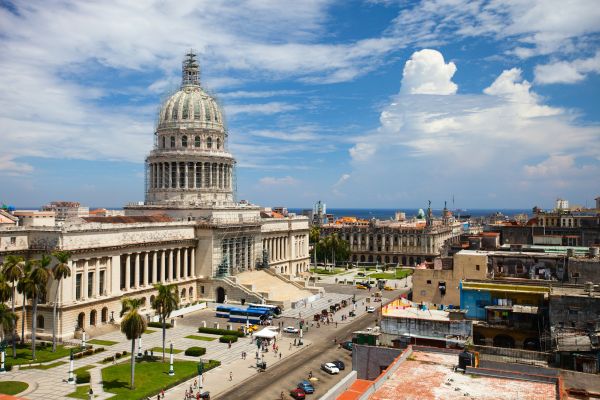 While spending a week's vacation in Aruba, I met two Cuban brothers on the beach near the Holiday Royale Casino. We were sharing a bottle of rum and smoking Cuban cigars.
One, Tony, said with a smirk, 'Senior Geno, would you like to visit Cuba?'' He pronounced it 'Kooba.'
'Sure. When do we leave?'
'Any time you want. My brother and I have a fishing boat. For $500, we can take you there and land you in a small cove on the safe side of the island. You can walk down the road and hail a jitney. For a dollar or two, they will transport you wherever you wish to go. At a certain pre-arranged time, you can have the driver take you back to where he picked you up and we will return you to Aruba. Simple, yes?'
I admired Tony and his brother, Jose, who rented Jetskis on the beach near the Holiday Inn. But simple, no. There was no way I would go to Cuba without the proper papers and risk being arrested and held hostage by a government that had no love for my country.
President Obama's decision to open up communications through diplomatic relations with Cuba has me excited. It was the right action for him to take and way past due.
Before the Fidel Castro-led revolution, Cuba was the place for jet setters to visit, whether by plane, yacht or a cruise out of Miami or Ft. Lauderdale.
Havana had gambling casinos, strip joints, all-night bars, girls, congo dancers, drummers, midnight walks on secluded beaches, horse racing, reggae concerts and I could go on and on.
There were back-door sex shows that Americans, Europeans and Canadians loved, and they were open to anyone who had money to spend.
U.S. corporations after World War 11 invested nearly $1 billion in various businesses aimed at the tourist industry. From 1945 until the late 1950s, those investments in casinos, hotels, beachfront properties, cockfighting arenas, car rental agencies and much more were literal gold mines.
Permits? You didn't need a permit. All you had to do was find the right government official who was in charge of that particular business venue, slip him the proper bribe, and you were in business.
The gambling casinos were owned and operated by the Havana mob -- Meyer Lansky, Santo Trafficante, Albert Anastasia and Charles 'Lucky' Luciano.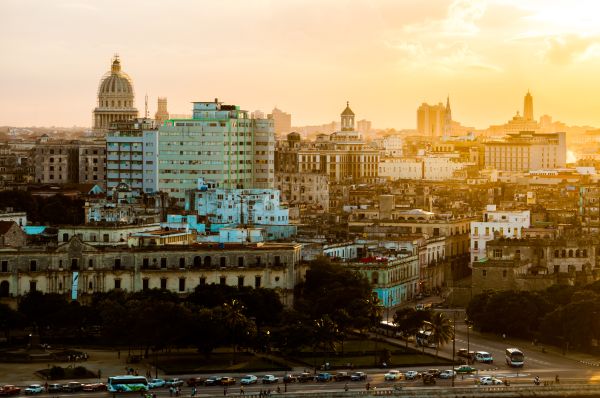 Lansky, a shrewd gambling kingpin who had been kicked out of Las Vegas, was in charge of nearly all the vices from prostitution to gambling and the sizzling night life that made Cuba prosper. He was friends with Fulgencio Batista, the President of Cuba.
Lansky or one of his designated representatives would meet with Batista or one of his trusted lieutenants, exchange pleasantries and hand over a suitcase full of cash. That was the way you did business in Havana in the days before Castro and Che Guevara.
And there was the Tropicana. What a night club!
Of all the hot spots in Havana, the Tropicana, which featured bands like Woody Herman or Dizzy Gillespie, and headliner acts like Nat King Cole, Sarah Vaughan. Frank Sinatra, and Ginger Rogers, was the best.
Robert Redford starred in 'Havana,' a film about the rise and fall of the Havana Mob. Redford played a big-time poker player who falls in love with beautiful Lena Olin who just happens to be married to a doctor who is part of the Revolutionary movement. If it sounds like a remake of the Humphrey Bogart-Ingrid Bergman movie, 'Casablanca,' congratulations. You win the prize.
It will take time and reparations will probably have to be made to the Cubans and American investors whose businesses were confiscated by the Castro revolution. But I predict America's improved relations with this beautiful island will be good for the United States as well as the entire Caribbean.
Trade will certainly improve between the U.S., Cuba and the other Caribbean nations including those represented by CARICOM, like St. Kitts, Nevis, Dominica, Jamaica, St. Maarten, Grand Cayman, Aruba, Antigua, Trinidad and other islands.
And maybe, just maybe, some enterprising gambler will decide to reopen the Tropicana, complete with showgirls, headliner entertainment, great restaurants, bars and gambling. If that happens, I assure you I will be there for the grand opening.
Back to articles