Back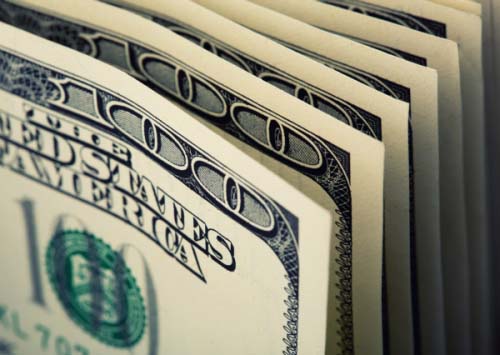 The Greeks were born to gamble. A friend of mine who is off Greek origin and who owns a restaurant in Kingman, AZ. told me that and I have no reason to disbelieve him.
Archie Karas was born in the Greek Islands. People in Las Vegas called him that because they couldn't pronounce his real name, Arnagyros Karabourniotis. Today he would be 64. He lives in Las Vegas if he is still hanging around. Whether he is living in his car or a penthouse suite overlooking the Strip is a matter of fate -- and of luck. Here is Archie's story as best I could put it together from cowboys, old-timers and the gamblers who make Nevada their home.
Being a low-limit gambler as well as a journalist, I first heard about Archie when I was working as a staff writer for Gambler's World, a gambling magazine headquartered in Las Vegas. I had a room at Binion's Horseshoe on Fremont Street just off the Strip.
You need a lot off contacts if you want to be an effective reporter in a city like Las Vegas, and I had developed them. There were bus boys, bell captains, dealers, cocktail waitresses, poker room managers and other people who kept me abreast of what was happening in their town.
One morning as I was sitting down to breakfast in Benny Binion's 24-hour restaurant, a waitress came up to me, pencil and pad poised.
'Did you hear about Archie Karas?,' she said with one of those provocative smiles that says I know something you don't.
'No, I didn't hear about Archie Karas. By the way, who is Archie Karas? I never heard of him.'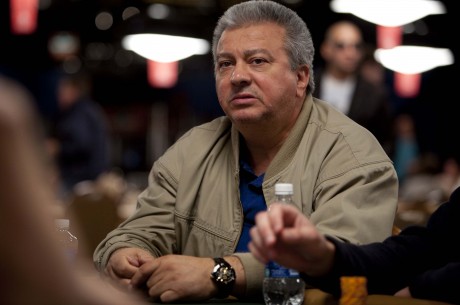 'Well, if you expect to be this town's top reporter, you better hear about him. Archie Karas happens to be the wildest high roller in Las Vegas. He makes the Whales look like minnows by comparison.'
She had my interest. What did Archie do, I inquired.
One of the customers, a poker player I knew, got up from his table. He had a Racing Form tucked beneath his arm.
'He just ran $50 into $40 million,' said the customer. He removed a toothpick from his mouth. 'And lost it all back.'
The waitress turned toward him. 'Fifty dollars? I heard it was forty.'
Another waitress named Annie said, 'I heard it was sixty bucks and borrowed money. Supposedly Archie came into the casino, saw his friend, borrowed the money for a room and a meal, and went straight to the roulette table, put all the money on a number and hit it.'
They got into an argument on the spot about how much money this guy Archie Karas had started out with and how he had won all those millions and lost it back. The restaurant manager, a friend of mine, came by and called me aside.
'Nobody has it straight,' he said. 'I have an idea. Why don't you talk to Archie yourself? He's upstairs playing $4-8 Omaha High-Low in the poker room. I'm sure he'll be happy to talk to you. Archie loves publicity.'
Archie was a pleasant enough fellow. He seemed to be in his late 40s, a little plump. He was in a hand when I introduced myself. He looked up, unimpressed.
'Another reporter, huh? I guess everybody heard about me. There's a film company wants to do my life story as a film of the week. How much you gonna pay me for my story.'
I smiled and told him my magazine didn't have a budget for paying people for stories. I added, 'i don't pay for material, Archie. I just write it.' He told me about growing up poor -- his dad was a construction worker who earned little -- and running away from home at 14.
He described getting a job as a waiter on a ship and cruising to Portland, Ore. where he promptly hitchhiked to Los Angeles. He had learned to play poker and other gambling games as a child and took that knowledge into the card rooms of Gardena where he immediately started a winning streak.
Archie found a job waiting tables at a restaurant next to a pool hall. There he sharpened his skills as a pool player and became a shark. He quickly built up his bankroll.
With his pockets bulging with cash, he bought a car and drove to Las Vegas. His winnings continued until he had more than $2 million. Archie took his money into a high stakes poker game with some of the most formidable players in Glitter Gulch -- people like Texas Dolly Brunson, Amarillo Slim Preston, Puggy Pearson and a few more with deep pockets.
He lost it all except for about $50.
Archie shrugged off his bad luck like a true professional. He once told an interviewer, 'Money means nothing to me. I crave action. The things I want, money can't buy. Good health, freedom, happiness, and love. I don't care about money. That's why I don't have any fear gambling.'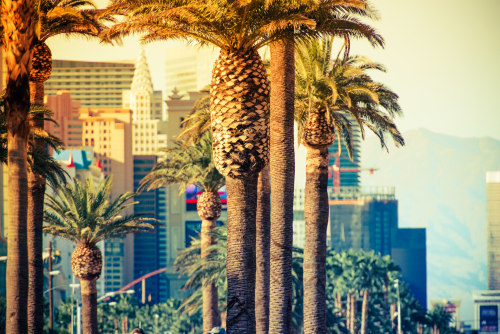 He walked into The Mirage and tossed the $50 bill at the stick man ffor some chis. After running up a couple of thousand, Archie switched to high stakes poker where he also won. Then he went to paying pool.
Everything Archie touched turned to gold.
Nobody really knows how much Archie won over the next couple of years, not even Karas. He ran his money up to $2 million, $5 million, then $7 million. He lived like a king and tipped like Diamond Jim Brady.
The other professional gambles in Las Vegas heard about Archie and sought him out. They went after him tooth, nail and fang. He took on all comers, playing pool for $10,000 a game. He would go into a casino and ask one of the supervisors to raise the limit on dice -- then play for $100,000 a roll. With more than $20 million in his possession (Archie drove around with the money locked in the trunk of his car) he bought a pistol and kept it in his possession. He also hired his brother to be his bodyguard.
His winning run extended for nearly three years. Casino executives who followed his action estimated he took the casinos and poker players for more than $40 million.
In 1995, he started to lose. It began as a trickle at the dice table and turned into an avalanche.
Today it's hard to put it together. It's estimated that Archie lost $11 million playing craps. He lost another $2 million to a genial Oklahoma player named Chip Reese at 7-card stud. And he lost $5 million more at baccarat.
When his money dropped to around $10 million, he traveled to Greece and spent a relaxing month with family and friends. He flew back to Las Vegas and lost the rest of his bankroll at the Horseshoe playing dice and baccarat.
Down to his final million, Archie drove to Gardena's Bicycle Club and challenged Johnny Chan to a $1 million freeze out. Chan's financial backer Lyle Berman got into the game and Karas beat them, doubling his money to $2 million.
He left the table smiling -- and blew it on baccarat. His winning run was over.
After the interview, I went back to my room to rest. There was a poker tournament that evening at The Orleans and I planned to play in it. I thought about Archie that night. His story made me more reflective than I had been in a long time as I wondered about what really makes people tick.
Back to articles