Back

Interview with Adam Maslow of Slots Million
Q: When is SlotsMillion expected to launch?
A: It actually launched on the 10th of December.
Q: What software is featured?
A: We're going to have 9 software and among the most recognized are Net Entertainment, Playtech, Microgaming. We have just recently introduced iSoftBet as one of the new software. We'll have Leander Games and Nix Gaming. WMS is not yet a signed contract but it should be within three months.
Q: What markets will the brand be focusing on?
A: It would be the English speaking markets at the Nordics. We are recruiting teams for the individual markets where we think that we can obtain a license and will be within regulated framework. So, we are recruiting people for Netherlands and Germany as well. We are also recruiting a local team for Australia and New Zealand.
Q: What about the UK?
A: We are already in the process of obtaining a license.
Q: Will there be other products available besides the online casino?
A: No, but we will have live casino games.
Q: Will games be available via mobile?
A: Yes. All of the providers that I've mentioned will provide mobile games. So, we will probably have one of the largest mobile games offerings in the world from what I'm aware of today.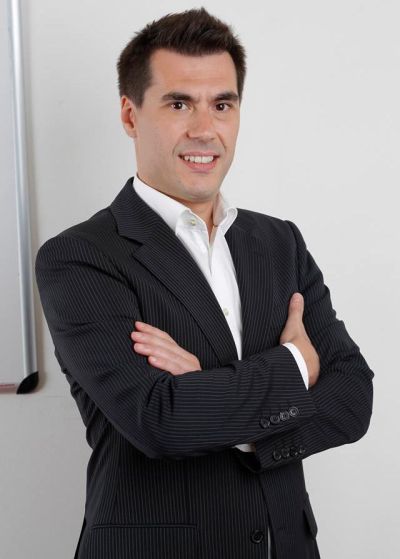 Q: What is the concept behind Slots Million?
A: We are really focused on slots. We like slots. We like slots from different providers. We play slots on different websites dealing with different systems, different providers so we brought them together under one roof with easy interface and an advanced filter. So if you're an advanced player, you will be able to find the exact slots that you like. We have many different categories in the filter. We have themes, we have the number of reels and we have features. We have tons of features whether there's a bonus game, whether there's wilds, scatters or the simple things that all the slots have. Whether it's a free spins slot, whether it has multiple bonus rounds and so forth. So, you'll be able to find slots by provider as well and jackpot slots, penny slots or VIP slots, which are high roller slots. They are the slots where you can bet 500 Euros or 500 Dollars in one spin.
Q: What do you think is going to set Slots Million apart from others in the industry?
A: A couple of things. Within half a year we'll have two additional large providers that we are negotiating with at the moment. So, we will have the most slots under one roof in the world. I don't think any other company will be close to that. We'll have over 2,000 slots within 6 months plus all the other types of games. We are using the latest technology because we have just spent the year developing our platform so it's a very fast easy to use site that instantly loads. We made it so it will work on any machine so you don't have to have the latest computer that costs $1,000 to have nice visual graphics. We also have a seamless interface between the computer, the tablet and the mobile. The buttons are in the same place, the menus are exactly the same and follow the same order. The look and feel is the same. So it's very easy to go from device to device if you are playing at home or you're playing on your couch with a tablet or you're waiting somewhere spinning on your phone. We will have support in local languages and we will have also have automatic payouts for existing customers that have already cleared our documentation process and are classified in our system as a returning customer. They will be able be able to trigger their withdrawals without having to wait for our withdrawal team, which will speed up the process.
Q: What will be the options for players in terms of accessing the games – download, instant play?
A: We will not have a download version. We looked into it and it's not in the pipeline, it's not on the board at the moment. We have an option to introduce the download version but we see that the demand for it is going down and maintaining it will take more time from us that we would rather put into working with new technologies like HTML5 so we can deliver other games through the new platforms.
Q: What has been the biggest challenge in developing a new brand?
A: The platform because we are working with so many different providers. Usually when a casino offers casino games, they have a platform that is designed for that provider so we have designed a platform that can work with all these different providers and their systems. When we have offers we can include all the games so if you have a bonus, you're not limited to only one provider's games with this bonus you receive. The bonus will apply for all the games or types of games. For example, if we have a Halloween Bonus, we can pick out all the Halloween slots from different providers. Traditionally, this has been challenging in the past because of the limitations of the platform and it works the same with tournaments. You can include different games from different platforms without being limited by one platform. So, sometimes you have casinos that have three or four game providers but they don't run tournaments on all games. We have built a platform where we can include all the games in the tournaments, free spins and bonuses as well. That was a challenge because we are thinking five or seven years ahead and we wanted to make it as flexible as possible so we can maintain it and update it with time without limiting ourselves. Later on we will be able to keep up this performance and deliver a good user experience. When you go to an online casino you want to play slots and you put your money in there as well. You don't want to deal with customer support and having issues, having bugs and having to wait for load times. We wanted to make sure it does what you expect it to.
Q: What are the similarities or differences between Slots Million and its sister site, Tropezia Palace?
A: There is not that much except that Tropezia Palace boasts most of the providers that we already have. It's actually a different marketing team that focuses on different markets and works on the older platform. We will eventually upgrade it to the newer platform but it's a different product. It has a different look and feel. It's different market focus really.
Q: What aspects of the casino were considered critical for you to attract players?
A: Easy to use, clean, pretty as well. Value. We have a loyalty program that automatically recognizes players' engagement in the casino like what they play, how much they play and they are rewarded with different things. They get free spins on games, free spins on new games as well as games that they actually play. They get a bonus for climbing in the loyalty program. They also get a bonus for staying in their level. A level 2 or level 3 player will get a bonus just for being there and coming and playing with us. They also get reload bonuses and the more loyal you are, the higher the bonus you get, the lower wagering requirements you get, the better birthday presents you get as well. The longer you play with us you also jump into a second level customer support with your own personal support agent or even a VIP manager. It depends on your play style.
Q: What is the rewards program called and how many levels are there?
A: We are simply calling it rewards. Slots Million being an international brand, we are keeping it very simple. The rewards have 8 levels which we base on the slot paytable. So, we have the reward level cherry, banana, lemon, bars, bells, 7, diamond. The names of the different reward levels are based on the slot paytable. They are not impossible levels. They are really there to fit the majority of the players so no matter what kind of player you are, you will fall into one of the levels and you will be rewarded.
Q: What sort of promotions can players look forward to?
A: There will be a lot of standard promotions and we are working on some new cooler promotions that will be a little bit more competitive and give more fun over time besides just having a reload bonus or something similar. When we launch a new game, we will have a three week race which will almost be like a tournament on that game. Depending on how well you do we have a combination of prizes that are tangible prizes as well as cash prizes or bonus prizes. Of course, just playing as well gives you all the benefits of the rewards program. There will be a combination of bonuses, free money, free spins, we'll have tournaments. By the way, if you are a higher level in the rewards program you will have a multiplier in determining prizes. If you're a level 5 for example, you'll get one and a half times your prize on the tournaments. If you're a level 7 you get two times the prize on the tournament. Regular tournaments can appeal to VIP's as well. There is more value for them so it makes sense for them to join a small tournament that lasts for a few days.
Q: Where is Slots Million licensed?
A: It is licensed in Malta as well as Curacao and we are in the process of obtaining a license in the UK. We are seeking consultation with gaming specialist attorneys firms in Germany and Netherlands to get advice about their licenses.
Q: Where will the customer support representatives be located?
A: Most of them will be located in Malta, centrally in Europe and maybe in the future we will have a call center abroad. For now it's going to be Malta at least for next year. We will have shifts to cover the time zones in the markets that we work, to cover local times.
Q: Is there anything you'd like to say to customers curious about joining Slots Million?
A: We have created this casino with slots players in mind because we are slots players. We like the games so we are trying to collect as many games as possible and we are making it seamless to play between the games, to have one balance in your account, to be just easy to deal with. Our customer support agents are coming from other brands so they are already knowledgeable. They know how to help quickly in your own language. We expect to be very engaging with periodic rewards and set up some cool promotions like once a month to kick things up and try different things with promotions.
Back to articles