Back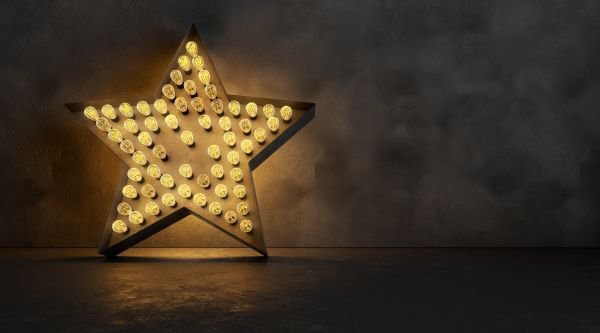 Las Vegas is where every celebrity craves to be a headliner. And why not? The casino resorts are known for paying the biggest salaries in show business. If you are an act with a hot record or a new sound, Vegas will send a Lear Jet or a limo to pick you up. They will offer you the red carpet treatment, almost unlimited credit at the tables and whatever you need to make your stay in Glitter Gulch memorable, even unforgettable.
With all those perks, you would think every star who performs in Las Vegas, Reno or Atlantic City leaves town with his or her pockets bulging with cash, right?
Wrong.
While some celebrities are known for being level-headed and even stingy when it comes to spending money, some are the exact opposite. One casino executive on the Las Vegas Strip told me candidly, 'We love booking headliners here and paying them whatever they are asking -- $50,000, $100,000 a week or more. The amount doesn't matter.'
'If the stars are big enough, they bring in the customers. The customers stay in our hotels and gamble. And in many more cases than you would expect, when the star's booking ends and they exit Las Vegas, they leave with a lot less money than they brought in. Hell, I could give you a list of headliners who have been working for us for free for years!'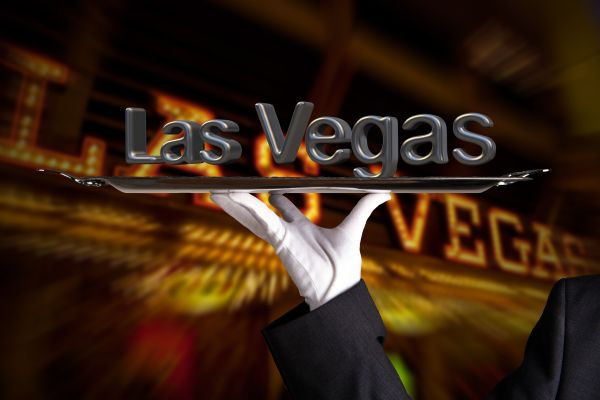 Years ago I interviewed Rosemarie, a comedienne and former Big Band vocalist who starred on 'The Dick Van Dyke' show. She sang with Xavier Cugat's Band when Benjamin 'Bugsy' Siegel opened the Flamingo Casino and Resort in Las Vegas.
Over coffee at a Phoenix restaurant, Rosemarie told me, 'In the 1940s and '50s when the Mob ran Las Vegas, nothing was too good for the performers. They wined and dined me and the other headliners with champagne and gave us money to gamble with.'
Bugsy, a handsome mobster who wanted to be an actor, liked Rosemarie so much he called her to his table while she was rehearsing for the casino's grand opening.
'It was about three hours to show time,' she said. 'I was nervous as a cat. Bugsy -- only his friends could call him that, by the way -- summoned me over to a table where he was sitting with three or four investors. He handed me a bundle of cash and said, 'Kid, you look nervous. Go play some Baccarat. It's on me.'
'I thanked him and went to a Baccarat table. When I counted the money he had given me to gamble with, I almost fainted. It was $10,000 in hundred dollar bills.'
She said she played a couple of hands and then went back to Siegel's table.
'I gave the money back to him and said, 'Mr. Siegel, this is just too much pressure. Thanks for the cash, but I have a show to get ready for.' He smiled and accepted the money. After that, he became my friend and protector. Nobody bothered with me. I was Bugsy Siegel's girl.'
Frank Sinatra, who reportedly had a credit line of $50,000 per day at the Sands, won and lost millions at Baccarat, his favorite game. He was involved in a celebrated case involving a Sands executive one night. Sinatra had been drinking heavily and was out off control. He had lost heavily and kept demanding more chips on credit until a supervisor cut him off. This enraged Frank who threatened to have the man fired.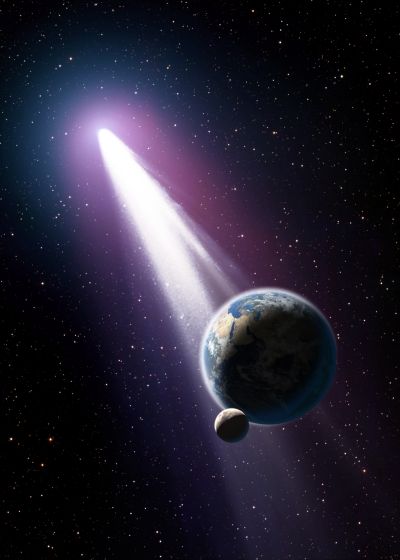 The verbal argument escalated into a fist fight, a gun was pulled and Sinatra came very close to having his singing career ended. Cooler heads finally prevailed and Frank went back to his suite for some much needed sleep.
Having lived in Las Vegas for two years and based on what I have personally witnessed in the casinos, I would say that the headliner who does not gamble -- and I mean heavily -- is the exception rather than the rule.
You could name a dozen top headliners of movies and television, and probably 90 percent of them have gambled away fortunes in Las Vegas. Probably the worst losers -- and I have no idea why this is so -- are the comedians.
Milton Berle told me in a candid interview his one regret in life was the $4 million he had lost betting on the horses.
'Four million?,' I said, stunned. 'How did you stop gambling?'
'I didn't join AA, that's for sure,' said Uncle Miltie. 'I bought some winning race horses, went into the business myself and won all my money back.'
Another comedian who gambled big was Redd Fox, the former star of the popular television series, 'Sanford and Son.' I would see him night after night at the same poker table at Binion's Horseshoe playing poker and marking Keno tickets. If people would approach him for an autograph, Redd would shoo them away.
'I'm busy,' he would say without looking at them. 'Try me later.' Fox was a serious gambler and later hardly ever came.
Actor Ben Affleck reportedly had to go into rehab in 2001 for his gambling and alcohol addictions. He and Matt Damon who also is a big time gambler allegedly got themselves involved in a gambling scam and had to extract themselves from it Affleck later co-starred with Justin Timberlake in 'Runner Runner,' a movie about two poker layers. Today Affleck refers to himself as a television and film producer, actor and professional poker player.
Former basketball greats Charles Barkley and Michael Jordan admitted having major problems with their gambling habits. Jordan claimed his addiction was so bad that it speeded up his retirement from the NBA. Barkley claimed he lost over $10 million gambling. Their good friend golfer Tiger Woods joined them in some of their Las Vegas adventures when he hosted a couple of sports events in that town.
Woods discovered he liked blackjack, but he wasn't a $5 or $25 player. He escalated his bets to $25,000 per hand at the MGM Grand's Mansion, a club for high rollers. The casino hosts gladly extended his credit line to $1 million and reportedly rarely took a loss when Tiger was playing, surrounded by beautiful women the casino had also provided for his company.
Charlie Sheen's ex-wife said Sheen's gambling disgusted her. In filing for divorce, she claimed Sheen lost an average of $20,000 a week betting on sports.
Gladys Knight, known as the 'empress of Soul,' loved the excitement of working in Las Vegas. The casinos gave her unlimited credit at the tables and she became hooked on sports betting and baccarat. Now 70, Knight, who is a singer, actress, songwriter and author, said it took Gamblers Anonymous and 10 years to break her costly habit.
Then there is U.S. Sen. John McCain, the former Republican candidate for President. McCain is a dice player whose legendary 14-hour forays at shooting craps has won the admiration of his colleagues in the Senate on both sides of the aisle.
When you talk about big gamblers, you can't leave out the athletes. Although Pete Rose deserves to be named to Baseball's Hall of Fame, it will probably never happen because of his betting on major league baseball games. Top pitcher Denny McClain lost so much money betting on the horses and sports events that an underworld bookie injured his leg before a game. Other pro athletes who have experienced problems with gambling are Alex 'A-Rod' Rodriguez and National Football League stars Paul Hornung and Alex Karras.
George Clooney, the genial actor who starred in the remake of 'Ocean's 11,' is the legendary nephew of legendary vocalist Rosemary Clooney. He and Brad Pitt lost millions in Las Vegas before they wised up and built a hottel casino. They sold the property to a corporation for a little over $200 million.
When Frank Sinatra died in 1998, Las Vegas paid him homage by waiting until after sundown and shutting off the neon signs along the Strip in his memory. One casino executive said, 'Frank helped bring this city to life. It's the least we could do for him.'
"went into the business myself and won all my money back"
Back to articles