Back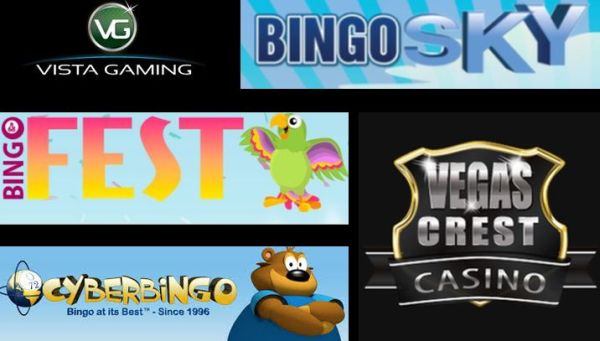 We caught up with VistaGaming at the London Affiliate Conference. The brands within this network target the American online bingo and casino markets. A big thank you to them for a great chat.
1. Tell us a bit about VegasCrest and what caused you to branch out into the online casino market?
We've been in the bingo industry for 18 years and we always wondered why we don't do a casino. We have bingos so why not casino? We were always thinking that it was very hard and a different world from bingo. We decided to risk it and give it a try. We launched our first casino last summer, Vegas Crest. It's just a baby going through transitions now and we're trying to make it grow. We haven't got any complaints and got good reviews. We have three softwares.
2. Which markets does VegasCrest target?
Vegas Crest, according to the software license we can only target so many countries. So, what is available for Canadian players is not the same that is available for European players or US players. It all depends on where you are located. The tournaments and competitions are based on geographic locations. The majority of the players are coming from the US for the casino and bingo.
3. Are there any plans to for UK licensing for any of your brands?
Right now the UK is a hugely competitive market in casino as well as bingo. I don't think it's worth it right now. They have the new legislation that went through and we already had a UK license to have a skin under Dragonfish but I don't think right now it's the direction we will be going.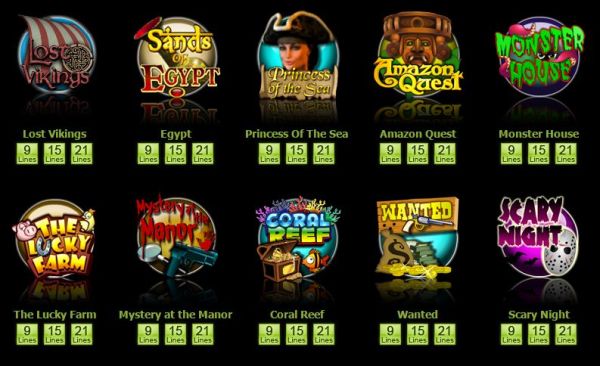 4. Do you intend to integrate additional software into your online casino platform?
Yes, we've been looking at opportunities and getting licenses to open something for the Netherlands market. We have BetOnSoft, which is now Saucify, we have Rival and our proprietary software, Vista Gaming.
5. Your bingo brands feature very interesting promotions, what is involved in developing new offers?
I have a calendar and I go across all the world. Some promotions have become popular – Cinco de Mayo is not really an American holiday but it's very well celebrated in America so we introduce it. I just have a calendar and I follow along. All our promotions for the bingo network, I plan two months ahead of time. So if you ask me March is already being drawn and I'm already thinking about names for the promotions for April. I already have drafts for it. I plan ahead a time because it's a network and we change a lot of the names too to make it more fun. Also changing the patterns. More games we also increase and rely on patterns so the game is more fun. One of most popular games is bingolicious. It was created by us maybe one year ago so we decided that changing the cycles from regular normal patterns to creating everything from food and recipes. We started doing a pattern that is in the shape of a cheesecake, a candy. Then we said oh everybody likes candy crush, everybody likes candy so let's create a candy room. This is how one thing just leads to another one. People really like this candy thing so let's create a Keno machine with candies. So now we have a candy Keno machine. Each little thing that comes from the bingo gets turned into something else. Most of our promotions rely on the feedback from customers.
6. Which online bingo promotions are most popular among your players?
People love the speedy games. The other game they love is the $10,000 Guaranteed Game. It's been around since I remember. We've done a $50,000 Coverall with a minimum of $10,000 and players were wondering who's going to win the $50,000 because they always win the $10,000 and then we change it again. We made the minimum price $15,000 and the customers were saying we really love the $10,000 so how about you split the $10,000 into three. They wanted us to make it three parts so they get more excited. We made it $250, $1000 and $10,000 just in one. This is everybody's favorite. Some customers will only come that Saturday of the month. They won't log in on any other day, they only log in on the last Saturday of the month for the bingo.
7. With all the competition out there, how do your brands compete?
Number one is the software, it's unique. Nobody has what we have. They say there are a lot of competitors but they have Parlay software. US sites have Parlay software so there is nothing to compete with. They can create as many colors as they want or try to create a skin but they don't have the functionalities that we do or the things that we can create. We're looking to launch new rooms too. We just created new rooms that we launched last year. As technology keeps coming we can adapt. We've been in the industry for 18 years which is the longest running bingo with casino in the US industry. It's very sad that we have seen customers go. We had a VIP player and wondered where she has been and we miss her only to find out that this person actually has died. It's very sad. I don't think when anybody started this company they were thinking it was going to grow and it was going to be this monster that is now - a total network. CyberBingo is our baby. It's the most trusted brand in the US. We have BingoSKY and BingoFest but CyberBingo is the players' favorite. The players became a big family. I think the major thing that makes a difference is I think we are the only site that doesn't have wagering requirements. Everybody else is like play but you can't withdraw your money and all these silly completely stupid rules. If you win – even with free money on our site – you win and the money is yours.
8. Are there any new games, promotions or plans that you can share with us?
We just launched Power Extra, which is the players' favorite. It's totally unique and everybody loves it. We're secretly working on new rooms. I don't want to say the details because it's going to be very surprising. We're introducing new games and we also went mobile. All our bingo rooms are mobile. We're introducing new software to the bingo and slot machines. We won't say which software it is yet but we're introducing new slots and we're going to have more slot tournaments with no wagering requirements. We're developing one new machine every month. We have 5 new Keno machines just in the last six months.
9. To those players that believe there are bots in your bingo rooms, or the same players always win, what can you say to clear the air?
There was a player that won the big $10,000 prize and the next month he won again. How lucky can you be? Playing bingo is like the lottery. We do not have any robots. Everything is random and we cannot award a prize to one specific person. I think he was very happy but I was just as devastated as the customers. To me, all the marketing that is done behind the scenes to make this happen and this guy wins again. Number one he is super lucky but number two he bought so many tickets to increase his chances so that's why he won. It can take one single ticket to win any prize but of course if you buy more tickets you're going to have more chances. We just came out with a new plan in all the rooms. If you buy 3 tickets, you get 6 free. That makes it more equal and more affordable for everybody to buy tickets. We don't want increase the chances for just one person to win. Let's increase the chances for everybody to win. So now if you look at all our cycles in all our rooms we have free offers for tickets. Another feature is customized bingo cards where players are creating cards and choosing their own numbers.
Back to articles