Back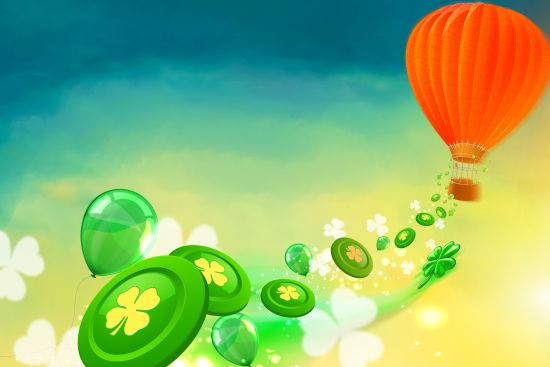 Who could not like Chevy Chase and the rest of the Clark Griswold family in 'National Lampoon's Vegas Vacation?'
From start to finish, the movie is one laugh after another. Chase, the former star of 'Saturday Night Live,' wins a free family vacation in Las Vegas. He, his wife played by Beverly D'Angelo, and the Griswold kids arrive in Glitter Gulch after a series of the kind of misadventures only a Hollywood screenplay writer can conjure.
They meet a charming headliner performer, Wayne Newton, who takes a fancy to D'Angelo. Everybody in the family manages to get into his or her own adventure, and they court trouble and chaos like it's going out of style.
While Chase is hilarious and the actors who portray his children give solid performances, one character performer in my humble opinion stole the show. That was the short balding blackjack dealer who smiled like an executioner and laughed like an evil banshee as he continually outdrew Chase at the game of blackjack.
Another actor who stood out was the kid who played Chase's son. Using a fake ID, he tries to make himself look like an adult as he orders drinks at casino bars and courts women old enough to be his mother. Shades of Mrs. Robinson, it does work and it leaves movie goers smiling.
There is a cameo performance by the late great comedian Sid Caesar, a hopeless gambler who dies off heart failure after hitting a big Keno ticket -- and gives the winning ticket to the Griswolds.
The final scene when the family gets ready to return home was my favorite. That was when Chase's son reveals he has won four new cars by playing the slot machines.
Not one. Four. I can still see the Griswolds driving off into a Nevada sunset in the new automobiles, big winners with nary a care in the world.
Oh, if it were just that easy.
I have played slot machines in many parts of the United States, the Caribbean, Costa Rica and San Juan, Puerto Rico.
While I have invested a lot of money on those charming one-armed bandits, I have never won a car outright. Once I won a new Pontiac that I could drive free for a month at a casino in Phoenix. While I piled up a lot of mileage, taking trips into Mexico and Colorado during those 30 days, I had to return the beautiful red Firebird to the resort management at the end of the month. Darn.
Perks bring a lot of people into casinos. And the perks gamblers enjoy are real -- not just promises. My younger brother went to a special promotion at the Meadows, a casino and race track near Washington, PA. The casino had sent him some perks that included a free buffet, $30 in free play on the slots and a chance to win thousands of dollars in cash.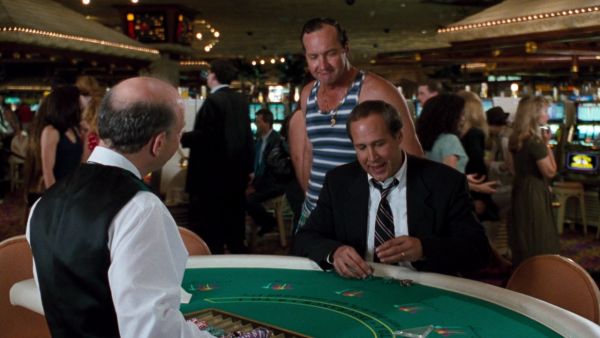 His wife told him,' Now don't you be too late tonight. I want you home by 11:30 p.m.' Of course, my brother promised to honor her wishes. He left the casino promptly at 10:30 p.m., which would give him sufficient time to drive home by 11;30 -- and discovered next day that his name had been called for a $5,000 cash prize 10 minutes after he walked out of the casino.
He didn't speak to his wife for a week.
The late Bob Stupak, who built and owned the towering Strip casino called Stupak's World, believed in promotions. His employees passed out thousands of booklets offering free drinks, two-for-one-dinners, gifts, discounts, free pulls on a special slot machine and other perks.
Stupak was born in a small town in Western Pennsylvania about 10 miles from where I grew up. I actually met him in Las Vegas and got along well with him. I remember picking up one of his free gift booklets at a promotional booth on the Strip.
After enjoying my free jumbo shrimp, a free cocktail and picked up a couple of gifts, I went up to the special free pull slot machine. It stood taller than me. I slipped the ticket into the slot machine and pulled it.
Bells rang, lights flashed and the machine seemed to jump all over the place.
A change girl ran up to me, disbelief on her face. She turned to another change girl.
'I can't believe it. He won $50,' she said. 'That's the first time I've seen this machine pay off.'
The truth is, of course, that the odds are long on winning anything of substance in a casino. It happens in a collective sense -- if you have a busload of people, some will win while the majority will lose. That is the nature of things in gambling casinos. That is why most players help pay for those gorgeous fountains outside Caesar's Palace, or the pirate ship that fires those fake gun blasts in front of Treasure Island on Las Vegas boulevard.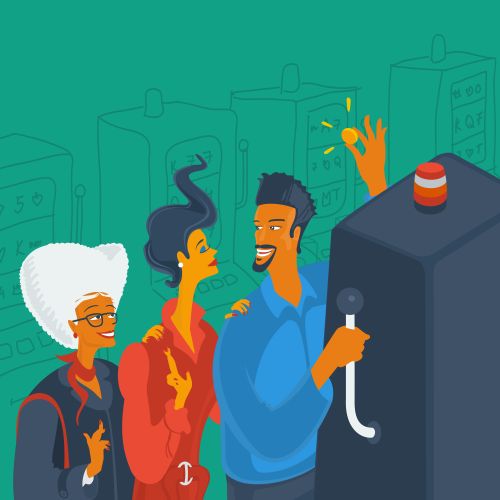 Benny Binion loved to see a player hit a big jackpot at his casino. When somebody scored big, Benny, his son Jack or one of the other casino executives would have their photo taken next to the winner. Casino supervisors know from past experience that big winners give hope to other customers, and that in the long run, the winnings are paid by the players.
One night I watched as a young housewife won $250,000 on a Nickelmania slot machine. She had invested less than five dollars when the machine hit. Benny ran to her side and congratulated her as the woman's husband stood there with a dazed look.
Binion's cashier paid them off in brown paper bags of $100 bills. Benny graciously offered them a free luxury suite for the weekend. They rejected his offer and said they were driving back to Los Angeles immediately -- before they lost their new fortune back to the House. Benny grinned and tipped his Stetson to the woman.
'That's a smart decision, darlin',' he said
To Clark Griswold's son who won all those cars, I say, congratulations. You won yours in the reel world. I won mine in the real world. That is what counts.
"He didn't speak to his wife for a week."
Back to articles