Back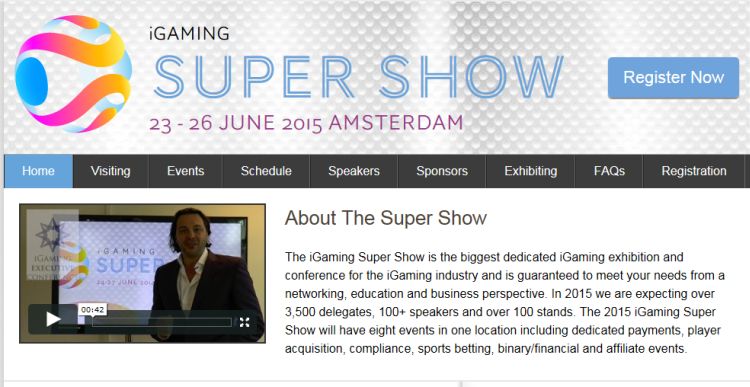 Throughout the year there are several iGaming events put on by a division of iGaming Business known as iGB Affiliate. Most recently the London Affiliate Conference and ICE came to a close in early February. Such events are crucial networking opportunities as operators, affiliates, payment processors and other industry niches gather in one location. The iGaming Super Show is the next major exhibition in 2015 scheduled for June 23rd – 26th in Amsterdam.
What is the iGaming Super Show? It's an exhibition and conference geared toward networking, education and business viewpoints. The event is supersized with 3,500 delegates, over 100 speakers and more than 100 stands. There will also be nearly 700 companies in attendance. In total, the 2015 iGaming Super Show is to combine eight individual events in one including Player Acquisition Strategies, BeTS, IMGL Masterclass, iGaming Executive Conference, Payment Solutions Summit, Amsterdam Affiliate Conference, Gaming in Holland and Financial Partners Expo.
Individual Events
Player Acquisition Strategies: This event is geared toward companies making smarter investment when it comes to player acquisition and retention. Companies will be shown tools of trade to get the highest return on investment with techniques specifically for the iGaming market. This conference is not free and costs £499 to attend. Each session counts toward the Institute of Direct & Digital Marketing's Continuing Professional Development Award Scheme.

BeTS: As the only conference specifically for the sports betting industry, it focuses on betting trends and strategies. The event covers new industry trends and is a great opportunity for networking ideally for operators or suppliers. Racing Post and Sports Betting Community are associated with BeTS.
IMGL Masterclass: Several relevant topics will be covered including fantasy sports, regulation in Holland, payments, binary options and digital currencies. All information and content has been created by IMGL, a respected thought body, and is meant to benefit professionals from various areas of the gaming industry with information presented by executives and industry leaders.
iGaming Executive Conference: The iGEC is open to C-Level executives working within iGaming, terrestrial gaming and the lottery markets. All content presented will have the specific needs of executives within the gaming sector in mind. The event will feature speakers targeting business needs and objectives.
Payment Solutions Summit: There is no iGaming without payment processors. This event covers market solutions and provides industry specific data. The Payment Solutions Summit is not only and opportunity to gain new insight into this sector through conference sessions but it's also a chance to do some serious meet and greet by attending special networking events.
Amsterdam Affiliate Conference: This event is expected to draw in over 1,800 affiliates. This is the place where operators and affiliates meet up whether to talk business or put a face with the name.
iGB says:
"iGB Affiliate produces two distinct types of events – Big expos which includes our London, Amsterdam and Barcelona events and then more niche events for specific markets such as France and Sydney. With all events we constantly strive to not just produce the traditional events which are at best dull and are rarely enjoyable but rather create an experience for all delegates from start to finish, whether this be through having expert speakers, a free poker tournament with thousands of dollars in prizes, an open bar in the expo room or simply encouraging networking throughout the event. We guarantee that when you leave one of our events you will not only walk away with a huge to-do list, a mountain of business cards, new found knowledge and motivation but also a smile and an experience that you won't get at any other industry event."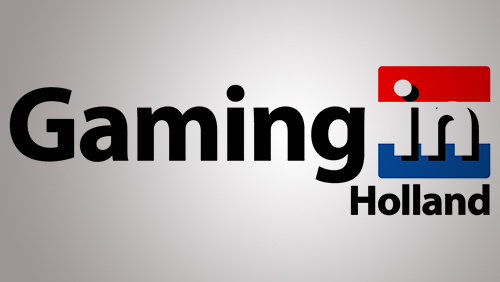 Gaming in Holland: This is rather self-explanatory. This is the third edition of this event, which covers gaming regulations in Holland. Several speakers including CEOs of gaming operators, specialized lawyers, top SEO experts and lottery entrepreneurs will be on hand to discuss new opportunities within this market.
Financial Partners Expo: Affiliates, binary options brokers and brokers within the retail finance sector will be in attendance.
iGaming Super Show Location
The iGaming Super Show 2015 will be held at Amsterdam RAI, which is the largest exhibition space in the Netherlands. Negotiations have been made for special rates for attendees at the Official Super Show hotels.
Address: Hall 8, Amsterdam RAI, Europaplein, 1078 GZ Amsterdam, Netherlands
Networking
The essence of iGaming is based on technology but these events not only celebrate new innovations but also break that barrier giving industry professional the opportunity to interact in person. With emails flying back and forth, conferences are a great way to strengthen business relationships and build new friendships. In an industry that is continuously growing it's imperative to be in the know and sometimes who you know is just as important.
There is a Networking Tool available on igamingsupershow.com. After you've registered for the event, you will receive a link to the desktop and mobile app to start setting up meeting and communicating with attendees.
The Networking Tool is at your fingertips allowing users to:
View schedules, explore sessions and find networking events
Create your own personal schedule for easy conference attendance
Access location and speaker information at your fingertips
Post updates to sessions, keynotes and exhibitor booths
Interact with a real-time feed of all event activity that showcases which sessions are trending, most popular photos and popular discussion topics
Earn points, badges and prizes for being active on the app and at the event. Check the leader board to see how you compare to other attendees
More on the Super Show and How to Get In
Such a large event also has many sponsors including Skrill, EveryMatric, GLI, Casino Technology, Microgaming, OpenBet and many more. Entry into the show is free; however there are certain events within it that attendees are required to pay for including Player Acquisition Strategies, the iGaming Executive Summit and Gaming in Holland.
There is no limit to the number of people a company can bring along with them to the show. Registration is now open.
Back to articles