Back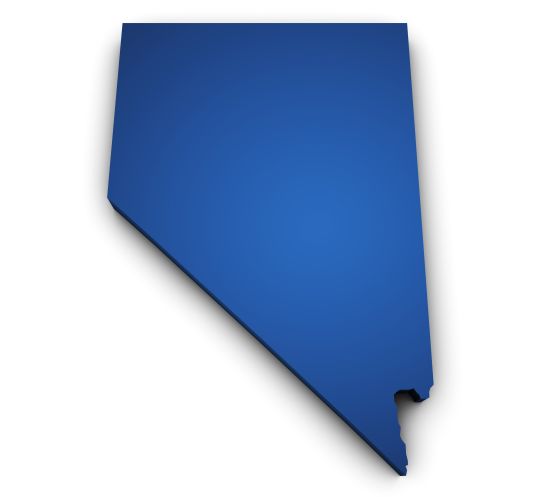 In today's gambling world, bigger is better. At least that is the way gaming moguls like Steve Wynn and Donald Trump think.
The proof is in the size, scope and magnificence of the casinos they build. If you need evidence, look at the Las Vegas skyline, where man's tribute to the gambling gods reach skyward in the shapes of Caesar's Palace, Bob Stupak's Stratosphere, the Bellagio, Treasure Island and the MGM Grand.
But wait a minute. If bigger is better, why are casinos being turned into parking lots in places like Las Vegas, Atlantic City and Reno? Something seems to be amiss in America's gambling meccas, and I think I know what it is.
Speaking personally, I sometimes feel overwhelmed with splendor when I enter the halls of a casino like Cesar's Palace or the MGM Grand. The columns, flashing neon lights, opulent statues, fountains, and nude Greek goddesses are impressive, of course. Who would not be awed by such a sight?
But after a while such grandeur becomes...shall I utter the word?...almost tacky. And that is where Yerrington, Nevada comes into the picture.
Most gamblers have never heard of Yerrington, which some of the locals have called Mayberry RFD, with casinos.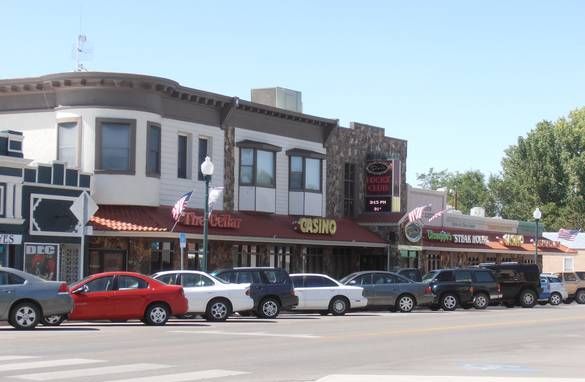 The town's population is less than 3,400. Yerrington lies 70 miles south of Reno, nicknamed the 'biggest little city in America.' It is the home of the Anaconda, an underground mine that produced more gold and silver than any other mine in the Southwest during the early gold rushes.
Yerrington was a favorite hangout for Clark Gable, John Huston, Marilyn Monroe, Eli Wallach and Montgomery Clift during the filming of 'The Misfits,' a story about wild mustangs, rodeo cowboys and wild women.
If you drive through Yerrington on your way to Reno or Las Vegas, you will be impressed by its small-town atmosphere, the clean tree-lined streets, the library, police station, supermarkets and the town's two major casinos, Pioneer Crossing and Dino's.
Pioneer Crossing is known for its good food, free $10,000 Bingo games, and its single-table poker room. Players gather around the green-felt table each Thursday, Friday and Saturday evening to play limit Texas Hold'em.
The game is usually $3-6, sometimes with a kill. During the game, one of the casino's attractive waitresses will probably offer you a Bingo card and a chance to win up to $10,000 if you fill the card in 54 called numbers.
Walter, the poker dealer, reminds people of a small-town grocer or pharmacist. He's a friendly type who will talk to strangers about anything from Little League Baseball to the NFL or terrorism in the Mideast.
He'll quickly acknowledge that nobody has won the $10,000 Bingo jackpot -- yet. But he reminds you that the game is free and somebody is sure to collect a lesser payoff of $1,000, $100 or $25, the prize that usually goes to the winner.
He'll also tel you about what the opening of a new mine by Nevada Copper will mean to Yerrington.
'We're gonna double our population to more than 8,000 people,' said Walter, dealing the cards around the table. 'Yep, that's what the Pumpkin Patch Mine will do for our community. Nevada Copper plans to pay between 700 and 900 miners anywhere from $90,000 to $120,000 a year to mine that gold and copper. And if that don't make us into Nevada's newest boom town, nothing will.'
Nevada Copper's over-the-counter stock is presently selling for around $1.70 per share, up from the $1.25 that the Toronto Stock Exchange was asking two months ago. The corporation's management expects to produce a million ounces of gold and a substantial quantity of copper over the next decade, which will more than justify the $200 million secured loan the company took out to start production earlier this year.
Will progress change the way Yerrington looks? Probaby. A new 10-pump gas station has already opened, and there are plans to add a new supermarket in town. Other businesses are already being leased or are under construction for the anticipated influx of the new miners and their families.
'We're on our way uptown,' said one resident, smiling, 'and nothing is going to stop us.'
"biggest little city in America"
Back to articles