Back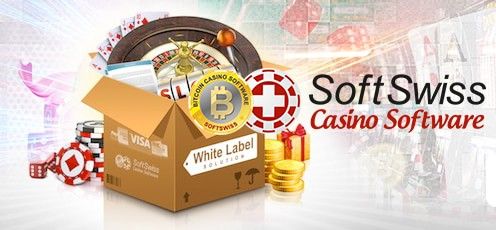 We reached out to SOFTSWISS, a software developer and platform provider that we thought our members should know more about. Who better to interview than the CEO of the company!
1. What is SOFTSWISS' main focus?
Our main focus is providing a complete online gaming solution. That includes software platform, a choice of games developed by SOFTSWISS and other content providers, and a whole infrastructure for financial and legal operation which we offer as White Label.
2. How many games has SOFTSWISS developed?
We have over 40 games including slots, roulettes, card games, virtual horse racing and scratch dice. All of them are mobile friendly and technologies we use allow running the games even on the oldest versions of mobile devices. We currently work on a new 3D version of slots and the innovative technical implementation is unique in the market. It will guarantee the most high-quality gaming experience to the users.

3. What is your most popular product?
Our gaming platform is the most popular product. Simple yet powerful in terms of administration, the system is able to satisfy requirements of the most demanding operators. It has a variety of features for effective player, payment, game and content management. The reporting engine allows for viewing detailed reports on financial performance of the casino. Bonus management module helps to create and run effective promotional campaigns. An advanced multi-tier affiliate system developed by SOFTSWISS programmers is also an integral part of the platform. Finally, and most importantly, the system is enhanced by an innovative anti-fraud system: it automatically detects any suspicious activity and guarantee effective protection from any type of informational or financial damages.
4. Which markets do you serve?
We have a very wide geography of clients and work with all countries where online gaming is legal.
5. For players that may not realize all your partners, which include Quickfire, Amatic Industries, BetSoft and Ezugi, what does this mean to them?
Although SOFTSWISS provides a wide variety of proper games, it is always a bonus for a casino to offer as much variety to players as possible. We partner with the best game content providers to be able to offer their games as part of our gaming solution. This means that an operator who uses SOFTSWISS platform can decide to use games from Quickfire, Amatic Industries, BetSoft, Ezugi, and soon also NetEnt, without directly contacting these providers. SOFTSWISS fully manages the contract part and technical integration. This way, the casino serves a wider segment of players and has better chances for successful operation.
6. Tell us about your Bitcoin offering.
Our Bitcoin casino includes a gaming platform equipped by the most secure and flexible Bitcoin payment processing solution which has been developed in-house and extensively tested in the field. Its main advantages are full control over Bitcoins by the operator, no third parties involved in the transaction and extensive flexibility: cash in and cash out settings can be easily modified according to individual requirements. Besides that, our games are fully adapted to Bitcoin and are Provably Fair, the feature which is most appreciated by those who play for Bitcoin.
We constantly work on enhancing our Bitcoin offering and at Ice 2015 we announced partnership with Cubits.Cubits is a third-party Bitcoin payment processor based in Berlin. The solution developed in partnership with Cubits offers additional security (all operator's funds are stored in cold storage and 100% protected), as well as some nice advantages. For instance, the solution allows for Fiat currency conversion. Players can deposit in Euro via several payment methods and get Bitcoins on their casino accounts.
7. What does SOFTSWISS do to prevent unlicensed distribution of games?
We only work with original content and integrate licensed games from well-known providers. As for preventing unlicensed distribution of SOFTSWISS games, we strictly control that our games are available only under the license agreement. In collaboration with Amatic Industries, we developed an exclusive technical solution called Bit Protect. With this tool, any provider can protect their games from unlicensed usage.
At the recent Bitcoin seminar at ICE 2015, SOFTSWISS paid special attention to the topic of unlicensed game distribution. Our main point was that game content providers shall officially open up for Bitcoin as refusing to adapt their content for cryptocurrency casinos will inevitably cause attempts to create illegal game clones.
8. Finally, what is most important to know about SOFTSWISS from the payer perspective?
It is important to know that they can trust casinos operating with SOFTSWISS platform for a number of reasons. Firstly, we carefully check our potential clients for reliability, financial stability and willingness to operate business according to the rules dictated by the industry. Secondly, we monitor the performance of all casinos to make sure that the operator timely meets all cash out obligations, has fair bonus policies, etc. because this is our reputation. Thirdly, the technical solution is implemented in such a way that players' funds are stored securely and are not vulnerable to third party fraud. Finally, we use a certified RNG with the payout level that meets industry standards, so the result of the game is really random and fair. Lets add top-notch design, a solid variety of games, pleasant mobile gaming experience, and ability to play for Bitcoin to the above advantages, and we will get a casino that one would be eager to come back to again and again.
Back to articles