Back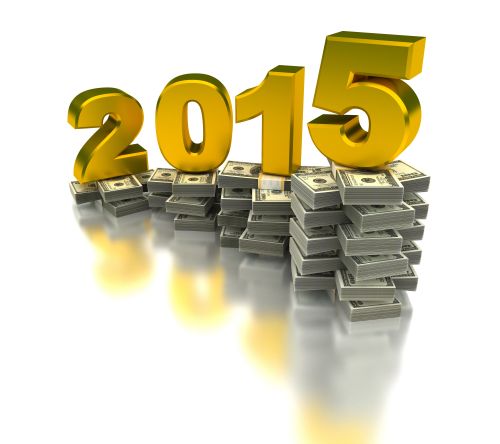 There is nothing more thrilling than for a gambler to hit the big one. Winning a Progressive Jackpot is a dream come true and as unrealistic as it may sound to win, hey someone has to so why not you right?
A percentage of the total bet goes towards the prize pool and continues to grow until it is won. Once it has been won the Jackpot goes down to a preset amount where it begins to build all over again.
The largest online Slot Jackpot payout made its way into the Guinness World Records. It happened on January 20th, 2013 on Mega Fortune Slot powered by Net Entertainment. The lucky winner was a 47 year old Finnish gentleman who bet a small €0.25 when he won a record breaking €17,861,813 (£15,143,600, $22,974,400) at Paf Casino. It goes to show that big bets aren't always required to scoop up big bucks.
Progressive Jackpots Hit for over $100,000 in Last 10 Days
Net Entertainment – Mega Fortune Dreams Major at €272,348, Hall of Gods Mega at €7,820,888, Mega Fortune Mega at €1,461,681.
Playtech – Marvel Ultimate Power at €1,461,681, Gold Rally at $621,576, Queen of Pyramids at $321,556 and Everybody's Jackpot at $306,493.
IGT – Mega Jackpots at $1,139,973 and Gamesys Tiki Temple at £314,385.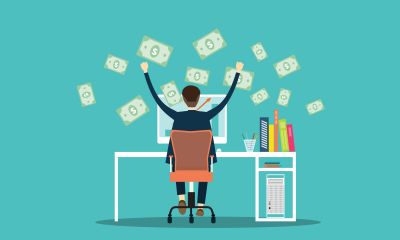 2015 Online Progressive Jackpot Slots Tracked
Mega Moolah - powered by Microgaming software is a 5 reel, 15 payline slot featuring 10 Free Spins with a 5x multiplier and a Bonus game. There are four Progressive Jackpots that are randomly triggered during the Bonus game. Chance of winning jackpot increases with higher bets per spin. Current Jackpot is $3,913,826, last win 23 weeks ago at $1,898,290.
Hall of Gods Mega – powered by Net Entertainment is a Norse mythology themed Slot. The 5 reel, 20 payline game starts at 20p up to £50 per spin. Features include Expanding Wilds and Free Spins up to 20 on 5 scatters. When three Thor's Hammer symbols appear on the reels the Pick Win feature is triggered with a chance to win 1 of 3 Progressive Jackpots. Current Jackpot is €3,409,501, last win 28 weeks ago at €6,413,593.
Beach Life – powered by Playtech is as the name implies themed around life on the beach. It is a 5 reel, 20 payline Slot with the sun, ice cream, Popsicle, beach babes, surfers and treasure chest icons on the reels. The Bonus game features 14 treasure chest where players choose three revealing a prize amount. Two Scatters or more award a multiplier up to 500x for 5. Current Jackpot is $3,324,655, last win 64 weeks ago at $3,066,672.
Spamalot Holy Grail – powered by Playtech is a 5 reel, 20 payline Slot. Themed after the Monty Python movies Free Spins are awarded after 3 or more Scatter icons appear on the reels. During Free games collect five Jackpot Game symbols and play for a chance to win the Progressive prize. Current Jackpot is $2,714,721.
Cleopatra's Chest – powered by Virtue Fusion is Egyptian themed 5 reel, 15 payline Slot. Land 5 Cleopatra symbols to win the Progressive. Current Jackpot is £1,961,015, last win 64 weeks at £653,505. Current Jackpot is $2,714,721.
Arabian Nights – powered by Net Entertainment is a 5 reel, 10 payline Slot. The Progressive is won when landing 5 Arabian Prince symbols on max bet. Current Jackpot is €1,898,938, last win 52 weeks ago at €656,842.
To track the current Progressive Jackpots check out LCB's Progressive Jackpots page for all the details.
With the US online gambling doors slowly beginning to open up we have already seen a massive Jackpot winner from New Jersey. Cathy Ruela received a winning check from Harrah's Casino in the tune of $1.3 million, equivalent to £830,000 or €1.04 million. The lucky 31 year old woman played at HarrahsCasino online on November 6th 2014.
Residing in Morris Plains, New Jersey, it is one of three states including Delaware and Nevada where online gambling is legal. Her story originally began after she registered an account online after going to the land based Harrah's Casino in Atlantic City and winning 20 Free Spins on Millionaire Genie Slot and won $300. It wasn't until months later when she went back to play the exact slot and won the giant Progressive Jackpot.
Powered by Random Logic software, Millionaire Genie is a 5 reel 15 payline Slot that has reportedly paid out well on Free Spins as well. At first Cathy thought she won $1,000 and had to confirm she really won the over $1million with a Harrah's rep. She admits she stared at her computer screen for a bit while letting it all soak in.
After experiencing the online Casino she finds it to be just as exciting as playing at the local Casinos in the area. There is just one extra bonus to playing on online according to her and that is to be able win while in your pajamas at home. Putting her winnings to good use she paid offer her debt, setting aside a savings for her son's college and the family received nice Christmas presents.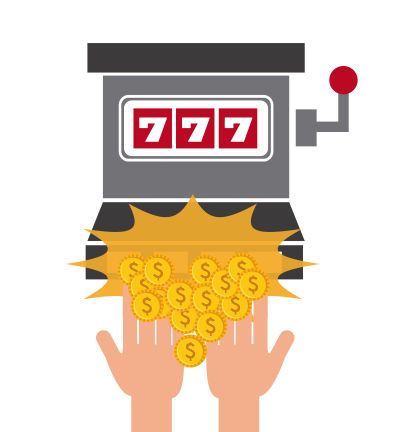 The Latest Land Based Progressive Jackpots
Money Madness – Powered by IGT recently paid out a Jackpot of $2,044,161.65 at Gold Dust West Casino in Elko, Nevada on 4.7.15.
Wheel of Fortune Slot – Powered by IGT is a .25 machine that hit a $202,301.82 Jackpot on 3.29.15 at the LinQ Casino in Las Vegas and again at Arizona Charlie's in Boulder for $360,276.19. This hot Progressive Slot has had a series of Jackpot wins in 2015 including at the McCarran Airport, Harrah's Laughlin and the Venetian Resort & Casino in October last year.
TV Hits Slot – Powered by IGT is a 1 cent Progressive Slot featuring popular TV show themes including Beverly Hillbillies, The Twilight Zone and I Dream of Genie. A jackpot in the amount of $605,168.67 was hit on 3.21.15 at Sundance Casino in Winnemucca, Nevada.
The Reel Adventure – This progressive Slot is also connected to Monopoly, The Price is Right, Lord of the Rings and The Wizard of OZ Ruby Slippers. At the Encore Wynn Casino in Las Vegas the Jackpot hit for $871,891.05 on 3.25.15.
Cash Connection – Powered by Bally's software it is connected to several slots shared in Nevada and New Jersey including: Hot Shot Progressive, Betty Boop's Fortune Teller, Jackpot Empire, Titanic and The Magic of David Copperfield. The Jackpot of $3,331,684.47 was hit on 2.21.15 at Aria Resort & Casino Las Vegas.
Sooner or Later the Progressive is Bound to Hit
While some Progressive Slots payout on a more regular basis there is one that took 20 years before it hit. The Lion's Share Slot originally installed at MGM Grand on the Vegas Strip was beginning to be quite outdated but couldn't be removed until the Jackpot was won. It became somewhat of a legend as players anxiously tried their luck and wondered when and who would be the next winner.
On August 23, 2014 that historical moment took place when a lucky couple from New Hampshire won a staggering $2.4 million Jackpot. It was the couple's last night in town when they decided to put $100 in the machine and approximately 5 minutes later the three Jackpot symbols lined up for the enormous win.
Fortunately most Progressive Slot machines don't take 20 years or longer to payout. It is one of the rare ways where becoming an instant millionaire is possible. No wonder it is an adult playground of endless adventures and endless dreams that maybe, just maybe one day will come true for you.
Resources:
Daily Mail - Vegas slot machine that hasn't hit the jackpot in nearly 20 years attracts gamblers eager to win the $2.3 million prize.
Las Vegas Sun - After 20 years Lion Shares Slot machine at MGM Grand pays out $2.4 million jackpot.
A2Z Las Vegas - Current progressive jackpot totals in Nevada
Back to articles