Back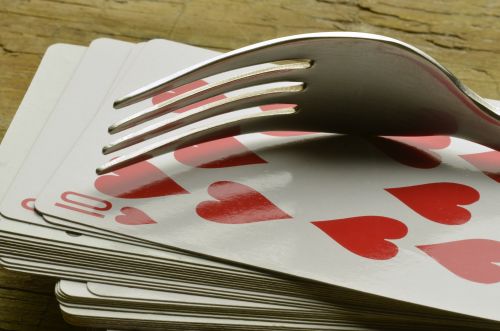 There is only one thing true gamblers love more than gambling -- and that is eating.
When Benny Binion created the world-famous Binion's Horseshoe on Fremont Street in downtown Las Vegas, NV., he understood that concept very well. Benny never disappointed his customers when it came to food. He served them steaks, prime rib and hamburgers taken from cows that he bred and raised on his ranch in Texas.
His slogan, 'We do't fool you, we just feed you,' fit in well with another popular saying he coined promising players the best food, gambling and booze in Las Vegas. He also handed out generous comps to his customers for their play. Benny felt nothing was too good for his players.
Oh that more casino owners would feel the same way as Benny and his family.
As a gadabout journalist and magazine writer, I have been privileged to travel to some of the world's best casino resorts. While I have discovered good gambling action at most of my destinations, I wish I could state that the food kept pace with the gambling. In too many cases, sadly, that is not the case.
In this article and future columns, I will review some of the casino restaurants in places like Phoenix, Reno, Las Vegas and elsewhere. During my frequent trips, I took along a notebook and made some notes about my restaurant visits. Please realize some of these restaurants were visited in the past couple of years. Restaurant management changes, new chefs are hired, new items can be added to the menu, and policy can change.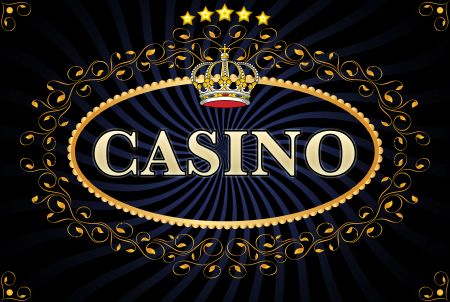 Even with these truths firmly in mind, here are a few of my observations made over the past several years, during which time my travels have carried me around the United States several times. I also lived on a number of Caribbean islands, including St. Kitts, Nevis and St. Maarten. I spent time in Aruba, Grand Cayman, Antigua where I dined with Robin Leach, former host of 'Lifestyles of the Rich and Famous.' I rated the following restaurants with point values based on 10 being the highest, 1 or 0 being the lowest. To be fair to the casino resorts mentioned, I will extend the olive branch to the casino management and ask them to respond to my reviews, whether positive or negative.
On a 1-10 scale, I would give a 10 to MARDI GRAS CASINO AND RESORT in Charleston, WVA; EL DORADO RESORT, Reno, NV.; and BINION'S HORSESHOE, Las Vegas, NV.
.On that same scale, I would give a 3-4 to LUMINARA Casino and Resort and Casino, St. Louis, MO.;TALKING STICK CASINO AND RESORT, Phoenix, AZ.; and its rival WILD HORSE PASS near Chandler, about 20 miles south of Phoenix.
While I love the poker and blackjack action at all three of these casinos, my poker-playing friends and I agree that man does not live by bread and veggies alone, especially in a casino setting.
Talking Stick does have one bright spot. While I saw several customers sending back their steaks and other meals because they were dissatisfied with the quality and taste of the food, Talking Stick almost makes up for its shortcoming food-wise with BLACK FIG, a coffee shop and bistro next to the poker room.
Black Fig features gourmet coffee, salads, sandwiches, Mexican food, pizza and desert. The bistro manager acknowledged that she had heard about several people complaining about the quality of the food in the poker room and was hoping things would improve -- possibly by hiring a new chef who would work overtime to make players happy by adding tasty selections to the menu.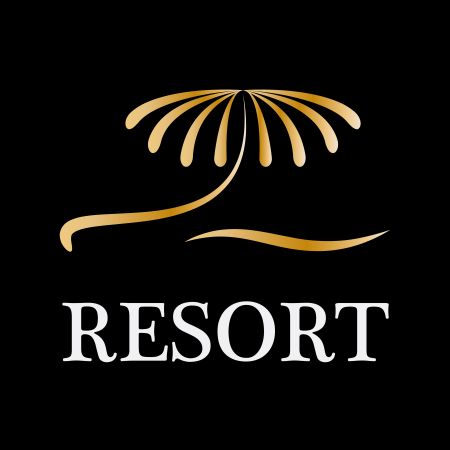 EL DORADO RESORT in Reno has never served me a bad dinner. The resort is famous for its pleasant surprises when it comes to food, and I have no problem giving it my highest rating (10).
My old stomping grounds back in Missouri includes DOWNSTREAM CASINO about 10 miles from Joplin. The casino is actually located just across the Oklahoma state line in Quapaw. An outstanding chef who worked at the popular Range Restaurant in Albuquerque was hired some time ago and is worth his weight in gold when it comes to preparing a buffet selection that always exceeds expectations.
Over the years I have written around 500 reviews of restaurants in the Caribbean, Florida, Pennsylvania, and other places. This has helped me create a criteria for restaurants that has served me well. Here are a couple of hard fast rules that almost always work when selecting a restaurant that will please you and your palate.
(THE SMELL TEST). If a restaurant doesn't pass the smell test, don't eat there. I like a good warm smell of spicy enticing foods when I walk into a restaurant or cafe. If I fail to get that aroma that makes me want to sit down and indulge in mouth-watering foods, I avoid the place like the plague. If you don't follow this test, you run the risk of food poisoning as happened to me on at least two occasions that I can recall. One happened at a Chinese restaurant in West Texas where I became so ill, I had to remain in bed for two days. The other occurred at a major casino in St. Louis. I was so ill, I had to postpone a trip to Reno.
(THE WAITRESS TEST). Most waitresses or waiters are pretty honest when it comes to telling you about the best meals to choose in a restaurant. Ask your waitress to rate their food on a scale from one to 10, with 10 being the highest. You can even joke with them that the size of their tip will depend on the honesty of their answer. In most cases, you will get an honest appraisal of the food.
One thing is certain; casinos make a big profit on the money you wager on their games. Since you are a captive audience inside a casino, you need to depend on casino management for the quality of the food the casino serves. You have every right to insist on the best. If the casino cares about your business, they will take steps to improve the quality, taste and selection of food items on their menus.
"I love the poker and blackjack action"
Back to articles