Back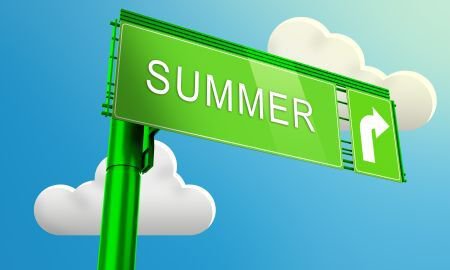 The summer heats up in 2015 with the most popular Slots that are currently trending. It is the time of year where players get that bug to travel to gambling destinations. A Slot lover walks through a Casino with one mission on their mind….what new Slots have arrived. It seems games are getting bigger and fancier with each New Year as technology continually advances. Software game developers compete in launching the best games in the industry.
What makes a Slot a hit among players? There are a number of factors but most importantly is catching the attention of the player as they stroll through the Casino with stunning graphics. Display cabinets that have lots of glitz and extraordinary glam are eye catching at first glance. The theme of the game is important in attracting an audience of passerby as well as dynamic sound effects. Last but far from least is the special features offering Bonus games to maximize win power.
Elton John – If you are a fan of this singing legend this is the one Slot not to be missed. Sir Elton John songs can be heard in the distance with Saturday Night's Alright for Fighting Bonus, I'm Still Standing Bonus and Rocket Man Bonus. It features the Sensory Immersion chair with speakers that belt out his hits. This Progressive Jackpot game has a wheel overhead with spin enhancements, Free Spins and credit rewards.

Latest WMS Slots
Willy Wonka Pure Imagination – A second in the Willy Wonka series is just as exciting as the original game. Pure Imagination Progressive Slot also has the Oompa Loompa feature that is randomly triggered. Rows turn wild for every bag of sugar the Oompas throw down. The Golden egg feature starts when a minimum of three golden eggs appear on the reels launching a new screen where eggs are dropping. When there are 5 or more eggs locked in on the reels the Bonus begins featuring one of three games: Fizzy Lifting Drink Bonus, Veruca Salt Bonus and the Pure Imagination Free Spins Bonus.
Mouse Trap – Remember the fun board game you played as a kid? Now this classic has been transformed into a Slot where players move around the board collecting wedges of cheese. Once three Mouse Trap Scatters appear on the reels collect credits, Free Spins or Progressive Jackpots on the board. The low coin denomination makes it a good choice for low roll players.
Mad Men – The 1960 hit television show comes back in this themed Slot. The high definition screen comes to life with the thrilling character bonuses and memorable clips from the series. The Mad Men Bonus is triggered when any win over 5x will spin the top wheel for a chance to win: Don Draper Bonus with up to 50 x bet, Roger Sterling Bonus with up 50 wilds per spin or the Joan Holloway Free Spin Bonus featuring oversized Joan symbols on the reels. Also watch as up to a staggering 216 wild symbols fall on the reels in the Falling Wilds feature.
The Flintstones – One of the greatest cartoon shows of all time comes to life on the reels. Your favorite characters Fred, Barney, Wilma and Betty are highlighted on the reels. To activate any of the Bonuses a character symbol must land on the 5th reel. Bonus features include: Bamm Bamm Bonus with symbols that turn wild on the reels, Bonus Dino the Dinosaur Bonus where Dino jumps on Fred and licks him for additional credits, The Flintstones Mystery Bonus with reels that stretch 10 symbols high as wilds and multipliers can be added.
Battleship – This popular board game is back but with an awesome different feature added: pin-up girls. This Colossal Reels Slot has the Battle Board feature where players pick spots for Wild reels, multipliers and more. The Battleship Spin Bonus will have you pick a pin-up girl to award Submarine Spins or Battleship Spins. Watch for full stacks of Wilds on the main screen as they transfer over to the Colossal Reels.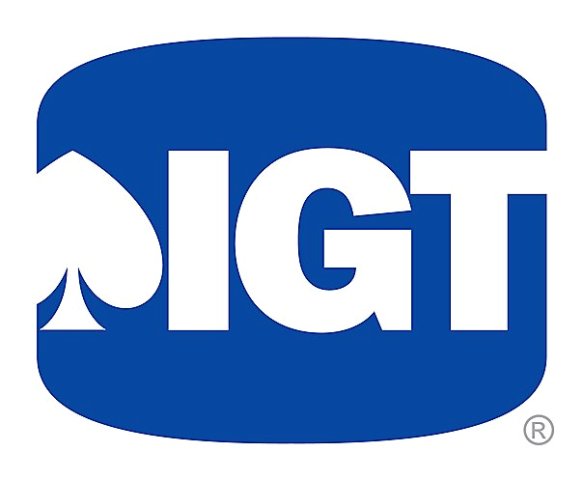 Latest IGT Slots
Bears Cottage – This Slot is inspired by the very successful Miss Red theme series. The multi-coin denomination attracts a wide range of players with 5 reels and 1024 ways to win. Features include stacked wilds and a Free game Bonus. The End2End feature offers expanding symbols across the reels. Land three Cottage symbols to trigger the Bears Cottage Free Games Bonus. In this feature players choose a bowl, chair and bed to reveal the total number of Free Spins awarded. More Free games are initiated during Bonus when three cottages appear.
Dolly Parton Live – Another creation in the Dolly Parton series of Slots. Whether or not you are a huge fan of Dolly players will still enjoy the 5 reel, 1125-ways to win Video Slot. The Copy Cat feature allows the player to replicate wild reels. There are three fun Bonuses games including: Dolly Parton's Live Concert with Free games and locking multipliers, Dolly's Tour Store featuring the pick Bonus and the Back Stage Pass Bonus.
Guardian Treasure – This Video Slot is 5 reels with 243 ways to win. In order to activate the 243 ways feature higher bets are necessary. Players will be impressed with stunning graphics on the pay-lines. Three Yin Yang symbols in any position on the reels will trigger the Bonus featuring Free games. More Free games are awarded during the Bonus with one or more Bonus symbols on the reels.
Siberian Storm Dynasty Edition – The enhanced Slot from the original game really puts an extra thrill in your spinning. Players can play the classic Siberian Storm but by adding an additional wager can play the Dynasty Edition. This will give the player an added Tiger Lock Respin feature. There are 720 ways to win with a Bonus featuring up to 20 Free Spins that can be retriggered.
Latest Bally Technologies Slots
Friends – One of the all-time most watched television shows is now on the reels. Take an exciting journey with some of the favorite clips from the show are featured on this Slot. There are four Bonus games including: Party, Wedding, Thanksgiving and the Bamboozed Bonus. Bonus features include the U-Spin, Free Spins, Mystery Stacked Reels, Walking Wilds, Locking Wilds and Multipliers.
Zoltan's Fortune – Ok we have all seen the infamous Zoltan at one time or another at a carnival or street fair spitting out our fortune for a fee of course. Well now this adorable character is showcased on the reels and he is still giving out fortunes. Highlights include the Zoltan's Fortune Feature and Crystal Ball Feature. Enhance wins with Walking Wilds Free games and Locking Stacked Wild Free Games.
Betty Boop's Firehouse – The cute Betty Boop is featured in this firehouse themed Slot. There are three Bonuses including Betty's Blazing Tower, Pudgy's Wild Rescue and Betty's Five Alarm Scatter. Features include: Unlock prizes to level up to bigger rewards up to 100000 credits, Pick a Cat to reveal the number of extra wilds and the Five Alarm heats up with bigger cash prizes the hotter it gets.
Fabulous Diamonds Jackpot – Who ever said diamonds are not a girl's best friend was wrong. The gents will even enjoy this Slot with the popular U-Spin and 3D Game in Game feature. Players can win up to 5 fabulous Bonus rounds with multiple Jackpots in a single game. There are four Free games featured and the best part is coin denominations starts as little as one penny.
Latest Aristocrat Slots
Rolling Stones – This Slot rocks the Casino house with hits from this legendary rock n roll band that play while you spin. Highlights include the immersive iChair, Surround Sound and live concert footage. Players get to pick their favorite song to listen to from the play list. Bonuses include the Steel Wheel Bonus, World Tour Picks, Band Member Bonus and Start Me Up Bonus. Free Games, Wilds, Sticky Wilds and Spin the Wheel for cash prizes.
Sons of Anarchy – This Slot is based off the hit series on Fox TV. The graphics do the theme justice plus exciting enhanced features to maximize winning potential. Cluster Power is introduced here, a feature that creates winning combinations. It connects the same symbol in clusters across the reels for big wins. No Limits, Big Symbols and a $500,000 Jackpot are up for grabs. Get comfortable in the immersive iChair as the sounds rumble and rock of the smash hit show.
Superman the Movie – This Slot is themed after the 1978 blockbuster film. Highlights include the 4 x 5 Reel power with up to 250 max bet in coin denominations ranging from one cent, two cents and nickel. There are a staggering 5 Progressive Jackpots up for grabs but will have to outwit Lex Luthor and Lois Lane to win. Features include Superman Mega Symbols and X-Ray Vision Wilds that appear randomly. The Villain Wheel features is triggered with three scatters.
Microgaming Slot Releases for June
Pistoleras - This is a 5 x 4 reel, 25 pay-line Slot themed in a Wild West setting. There are two Bonus games including: Free Bonus game when three or more symbols are triggered. Win up to 25 Free Spins that can be retriggered awarding even more Free Spins with a 3x multiplier. The Saloon Bonus is triggered with three or more Scatters. Choose from 9 bull-eye targets and match three symbols to reveal prize amount awarded.
Kitty Cabana – As you might guess this is a cat themed Slot featuring 5 x 3 reels and 25 pay-lines. The best part of this Slot is the five different Wild features. Win up to 24 Free games and a 6x multiplier.
Hound Hotel – Another 5 x 3 reel Slot with 25 pay-lines featuring Dashing Wilds randomly appearing on the reels when there is no winning combination. Three Scatters will triggers the Hound Hotel Bonus. Highlights include Expanding Wilds, Super Stacked Wilds, up to 30 Free Spins and 6x multiplier.
Let the Summer Games Begin
It is a summer filled with plenty of excitement. There is a lot of promise for happy spinning and big winners. Kick the season off right by playing the latest new Slot releases and hot Slots that are trending for 2015. As you stroll through the next land based Casino or search through the Slot list at an online Casino you'll explore new games. Some you will win, some you will lose but one thing for sure……….good times are guaranteed.
Resources:
Microgaming
IGT. Games
Aristocrat.com. Games
WMS.com. Products
Bally Tech. Games
Back to articles