Back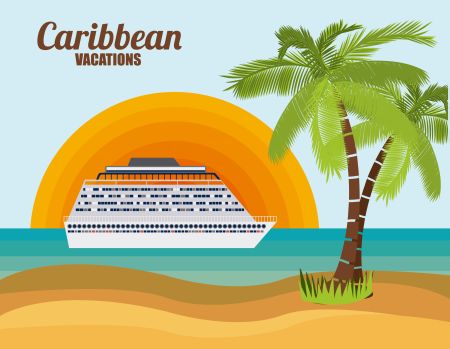 A couple of weeks ago, I published an article about an upcoming poker cruise to the Caribbean and Mexican Riviera that Linda Johnson is planning to host beginning Aug. 29.
The 7-day cruise will originate in Ft. Lauderdale, FL. and will stop at a number of exotic ports of call, including Jamaica, Haiti and Mexico. Jade, one of my favorite readers whose insightful comments have helped expand the effectiveness of this column, wrote something that intrigued me and that has been reflected by several of my other readers.
She wrote that while the cruise sounded interesting and cost-effective that she probably would not go because she doesn't play poker.
For the edification of other members on this website, let me suggest that you do not have to be a poker player to go on such a cruise.
Cruise lines offer a complete casino with all the other table games and slot machines that you will find in most land-based casinos -- dice, slots, blackjack, baccarat, roulette and poker, along with live shows, comedians and lavish dance productions.
While I am an avid poker player and will spend much of my time at sea competing in cash games and tournaments, I also plan to swim, shoot skeet, play miniature golf and indulge in many of the other organized activities the ship personnel promote for its passengers.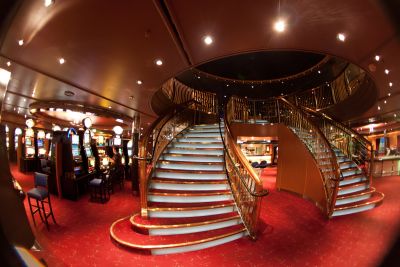 For non-poker players who wish to learn the game, there will be free poker lessons on board. And of course, nobody would want to miss those exciting shore excursions when the ship docks at another exotic port of call.
Linda Johnson is a perfect hostess for a poker cruise. A top player herself, she knows how to set up a poker game or tournament in a way that is professional and fun for her paying guests. She has been conducting cruises long enough to know all about the ports we will be visiting. If you have a question, just ask and Linda will have the answer.
I will let you in on a little secret that all cruise fans understand and appreciate. For the average person, it will take two to three days at sea for you to unwind from the modern world most of us live in. After three days of tropical breezes, sun, lounging around on deck, sleeping, enjoying great food prepared by others, meeting other people and just absorbing the salt air of the Caribbean, you will be a new person. When the cruise ends, you will be sad and will find yourself yearning to go on another cruise -- and that is a fact.
Do yourself a favor. Go to your favorite card room or casino, pick up a copy of a poker magazine, leaf through the pages and discover more about cruises. You might not just become a fan -- you'll probably grow addicted like the rest of us.
As a veteran cruise enthusiast, I have been approached by people who have asked me to name my favorite cruise line or island destination. My favorite cruise line would have to be Windjammer Barefoot Cruises. Unfortunately, Capt. Mike Burke went out of business a couple of years ago after the disastrous loss of a crew and ship after the ship failed to outrun a hurricane.
My favorite islands, aside from the ones I have never had the pleasure of visiting, include Dominica, Isle de Saints, Berry, Nevis, St. Kitts, Aruba, Grand Cayman and anything in the South Pacific.
If you have an island story to share with my readers, send it to me. I'll be happy to take a look at it, and if it's different, you can look for your story to appear in a future column. Check out Linda Johnson's upcoming cruises and let the games begin.
"yearning to go on another cruise"
Back to articles