Back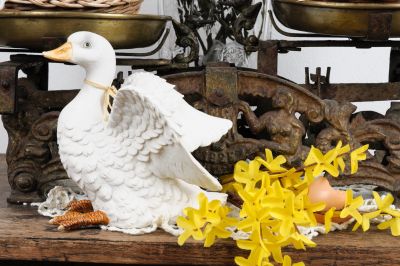 I would like to preface the following column by stating as firmly as I can: these opinions are my own. They are based on my interviews with hundreds of casino goers around the United States and do not necessarily reflect the views of the owners of LATESTCASINOBONUSES.COM and LATESTPOKERBONUSES.COM.
A while back when I lived in Springfield, MO, I was seated on a charter bus with 50 people returning from Downstream Casino in Quapaw, OK. Most were over retirement age who lived on Social Security and modest retirement checks.
They were social creatures who enjoy being in a casino atmosphere.
They appreciated casino management's generosity in giving them free buffets, cash back in the form of deposits on their Players' cards, and even cash perks when it came to Bingo. That was all well and good.
This same group had traveled with me to Indigo Sky, a beautiful Indian casino on the Shawnee Reservation near Seneca, OK. And they used the same charter bus line to spend their time and money at Cherokee Casino and Harrah's in Kansas City.
One of the passengers got on the subject of video poker and royal flushes. Video poker, of course, is a form of slot machine gambling, but with a skill touch. He asked, 'Has anybody here ever hit a royal flush on one of those machines?'
I raised my hand.
'I did,' I said 'At Sam's Town in Las Vegas.'
'How long ago did that happen?,' he continued
'A long time ago. Maybe 15 years.'
None of the other people had ever hit a royal flush. The other passengers got involved in the conversation. The question was asked to the group, 'Do you feel casinos are getting more or less generous in the frequency that jackpots are won on slot machines?'
Nearly all hands went up that slot machines in casinos pay off less frequently today than they did 15 or 20 years ago.
As a gadabout journalist and freelance magazine writer, I travel a lot. I have asked these same questions of casino goers in Arizona, New Mexico, Pennsylvania, Florida and even Nevada. And I get the same response: slots in today's casinos pay off much less generously today than they did in the past.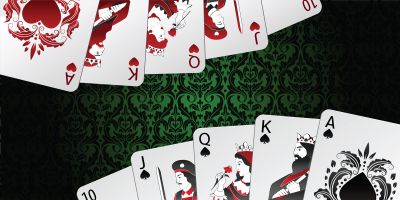 I have two questions to this. The first is, why do frequent casino goers have this perception of the people who give them those free buffets, free cash and other perks? My second question is more serious: are their observations true?
Some of my fellow passengers had their own thoughts about why slot machines seem to yield fewer big winners today than in the past. They believe it's because of the computer chips, those intricately designed chips that basically control the cash-flow in slot machines.
When I told them my $1,000 win on a royal flush at Sam's Town in Las Vegas was made on a video poker machine that operated by random selection rather than on a computer chip, a hospital employee from Springfield said, 'I would much rather play on machines that worked by random chance.'
'That sounds a lot more exciting. I would at least feel like I had a chance of winning the jackpot.'
As casinos get more sophisticated in the way they market gambling and their percentage of win, you have to think about the Grimm's Fairy Tale about the goose that laid the golden egg.
Benny Binion, who built Binion's Horseshoe into one of the world's most popular resorts, always splashed his casino with high-yield slot machines. I remember the night when my date, Jill, hit the same dollar machine for $1,600 twice within the space of an hour. When Jill ran to me, ecstatic over her win, Benny followed her and shouted to a passing cocktail waitress, 'Get this young lady a bottle of champagne and put it on my tab!'
Not only was Binion's gesture kind of wonderful, it was smart marketing. He knew all the people within earshot of his voice would carry that story home with them and tell their relatives and neighbors about what had happened. And he knew that would bring them to his casino, if not this year, then net year.
If I owned a casino, I would follow Benny's example. Put some slot machines in the building that poured out the money. Give some of those profits back to the public in a spectacular way. You'll lose a few dollars to your customers, but you'll gain so much more, the losses will be negligible. It worked for Benny Binion, and it will work for you because the general public won't settle for bronze forever - they want to see gold.
"slot machines in casinos pay off less frequently today"
Back to articles