Back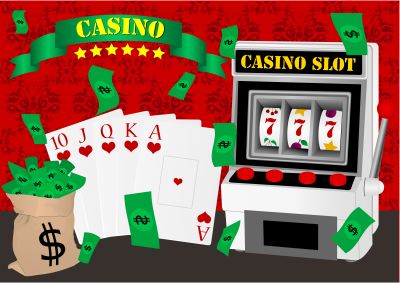 While I have never spent a lot of my time playing the slots, I enjoy trying my luck at the machines.
Being a player who tries to take advantage of probability as much as I can, I am always looking for an edge regardless of the game. Slots have always posed a challenge to me because it seemed at first look that there is no way a player can locate an edge on those appropriately nicknamed one-armed bandits.
But my experiences in Missouri with slot machines and slot players have made me wonder about that.
I lived in Springfield and there were two charter bus lines operating out of Branson and Ozark who serviced the casinos within a 160-mile radius and who were strong competitors. They kept continuous pressure on the casinos to give their customers perks and casino management had little choice other than to comply.
The nearest gambling casino to Springfield was Downstream in Quapaw about 10 miles from Joplin. It was a 60-mile trip from Springfield. The second nearest was Indigo Sky in Seneca, OK., a distance of about 70 miles.
Nobody likes to drive that far just to get to a casino, so it was an easy choice to use the buses. In exchange for $15, I received a round trip bus ticket, a free buffet and $15 in free play on the slots. I am not a Bingo player, but the passengers even played Bingo for cash on the bus, which they thoroughly enjoyed.
Rather than just give that $15 in free play to the casinos, I tried to figure out a way to make money or at least break even on it. And believe it or not, I came up with a system that actually works about 80 percent of the time.
Most slot machines at Downstream, Indigo Sky, Cherokee and Harrah's which we also went to are equipped with a recorder that tells the player how much that particular slot just paid out.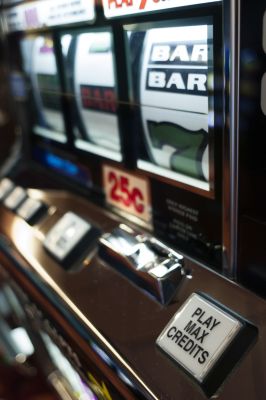 Players I talked to on the buses have two opposing theories on which machines they should play based on the payout. One woman said she preferred to pick a machine that paid out the least. Why, I wanted to know.
She shrugged. 'Because it's overdue to make a big payoff,' she said. Other players nodded in agreement.
I beg to disagree.
After arriving at the casino and collecting my perks at the Players Club, I would roam past the slots near the poker room and carefully read all the most recent payouts. I would always select the highest one, jam my card into the slot, give it a dollar in 'seed' money to kick in my bonus, and then play video poker, my favorite slot game.
I would devote half my money to the jacks or better poker game, and the rest of it to deuces wild. Then I would go for the gold.
On one occasion, I actually ran my $15 in free play up to just under $100. On another I collected $86. Those represented my two best payoffs, with the others ranging from $8 to $25.
It was fun, I caught the excitement of playing the slots, and there was always the chance of catching a royal flush for the $1,000 jackpot which I unfortunately never collected.
If you have a favorite method of playing the slots that makes money for you, why not share it with our readers. They'll appreciate it.
"Because it's overdue to make a big payoff"
Back to articles