Back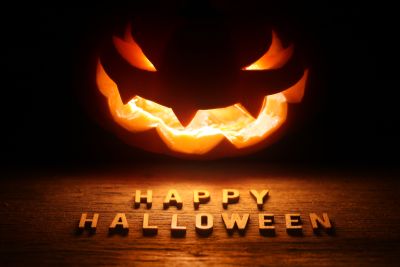 On October 31st of every year is the holiday celebration of Halloween. Children go door to door to trick or treat in full costume to fill their bags full of candy. Not just for kids, adults get in their fair share of dressing up and celebrating too.
It is a big business in the US with more than 157 million Americans celebrating Halloween in 2015 according to the National Retail Federation's (NRF) Halloween Consumer Spending Survey. In the survey a total of a staggering $6.9 billion is expected to be spent during the Halloween season.
Here is the breakdown:
$27.33 on costumes for the family
A total of $2.5 billion on store-bought and homemade costumes.
Adult costumes $1.2 billion
$950 million on children's costumes
$350 million on pets
$2.1 billion will be spent on candy
$330 million on greeting cards
$1.9 billion on decorations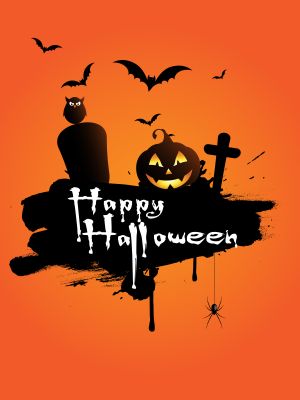 That adds up to an estimated 68 million Americans will dress up and another 20 million will dress up their pet. Nine in 10 Halloween shoppers will buy candy, 33.5 percent will buy greeting cards and two out of five (44.8%) will decorate their home or yard.
History of Halloween
Halloween is one of the most celebrated holidays falling in second place to Christmas. Origins go as far back as the ancient Celtic festival of Samhain. 2,000 years ago the Celts lived which is now Ireland, United Kingdom and northern France, all participated in celebrating the New Year which took place on November 1.
Originally a pagan holiday for honoring the dead it was referred to as All Hallows Eve. It is the evening before All Saints Day created by Christians in an attempt to convert pagans. It also signified the end of summer and the harvest where the beginning of the dark, cold winter were ahead and was associated with death.
Celts had a belief system that on the eve of the New Year the worlds of the living and the dead crossed boundaries. It was on October 31st they celebrated Samhain, because it was believed that's when the ghost of the dead returned to earth. Furthermore it was thought the ghosts were damaging crops and causing problems.
It was believed these ghostly spirits communicated with Druids or Celtic priests who were made predictions about the future. It was these prophecies people relied that saw them through the winter and bring them a sense of comfort.
Halloween Reaches America
In the early 1800's European immigrants who migrated to America brought with them the customs and rituals including Halloween. It was initially not widely accepted in the Northern colonies of American mainly because of the strong Protestant influence at that time. However due to a more diverse European community in the Southern colonies Halloween combined with Native American harvest were celebrated. Close to two million Irish immigrants fled their country during the potato famine in the mid 1800's and were resourceful in initializing Halloween as a celebrated occasion.
The 1900's was a time when Halloween strayed from its religious ties and became more of a fun celebration breaking away from the traditional European traditions. That is with the exception of pranks and destruction caused by neighborhood children rather than what some believed was the work of paranormal activity. It became a huge problem in the 1920s and 1930s when the Halloween pranks progressively got worse than just some naughty child behavior.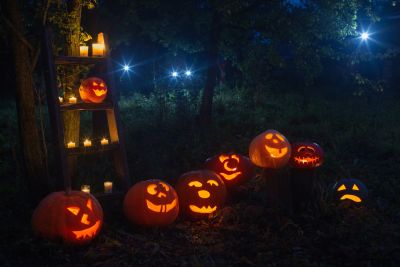 Criminal like behavior including vandalism, property damage and physical assaults began to surface. It was the one time of year some juveniles used as an excuse and justified their criminal activities. Organizations, schools and neighborhoods tried hard to encourage the "trick or treat" concept and discourage negative mark it was leaving. However there was some concern about the Trick or Treat idea facing some controversy for the households who did not give out candy fearing there would be retaliation of sorts as a result. By the late 30s a decrease in violence and vandalism was on the decline as more and more children participated in the Trick or Treat concept.
Halloween Traditions
The idea of full costume and collecting candy in neighborhoods door to door really began to take off in the mid-1940s but how did it originate? The concept of dressing in costume for Halloween has an influence from both European and Celtic roots. During the cold winter months it was a worrisome time for families as too often food supplies were scarce. Because Halloween represented a time when ghosts came back from the other side, people were afraid they would have an encounter with one when they left their home. In order to prevent this from happening people would disguise themselves by placing masks on their faces in an attempt to trick the ghost into thinking it was one of their own. Furthermore on Halloween, people set outside their homes bowls of food hoping it would pacify the ghosts and discourage them from entering inside their dwelling.
Other traditions include those followed by the Scottish immigrants celebrating by shooting off fireworks, sharing scary ghostly stories and playing games. Common games during this time added a dimension of fun particularly for children with bobbing for apples, dropping forks on apples without using hands, and Puicini, an Irish fortune-telling game using saucers. The young ladies were told of the legend that if they sat in dark room, gazed into a mirror, they would see the face of their future husbands, but if a skull appeared, their fate would be far more devastating as it meant they would parish before marriage. Most pranks and mischief were the work of naughty children rather than spirits as once believed.
Very Superstitious
Halloween is not rolled up in one neat tidy bow, there are many elements that make this day quite special. Among all the fun, treats, costumes, games, decorating, parties and customs are also superstitions. Today ghosts are feared considered malevolent unlike the Celtic who had an admiration for spirits on the other side. At the end of summer Celtic festivals families had a place setting at the supper table for those loved ones that passed on. They helped ghosts find their way back to the other side by lighting candles on along streets and leaving treats on doorsteps.
Some superstitions have been around for a long time that bring bad luck like not crossing the path of a black cat or having it cross yours. This stems from a time that dates back to the Middle Ages when it was thought witches had the ability to turn into a black cat to avoid being seen. In ancient Egypt triangles were considered sacred symbols and could be related to why walking under a ladder also means doom. Other bad luck superstitions that were especially amplified on Halloween include breaking a mirror, step on a crack on the sidewalk or street, spill salt or open an umbrella in the house.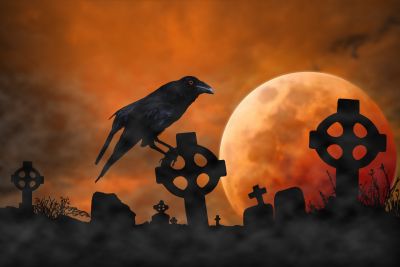 But not all superstitions were associated with bad luck, rather they were rituals not commonly used anymore that would predict the future. This was particularly prevalent for young single ladies who were seeking a husband. In Ireland during the 1800s a cook would bury a ring in a serving of mashed potatoes and it would bring true love to the lady in the diner that found it. Fortune-tellers in Scotland would suggest naming each hazelnut to a potential suitor, throw it in the fireplace and the one that completely burned instead of popping would be her future husband. Young woman would also eat a sugar mixture of walnuts, hazelnuts and nutmeg right before bed on Halloween night and she would dream of her future husband while others tossed apple-peels over their shoulders in hopes their future husbands' initials appear.
If you saw a bat on Halloween it was considered a bad omen especially if it flew around your house three times warning someone in that house would soon die. A house was considered haunted if a bat flew inside on Halloween representing a ghost let it in. Next time you see one of those creepy crawler spiders by superstition standards it means a spirit of a love one is watching over you.
Halloween Slots
Gamblers are notorious for having their own idiosyncrasies to bring on good luck and also preventing bad luck. Whether it is to wear a certain item of clothing, carry a trinket, play at specific times of the day or play only certain games.
Halloween themed Slots have become extremely popular and are played all year long but in the month of October are a spooktacular favorite. It puts players in hauntingly good spirits.
Here are some top hot Halloween Themed titles for a ghoulishly good time:
Boogie Monsters – powered by Microgaming it features 5 reels, 40 paylines and a max Jackpot up to 5,000 coins.
Count Spectacular – a Real Time Gaming creation offering expanding Wilds, Free Spins and Multipliers on a 5 reel 40 payline machine.
Blood Suckers – Net Entertainment delivers a vampire themed Video Slot with dark characters across the reels including Bonus game, Scatters, Wilds and more.
Ghost Pirates – this Net Entertainment favorite increases your chances to win with 243 paylines that take players on a dark journey where only pirates dare to go.
Ghost Rider – Playtech delivers a Progressive Video Slot on 5 reels and 20 paylines it is an inspiration from the movie with the same name.
Ghostbusters – perhaps one of the all-time best loved blockbuster films with a ghostly fun theme. This IGT slot is features film footage and the actual soundtrack from the movie.
Zombies – what could be more frightening than a bunch of walking dead zombies! Net Entertainment leads the way to thrill seekers on this 5 reel, 20 payline game.
Witches Wealth – there is quite a brew bubbling in this Microgaming Halloween inspired Slot. Features include capturing Mr Twinkles to receive a handsome Bonus.
Trick or Treat – the name says it all for this Microgaming classic favorite with 3 reels and 3 paylines.
Under the Bed – Uh oh remember when you were afraid to look under your bed? Betsoft invites you to face your fears this 3D animated epic Video Slot.
Halloween Fortune – Playtech wants to make you rich this Halloween providing a Bonus game featuring the Witches' Brew.
Devil's Delight – If the number 666, tombstones, devils and skeletons are what you need for a scary good time then Net Entertainment has what you are looking for on this 5 reel, 20 payline Slot.
Spooky Family – iSoftBet gets into the spirit with this family of scary characters. There are lots of prizes to uncover and of course those delightful Bonuses.
These are just 13 (yes the number 13) Slots mentioned with loads more available to spin your way to exciting thrills and have a howling good time. Software companies are continually adding Halloween themed Slots to their library of products. If Halloween is this much fun for spinners, I can hardly wait for Christmas themed Slots.
Resources
NRF – Article Halloween this Year. Author Treacy Reynolds. September 23, 2015.
History - Article History of Halloween.
"Halloween themed Slots have become extremely popular"
Back to articles