Back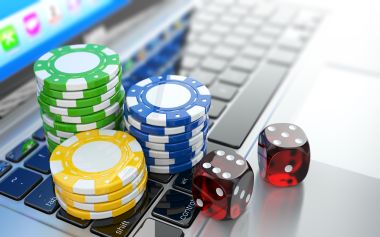 One question that I have received recently I will paraphrase as: Do you think that Land-Based Casinos or Online Casinos offer more lucrative Promotions? The one thing that I will state is that it is difficult to answer the question as simply as it is presented because comparing casinos to casinos is like comparing apples to oranges when you look at Online v. B&M. The only thing that the two types of casinos have in common are the fundamental base games, not only are the Promotions entirely different, but the frequency of promotions is entirely different.
I'm going to take this opportunity to look over the pros and cons of the different aspects of Online v. B&M Promotions, but ultimately, I'm not going to be able to select one over the other overall:
Availability:
The great convenience of Online Casinos is that there is always a strong promotion available somewhere unless you have already played them all out, (which is actually very hard to do) with Land-Based Casinos you wait for word-of-mouth, you scour the websites of individual casinos, and often you can go months (or more) without stumbling on something especially lucrative. With respect to Online Casinos, I'll find you a promotion and have the Math done on it within a half hour (sometimes less) so there is absolutely no question that Online Casinos are superior with respect to availability.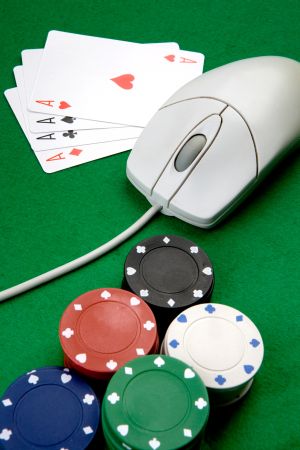 Getting Paid:
The one advantage that B&M Casinos will always have over Online Casinos is that, with only a few rare and generally illegal exceptions, the B&M Casinos will pay you almost immediately. There are also legal exceptions, such as Loss Rebates, in which a player must wait some amount of time for the Free Play in the event of a loss to be available on the Player's Club card, but even then, that is not a process that spans multiple months.
Imagine that a B&M has a jackpot bonus, such as the one that the Plaza Casino is doing for Tax Day, 4/18/2016, in which they are giving a 28% Bonus (paid in Free Play) on all Jackpots of $1,200 or more, you hit the jackpot, you sign the forms, present some identification, get paid. Total time: Fifteen minutes if they are somewhat slow.
When it comes to Online Casinos, even those with a good reputation are going to take some time to get you paid. This is true for a wide variety of reasons, not least of which is the fact that Online Casinos often have maximum weekly (or monthly) withdrawal limits which thereby cause a built-in delay. In addition to that, there is often the question of payment processing, confirming that the games were played fairly, and sometimes they want you to send some documents in.
I'm not suggesting that these practices are a strike against Online Casinos, there are many legitimate Online Casinos out there and these practices are perfectly understandable for a number of reasons. I'm simply suggesting that there is something to be said for hitting the desired result and being paid in full immediately.
Variety:
When it comes to offering a variety of Promotions, again, I would have to give the nod to Online Casinos. There are a multitude of different Bonus offerings that I would separate into four general categories with Online Casinos, but again, there is almost always (probably always) a promotion in one or more of the categories available at any given time.
It is true that Land Casinos have a wide variety of Promotions, in fact, if we get into highly specific Promotions, there is probably a wider range than even those offered by Online Casinos, but the vast majority of these Promotions are not necessarily especially lucrative. They can be fun, some of them can even be fun in a silly way, but very rarely do you have a Promotion at your disposal that has an Expected Profit of nearly $1,000 at all times.
With that being said, generally speaking, the best Promotion that an Online Casino is going to offer is a Deposit Bonus Promotion. While a not insignificant number of other Promotions can be potentially lucrative, Deposit Bonus Promotions usually have the best Expected Value.
Experience:
The question of experience is a purely preferential one, in my view. Personally, I enjoy Land-Based Casinos because I enjoy observing the other players, interacting with players and staff, walking around looking for machines/plays, occasionally dappling in negative expectation games such as Craps and Keno and drinking if it is in a location in which the libations are free of charge for playing.
The only real argument I can make for the Online Casino experience is that, if one is at home, one can play wearing as much or as little clothing as one wants to. If I roll out of bed and feel like gambling a little bit, then that is perfectly fine and there is no need to shower or even slap on some cologne! With respect to mobile casinos, I am able to use my device to play absolutely anywhere, so if you want to kill time when waiting for a doctor's appointment, (and you have a good data plan) then you can.
With that being said, though, nothing compares to the Land-Based Casino experience for me. I enjoy my time even at the dumpiest of casinos, in fact, the casino in which I can be found more often than any other is probably one of the Top Ten dumpiest casinos in which I have ever been! However, I do recognize that there are many people out there who enjoy gambling, but often find themselves uncomfrotable or overwhelmed by B&M Casinos, so obviously, the opinions of those people are going to stand in direct contrast to my own.
Conclusion:
Ultimately, I enjoy both the Online Casino and Land-Casino experience for different reasons, but I am unable to choose my favorite between the two. The only thing that I would say in that regard is if it were not for the tremendous Bonuses offered by Online Casinos, many of them exclusive to LatestCasinoBonuses.com and/or sister sites WizardofOdds.com and WizardofVegas.com that I would not be particularly inclined to play at Online Casinos. I might still dapple around a little bit, maybe keep $20 or so in an account in case I wanted to play a little bit of Keno while waiting for an appointment or something, (probably on a Rival-Powered Casino, they seem to have some of the better Keno pay tables) but for the most part, it would be B&M for me if not for these awesome Bonuses.
Back to articles