Back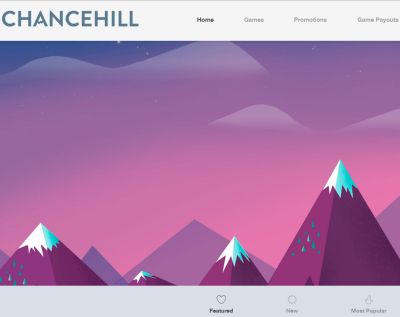 LCB Approved casino Chance Hill has unveiled a brand new look offering a fresh experience like its players have never seen before. We heard that changes were on the way as of 1st May 2016 and wanted to gather some insider information to share with our members. Would you expect anything less from your friends here at LCB?
The mobile design marks the beginning of your path to great things. Embark on the "mighty hill" to discover the Silver Lounge loyalty program, lucrative bonuses and the new and improved Live Chat armed with even more agents.
This exclusive interview reveals everything you need to know about the new Chance Hill.
1. We hear that there are some exciting changes planned for Chance Hill, please share the news with our members.
Yes. We are very excited to introduce our new brand and web design. After almost a year of activity a lot of things have changed and we think we must always be one step ahead of the rest. So we've been developing a design taking into account certain key points such as user experience, modern web design and a friendly environment.
2. What is the theme of the new design?
The main theme will be the mighty Hill. We truly believe we give great chances to win. Only during 2016 we've had around 100.000€ big wins (including a 72.000€ big win), that's why we've enhanced the presence of the Hill. The design emphasizes the colours, the shapes and everything that matters such as the games and categories.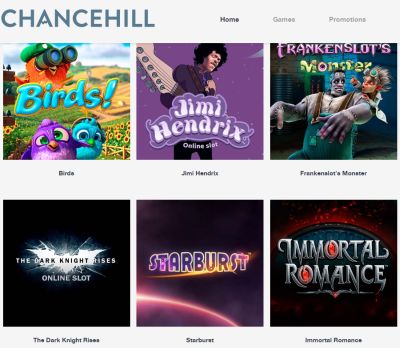 3. Are there any new features available?
One of the greatest things we are adding is the game and bonus distribution. With much more simple menus and inner pages, the players will find themselves at home.
The Live Chat has improved and we've added more chat agents. All of them are industry experts and generous people. They are capable of solving every single query, even the most complex ones related with RTP's, bonuses, games, providers etc. We always encourage our players to open the chat and ask for whatever they need (reloads, spins etc.) we always find a customized way of fulfilling our player's desires!
4. Why do you think it's important to create a recognizable brand in the iGaming industry?
When it comes to money and safety it's always important to create the perfect environment and the perfect place. You can't mess with that. In the past years (while doing research before launching Chance Hill) we spotted a lot of rogue casinos. Most of them with wild terms and not respecting the players in the way we were going to treat them. We are now proud of our product and proud of giving a great service. We are friends with a lot of our players, we communicate with them and we've even been invited to their places! Isn't that cool?
5. To coincide with the relaunch, are there any changes to the bonuses and promotions?
Of course! We've changed our bonus selection and we are welcoming every one with 15FS in Starburst with the code 15CH. It's time for everyone to know the new Chance Hill.
6. Will there be a Loyalty Program introduced any time soon?
We've introduced one of the greatest Loyalty programs. It's called Silver Lounge and it is really easy to get in. Depositing 500€ per month, players will have a personal account manager, weekly cashbacks, exclusive reloads, FS in the newest games and basically they can ask for whatever they want. We always listen and we always have something for our players.
7. Please tell players about the special bonus offer in celebration of the new look.
Every week we have a specific promotions via newsletter, so I recommend everyone to be subscribed (sometimes we offer 100% reload bonuses or just goodwill bonuses!)
But the fix bonus selection will be the following:
Monday: 40% up to 40€
Wednesday Cashback & spins: 20% cashback and the same amount on Hook's Heroes spins.
Weekend Spins: Deposit on Friday and you will have 30 Spins on Saturday and 30 on Sunday.
Saturday Spinoff: Whatever you deposit we match it on Jack and the Beanstalk
But as I said before, I encourage everyone to open the chat and share with us what they want. We listen and we are generous!
Back to articles