Back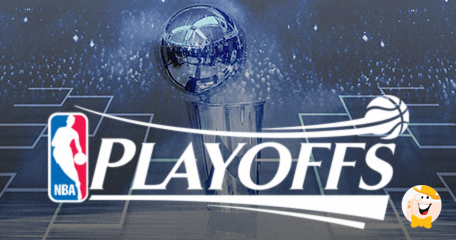 The 2019 NBA playoffs began on Saturday, April 13th. As all 8 series have kicked off, now is a good time to breakdown the opening match ups and stories of the young postseason. At this point, each team has made it through 2 – 3 games of their best of 7 series.
Milwaukee Bucks (1) vs. Detroit Pistons (8)
This is probably the least entertaining series of the NBA playoffs. The Bucks are up 2 – 0 with huge blowout wins in game 1 and 2 taking place in Milwaukee. The Detroit Pistons don't have an answer for the overpowering MVP candidate, Giannis Antetokounmpo, especially when they are playing without Blake Griffin who is sidelined with a sore knee. I anticipate this series ending abruptly with the Bucks sweeping the Pistons in 4 easy games.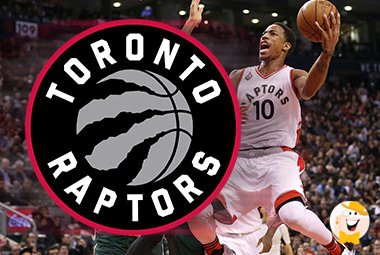 Toronto Raptors (2) vs. Orlando Magic (7)
This series is currently tied at one game each. Magic came out looking strong in game 1 giving Toronto all they could handle, but they were no match for Kawhi Leonard and the Raptors in game 2. Toronto won that game 111 – 82 behind Leonard's 37-point performance. This series has potential to be interesting if the Raptors do what they have been known to do in the playoffs and underperform, although Toronto could win this series in 6 games.
Philadelphia 76ers (3) vs. Brooklyn Nets (6)
These two teams have been battling hard making it an entertaining and eventful first three games. The Sixers are up 2 games to 1 but Brooklyn has come to play and surprised everyone by winning the first contest by 9 points. Joel Embiid was sidelined due to injury for game 3 which seemed like that could be a big problem for Philly, yet the 76ers ripped up the nets easily last Thursday.
Embiid is questionable to play in game 4 so look for Brooklyn to take advantage and try to tie this series back up. These two teams don't like each other and have been shuffling. I could see this series going 6 -7 games, but in the end, Philadelphia should prevail as they are much more talented.
Boston Celtics (4) vs. Indiana Pacers (5)
It's unfortunate that Indiana has had Boston on the ropes the first couple of games, but the Pacers couldn't close out on late leads. The Celtics are lucky to be up 2 – 0 in the series. The away team feels pretty good if they can steal just one of the first two games on the road. Now that is not the case and I am pretty sure Boston will get the job done by winning 2 of the next 3.
Golden State Warriors (1) vs. Los Angeles Clippers (8)
Most people thought this series would be a breeze for the Warriors, but the Clippers stole game 2 in the bay area as DeMarcus Cousins was lost for the rest of the season due to injury. The Warriors squandered a 31 point third quarter lead as Patrick Beverley seemed to have gotten in the head of Kevin Durant with his aggressive defense. All that did though was upset KD as he lit it up on the court come game 3. The Warriors are up 2 – 1 in the series, and I don't believe LA will win another game this season.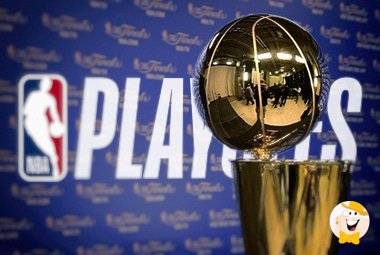 Denver Nuggets (2) vs. San Antonio Spurs (7)
This is another great NBA playoff battle. The Spurs match up well against Denver, and they have been giving this number 2 seed a lot of trouble so far. San Antonio leads the series 2 – 1, and I am hopeful this one ends up in a decisive game 7 in which the winner advances to the next round. I would not be the least bit surprised if the Spurs upset the Nuggets.
Portland Trail Blazers (3) vs. Oklahoma City Thunder (6)
The Portland Trail Blazers are leading this series 2 – 0 against the Thunder and they mean business. Portland doesn't have a lot of success in the NBA postseason, but they are a dangerous team this year. Oklahoma City will struggle to maybe win one game, but with a hobbled Paul George, their chances of making any noise are very slim.
Houston Rockets (4) vs. Utah Jazz (5)
The Houston Rockets led by MVP Award contender, James Harden, are playing outstanding basketball right now. The Jazz are supposed to be solid defensively, but they are yet to find a way to stop Houston from scoring so far. The Rockets are up 2 – 0 and should sweep Utah out of the playoffs without a problem. Everyone would be extremely excited to see Houston take on Golden State in the second round. They had such a great series with them last year only to lose in a close and very competitive game 7.
"time to breakdown the opening match ups"
Back to articles