Back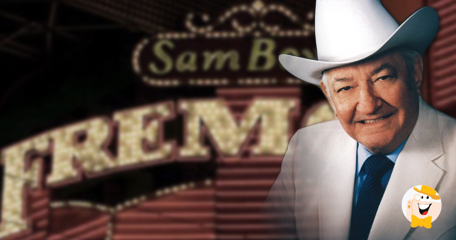 One thing you could say about Sam Boyd, he certainly wasn't a man to throw his money around.
Nope. When the Enid, Okla. man arrived in Las Vegas around the beginning of World War 2, he only had $30 in his pocket. And he wasn't about to blow that on anything foolish.
Boyd had a dream of owning a gambling casino. He had started out his life working for a Bingo operation in a ship docked in Long Beach, CA. The lure of the desert and legalized gambling drew him to Las Vegas.
He quickly found a job dealing penny roulette at the Jackpot Club in downtown Glitter Gulch, as Las Vegas was then nicknamed. The job didn't pay much, but Boyd was a frugal man who saved half his salary. As he told an interviewer years later, "I did that all my life. And when I left a business operation, I always made sure I took with me a percentage of the profits."
Boyd had other characteristics that set him apart from some Las Vegas entrepreneurs. He was hard working and he had an inherent honesty that remained with him all of his life.
Sam worked at several casino jobs in Las Vegas and Reno. He saved his money and when he had accumulated $10,000, he invested it in the Sahara Hotel and Casino on Las Vegas Boulevard.\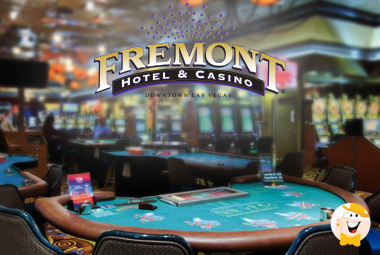 It was a profitable investment. Boyd branched out and became general manager of the Mint Resort, another downtown casino. He had done some Bingo work in Hawaii and had developed contacts there and began bringing some of his Hawaiian friends to his growing list of properties in downtown Glitter Gulch, one of them being the California Hotel and Casino.
Boyd married and the marriage produced a son, Bill, who became an attorney. When his son had matured, the two of them became business partners and acquired the El Dorado Casino in Henderson in 1962.
They formed the Boyd Gaming Corp. and opened Sam's Town Hotel and Gambling Hall on Boulder Highway in 1979. That was the beginning of the Boulder Strip.
Another opportunity for expansion came when the Federal Bureau of Investigation launched a probe of the Stardust Casino, a resort owned and operated by organized crime on the Las Vegas Strip. FBI agents had discovered some major skimming going on and they needed someone honest to operate the casino during the investigation. They picked Sam Boyd.
Sam and his employees cleaned up the skimming and found out that the Stardust was a profitable operation. His corporation eventually took over the Stardust and ran it successfully for years. Boyd and his son also took over the Fremont Hotel in downtown Las Vegas, another profitable casino.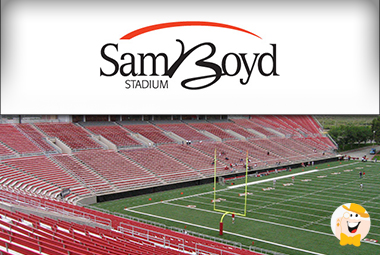 The Boyd Corporation continued expanding by opening casinos and race tracks in Louisiana, Mississippi, Illinois and Indiana. In 2003 they enterred the big time, building the $1.1 billion Borgata Resort in Atlantic City, the biggest operation in their chain of gambling resorts.
Sam Boyd was always a well respected citizen of Las Vegas. His generosity benefitted the University of Nevada, Las Vegas, and when it built a football stadium, it was named the Sam Boyd Silver Bowl.
Boyd died at the age of 82 on Jan. 15, 1993, leaving his interests to his son. He left behind a legacy of being one of the first Las Vegas casino owners to hire blacks and women as dealers. The words Sam Boyd and high style go together.
"Boyd had a dream of owning a gambling casino."
Back to articles