Back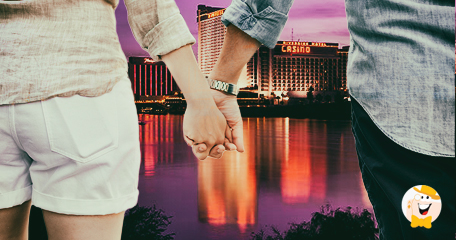 For many years Nevada has been the marrying and divorce capital of America.
Divorces came naturally in the Silver State since the state passed a law that allowed couples to sever their marriage after living in Nevada for a limited amount of time.
Anyone who travels to Las Vegas will see many chapels along the famous Strip where they can be married. The chapels will even supply witnesses to make the marriage official.
After my divorce, I left Florida and moved to Laughlin, NV., a town along the Colorado River that sparkled at night with its many casinos lined up in a row. I knew a colorful minister there named Rev. Doug Pender about whom I had written an article for the Phoenix Gazette newspaper.
Rev. Pender and his wife, Fayne, were ordained ministers with the Universal Life Church. They owned six wedding chapels in Laughlin. One of them was mobile. Doug called it 'my marriagemobile'.
He added jokingly, 'I can marry you on a boat, on a horse or in a hot air balloon if you want to pay for it.'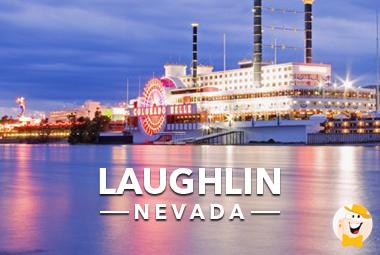 I was between jobs when I met Pender and his wife in Laughlin. He looked at me seriously and asked if I wanted a job as his publicist. I thought about it twice and said, 'Sure.'
Before moving to Laughlin, Doug had worked on an Indian reservation in Arizona. He handled social services for the tribe and performed wedding ceremonies. One of the ceremonies he developed was called the 'Flowers in a Vase'.
He would place two silk flowers in a voice, one representing the bride, the other the groom. During the ceremony, he would tell the couple that if either of them had a problem communicating with the other, that they should remove the flower from the vase and place it on the mantle. It was then up to the other spouse to take action to get the flower back in the vase.
Rev. Pender told me, 'The purpose of the ceremony is subliminal communication. It forces two people who love each other to communicate. I have married hundreds -- make that thousands -- of couples. The people I say vows over remain married a lot longer than the average couple. It's partly because of the Flowers in the Vase ceremony.'
He told me he wanted me to publicize that aspect of his ministry. He provided a place for me to stay in his home and we worked together in a very enjoyable atmosphere for nearly a year.
At night I would walk down to the river to play poker. I played at Sam's Town, the Colorado Belle or the Riverside and met people like Don Laughlin, owner of the Riverside who had paid to build the bridge linking Bullhead City, AZ. with Laughlin.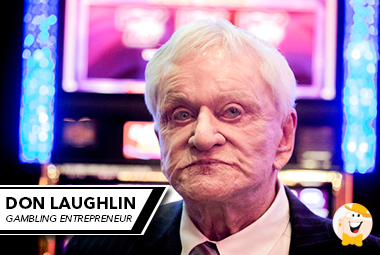 Rev. Pender and his wife made a business out of marrying people. They advertised their services in brochures and in newspapers and magazines. Sometimes they would perform two or three marriages per day at their different chapels.
Couples were fascinated by the flowers in the vase ceremony. About 75 percent of his marriages involved the vases and the bride would have a special glow on her face after the ceremony was over. If there were children living at home from a previous marriage, Doug would add a flower for the child.
It was fun accompanying Doug and his wife on their marrying excursions. Each wedding was different and each offered challenges. Once a bartender and a cocktail waitress decided to get hitched. They rounded up a couple of friends as witnesses after a night of drinking and were married on the shore of the Colorado River before swaying off into the sunrise, a bottle of champagne in each hand.
As I watched them wander off, I asked Doug, 'How long do you think that marriage will last?'
He grinned. 'Oh, about six weeks,' he said. 'Let's have breakfast.'
"chapels along the famous Strip where they can be married"
Back to articles