Back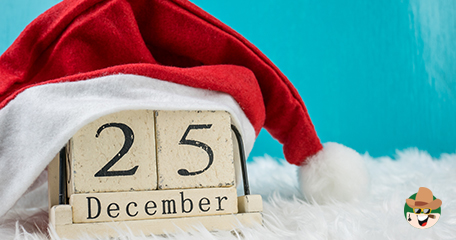 I have a confession to make. It doesn't take much to get me into a Christmas spirit.
With all its faults and limitations, Christmas happens to be my favorite time of year. My late parents outdid themselves in generosity when it came to getting presents for my brothers, sister and me.
I still get a bit emotional when I think of the wonderful Yuletides they shared with us!
A couple of days ago I visited the Walmart here in Charleston, S.C. near Folly Beach. As I approached the entrance, I saw a man dressed as Santa Claus sitting near the entrance. He was seated behind a Salvation Army kettle and ringing a bell.
He was a perfect Santa:
The red and white uniform fit him perfectly, he was the right size, and the beard seemed natural. I stopped to compliment him.
"You're definitely Santa Claus," I said as I slipped a contribution into the kettle. "Merry Christmas."
"Thank you," he said smiling. "Merry Christmas."
The chance meeting with the spirit of Christmas warmed my heart. For the rest of the day...
...I felt like a redeemed Scrooge, at peace with the world - I smiled at strangers, wished them Merry Christmas, and even took the time to pat a stray dog that approached me near our apartment complex.
Christmas is a different time of year, you know. Charles Dickens realized that when he sat down to write his memorable tale about Scrooge and his change of heart regarding Tiny Tim and his family.
I will be heading down to Jacksonville, FL. to visit the BestBet poker room next week. It will be my Christmas visit. I hope I will be successful, of course. If I am, I will share some of my winnings with others. I hope my fellow poker players will do the same!
I spent five years living and working in the Caribbean on three different islands. I saw a lot of poverty on St. Kitts, Nevis and St. Maarten.
The story about "I cried because I had no shoes until I met a man who had no feet' rang true to me in ways that still stir me.
Christmas is a time of giving. It's a time of sharing. It's a time of love.
It's a time when the Santa spirit should take hold in the lives of all of us.
The next time you and your loved ones pass a Santa, whether it's in front of Walmart, Macy's, or your favorite shopping center, pause and wish the gent Merry Christmas. Then dig down and do a little sharing. And watch the benefits grow.
Happy holidays. Have a wonderful, prosperous and healthy New Year!
Back to articles