Back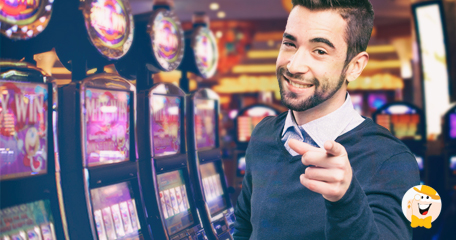 Those slot machines can be tricky. They can blindside a player in the worst way.
My brother and I were having a family reunion at his home in Sutersville, PA. when we decided to spend a day at the Meadows Casino near Washington, PA.
He had $75 in free play coming to him because of the casino promotion program and I wanted to try my luck at poker.
My experience at the Meadows was disappointing. Although the Internet website stated the Meadows offered Omaha High-Low poker, no such games were available and the poker room supervisor said it was unlikely that any such game would open. The only games available were $1-3 no-limit Texas Hold'em. Two tables were open and I was forced to choose one of them or sit the games out. I didn't like it, but I picked one of the tables, sat down and said, 'Deal me in.'
It was a mistake, of course. Any time a poker player is prohibited from playing his favorite game, he generally will lose.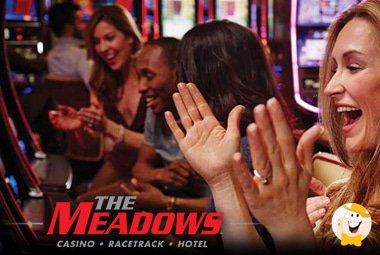 My brother, Legs, meanwhile went to his favorite slot machines and began using his free play. He played for the minimum, 20 cents a line, and within 15 minutes had won $200. He took the money and hurried to the poker room to tell me the good news.
'If I had played $2 instead of .20 cents, I would have won $2,000,' he said. Woulda, coulda, shoulda. All the players are the table offered him their sympathy.
I have been in Pennsylvania for a week and will be leaving in the morning for Charleston, S.C. where my daughter lives. I am sad to report that the Keystone State is not the greatest poker country. The only games offered in the major casinos are no-limit. I don't plan to return to play poker at the Meadows or the Rivers Casino in Pittsburgh unless they add high-low games and limit games to their rooms. The only way that will happen is for the players to insist on it. When that happens I will be back.
One of the players said a casino in Baltimore, MD. called Casino Live spreads Omaha High-Low. Since the casino is less than four hours driving time from Pittsburgh, the next time I am in town, I will try it out.
My brother's experience at the slot machines is this: don't always make the minimum bet. Sometimes invest more money and it just may result in a big payoff.
Years ago I went to Sam's Town in Las Vegas, NV. with my photographer Paul DeGruccio. We both carried out assignments for People Magazine, Country Style, the Star, Enquirer and other publications. His mother accompanied us -- she was a slot machine junkie -- and we decided to play video poker machines. We also agreed to share the jackpot if any of us hit one.
A royal flush paid $1,000 if five quarters were invested. I played for a while and was down to two remaining quarters. I put them into the machine -- and hit the royal. Instead of winning $1,000, my payoff was $187.50. I almost wilted from the dark stares my partners gave me as I counted out their share of the winnings.
My advice to the members of this website is when you enter a casino, don't play any games but your best ones. If they aren't available, complain to management and find something better to do.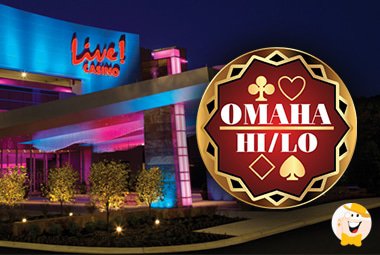 It is always a challenge to test your luck in a new casino against new competition, but it is considerably better to play in familiar surroundings. That way you know the dealers and management, you know the perks, and you always appreciate the food.
I was glad being back in my hometown and seeing some of my childhood buddies. My brother is a member of the Gospel Hall of Fame and he and his group, the Steel City Quartet, put on two concerts while I was there. I attended one of them at a senior citizens center six miles from his home.
The turnout was good, we were served lunch, and the quartet did a great job of singing gospel music and Christmas carols. They finished the program by singing a moving version of 'Silent Night.'
Before we left, a man came up to me and said, 'You live in Arizona? Our son lives and works in Tucson. My wife and I are planning to visit him. What's it like?'
The question gave me the opportunity to tell him a story or two. I have always been a storyteller as well as a poker player, and his question definitely made my day.
I want to thank my readers on this website for their emails, comments and questions. Have a Merry Christmas and a Happy New Year.
"Have a Merry Christmas and a Happy New Year."
Back to articles