Back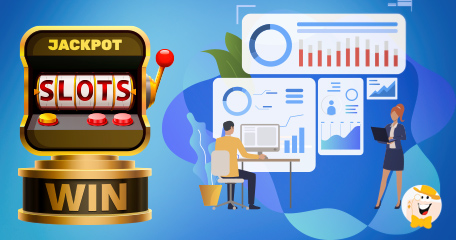 "A Myth Is a Way of Making Sense in a Senseless World"
Observed every year on October 11, Myths and Legends Day is an annual event created to celebrate all those intriguing stories of how something came to be. This event is part of the International Cephalopod Awareness Days, or Cephalopod Awareness Week, which takes place from October 8-12 each year.
Aside from serving as an explanation of particular natural phenomena, myths are also defined as a "widely held but false belief or idea". For that reason, we decided to celebrate this interesting day by analyzing 11 most common online slot myths.
Some players believe that all casino games are rigged, while others are positive that certain patterns can secure them massive winnings. Surprisingly or not, some gamblers are assured that only high rollers and VIP players are entitled to win progressive jackpots.
Let's find out whether these beliefs are just a myth or there's some truth in them!
#1 All slot games in online casinos are rigged.
If a casino is interested in retaining its customers and attracting new ones, why would it risk its reputation by offering rigged games? There's a small number of operators known for serving fake games with questionable software, and a predominant number of casinos serve content from fair and trustworthy studios.
If you want to ensure you've made the right choice, pay attention to the license. Also, see if the RNG is certified by some test labs.
#2 The outcome of slot games is not always random.
Having in mind that online casino games utilize random number generators accredited by a test lab, a player can be pretty sure that outcomes in such games will be completely random. Nowadays, you can find Provably Fair casinos which additionally confirm the randomness of the result by relying on hash functions.
#3 Slot machines can be hot and cold.
There's no such thing as cold and hot machines or cold and hot streaks. However, whether a machine will pay more or less depends on its return to player percentage or RTP. When both volatility level and RTP are taken into account, a player will get a rough picture of the potential frequency and the size of winnings expected from that game.
#4 Slot machines pay more during quieter periods of the day.
Imagine this situation: two players are accessing the same online casino, one from the United States, the other from Europe, but due to time zone differences, they are accessing at different times of the day. So, how will a casino determine which player to favor?
That's right, it makes no sense at all. Therefore, the period of a day plays no role in payout rate and frequency. How much a machine will pay is not determined by the number of players playing that specific game at the specific time of a day/night.
#5 A slot machine where the Jackpot is triggered won't pay another one in while.
Having in mind that every single spin is random, the chances to have two dead spins in a row are just as equal as the chances to have two Jackpots in a row. A machine is not due to pay at specific moment, so be open to surprises.
#6 Betting max is the only way to win big while playing slot games.
While higher bets do increase chances to win as it unlocks some additional features, modes, and options, it certainly doesn't mean that players who place modest or smaller bets cannot win at all. As we mentioned a couple of times, it all depends on RTP and variance.
#7 Only high rollers and VIP players can win Progressive Jackpots.
Just like any other spin, the one which activates the progressive Jackpot or JP in general will be random as well. While casinos themselves may grant some additional perks to consumers who play for high stakes, they cannot adjust the moment a Jackpot will be triggered.
After all, you've surely read some fantastic player experiences where an individual has managed to hit the Jackpot by placing the smallest possible bet.
#8 If a player uses the auto-play feature, the game will pay less than when pressing the spin button each time.
How a player activates the reels, meaning, manually or automatically, has absolutely no impact on the payout rate. Interestingly, a similar myth is spotted in land-based casinos, where gamblers believed that pulling the lever provides better winning chances than pressing the button.
If you want our advice, prefer pressing the spin button instead of activating auto-spin. It gives you better insight into the game and better control of your balance. Plus, you get to follow the entire gameplay and atmosphere.
#9 Playing slots with an active bonus minimizes the chances for big wins.
In most cases, high RTP slots and Jackpot games cannot be played with an active bonus, but that doesn't mean that a player cannot trigger a solid win playing other games. A bonus is a great opportunity to check out some games with bonus funds or free spins, which, by the way- can bring you a surprisingly solid win.
#10 Land-based slots are fairer than online slots.
Both land-based and online machines rely on random number generators, which is why they both deliver random outcomes. However, there are people which simply have a lack of trust in digital devices, and therefore prejudice that they are rigged by default.
#11 Certain patterns and strategies provide better winning chances when playing slots.
There's no secret strategy or pattern which is guaranteed to bring big wins. As a matter of fact, such behavior is considered irregular, and casinos often restrict and block players utilizing such unfair betting techniques.
On the other hand, a thorough understanding of how a slot machine works, what are the payouts of symbols, how the features work, and the game's RTP and volatility is the best way to evaluate which game comes with better winning opportunities.
Final Thoughts
Today's holiday, Myths and Legends Day, also known as Kraken Day, inspired us to collect and demystify 11 most common slot machine myths. Even though people are aware that most of these beliefs are nothing more than just beliefs, they are still nowhere to go any time soon, just like superstitions.
As you can see, it all boils down to luck and randomness, and knowledge, of course. A well-informed player who's familiar with all components of a game is definitely the one who stands higher chance to win than the one who lacks such knowledge.
Is there any interesting slot games-related myth you'd like to share with us? Which of the myths we've listed you find the funniest? Hit the comments section below, we'd like to hear from you.
Happy Myths and Legends Day, have fun playing slots and gamble responsibly!
"widely held but false belief or idea"
Back to articles