Back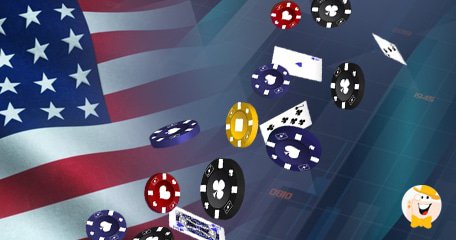 The rare-view mirror of America's gambling regulations in the final mile of 2020 provides a big picture of an undoubtedly matchless year on so many accounts. Let's take a more in-depth look.
There are perhaps several dozen unique historical occurrences we can consensually label inimitable. Others resemble one another, more or less, one way or the other. No matter who we are or where we live, 2020 has already joined this exclusive club for all the wrong reasons. We all know the ramifications. We felt their impact, lived through, still do, and will continue in the foreseeable future.
Still, akin to water, life always finds the way, albeit sometimes slowly, restrictively, even in a grieving manner.
Just as we forcefully adapted to a new reality in 2020 — hopefully not for long — so have the regulatory gambling efforts in America, the largest market in the world.
This year was one of the most eventful ones in the recent history of the United States, marred not only by the Covid-19 pandemic but also with the colorful political scene, civil unrests and polemics, introspective debates about racial equality, healthcare, economy, climate change, and the future of the Supreme Court — coinciding with the Presidential and congressional elections.
One might argue that's a lot to have on a plate, even for a sleeping giant.
Quite understandably, thriving gambling legalization endeavors took a backseat in 2020, and several key factors contributed to such an outcome.
Even so…
The year remained rather action-packed in sustaining the regulatory gusher of effusive legislative determination to provide the best possible conditions to players across the nation.
Newcomers: The Magnificent Seven
In the first six months, five sportsbetting markets emerged: Colorado, Illinois, Michigan, Montana, and Washington, D.C.
Efforts were built upon legislation enacted last year, enabling these five states to reap the post-PASPA era fruits by merging residents' growing proclivities with balanced economic and social impact.
Additionally…
Two states adopted new regulations paving the way for well-governed operations: Virginia and Washington. Thus, players in Old Dominion and the Evergreen State may soon complement land-based casino excursions with wagering on sports and horse racing.
Even though USA-friendly offshore operators accept punters from the magnificent seven, the majority of residents will have to wait a bit longer to indulge in interactive gambling legally: Except for Michigan, where it's Okay to play online, and Virginia, and Illinois, which have partially regulated or not expressly prohibited iGaming activities — always a gray area — the remaining states are adamant in keeping onshore providers off-limits.
Such a dynamic and promising first half of 2020 was abruptly interrupted by the pandemic and, equally so, by more pressing, unusually eventful, and challenging civil unrest throughout America.
These events left their respective marks on both the country and gambling scene, especially when it comes to land-based casinos.
According to the latest estimations from H2 Gambling Capital, the brick-and-mortar vertical in the United States took the first-ever yearly dip in gross wins since 2003.
The plunge equaled twenty percent compared to 2019 and delivered an economic blow to state revenues, the labor market, and unemployment rates.
H2 projects we'll have to wait until 2022 for land-based casinos to rebound and get back on track, presuming everything with Covid-19 goes according to current projections.
(Editor's note: It's fair to assume the steady growth of this segment of the gambling industry spans far beyond the last seventeen years, but H2 historical data range only so far, and we tend to use only reputable sources.)
Not surprisingly…
Considering pandemic's financial impacts, a host of other states — Maryland, Louisiana, South Dakota, Massachusetts, New York, and Ohio, even California and Texas, possibly Florida — increased legislative attention to establishing regulated sportsbetting and gaming operations.
Suddenly though not entirely unexpectedly — as gambling history in America teaches us well — gambling legalization became a political question.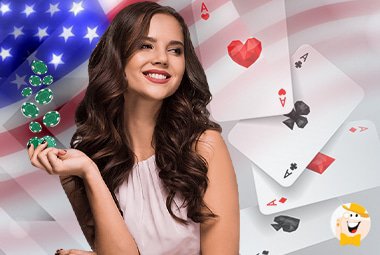 2020 Elections: State Referendums
Three states put a simple yes-or-no question about the concept of legalized sportsbetting on referendum ballots in November 3 elections in America — a mandatory first step whenever the state constitution or legislature deems such decisions subject to necessary approval by residents.
(Editor's note: While the electorate decision is far from a done deal and finished products, potential approval usually paves the way for legislators to come back next year and do their job.)
In Maryland, voters gave their opinion on the initiative that is not new.
Last year, the state Senate passed an entire bill permitting a fully-fledged gambling scene, including casinos, race tracks, off-track betting sites, and at least one NFL stadium offering sports wagering. The state House, however, had issues with such a proposal, and the law ended up gutted, restrained to a sportsbetting-only option.
To put political angle, even pattern, into perspective…
Maryland is a neighbor with several states which have either already legalized gambling or are on the verge. Consequentially, this blue state with a Democratic governor and democratically controlled legislator faces issues of residents flocking to Pennsylvania or West Virginia — thriving markets allowing for iGaming as well — pursuing their gaming proclivities. In doing so, patrons take revenues and tax appropriations away from Maryland.
After years of debating, Marylanders overwhelmingly voted yes on November 3 elections.
The electorate approved sportsbetting by a 2-to-1 margin: 66.9 percent against 33.1 percent. Initial estimations on annual state revenues are close to $20 million, while all income shall be funneled toward public education. The market is to kick-off sometime during 2023.
Louisiana, on the other hand, only increased the operational tempo.
Two years ago, the electorate voted for DFS on the referendum with firm support. In 2020, this rather specific state — Governor is Democrat; Republicans control both Senate and House, and the Pelican State is a prominent member of the Bible Belt — put the sportsbetting proposal on election ballots.
At least 52 of 64 parishes in Louisiana voted to legalize sports wagering in the state, complementing existing lottery, land-based casinos, video poker, and slot machines at racetracks.
The outcome in South Dakota was similar.
The campaign to legalize sports wagering was public for quite some time. Although the potential activities would be confined to Deadwood — the only town in the state allowing gambling and the heart of the local gaming industry — South Dakota put such a decision on the ballot.
In this predominantly red-state — Republicans control both legislatures and Governor's seat — the electorate voted yes by a roughly 58% to 42% margin.
The market in South Dakota will most likely kick-off in 2021.
These three states might as well serve as a litmus test for understanding sportsbetting popularity among voters — and what the future may have in store.
Namely, facing emerging economic issues, there seems to be at least some sort of consensus between Democrats and Republicans, and this is no small feat. Dems are wary of gambling legalization as they consider it an attack on a less wealthy population, while GOP tends to view games of chance and skill through conservative lenses of sin.
Therefore…
To have such an outcome throughout Election Day is outstanding.
Of course, we still have a long way to go before implementing online gambling into the picture, but we have to start somewhere.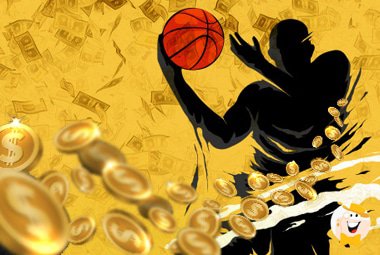 Legislators and Elections
Although most state legislatures are done for the year, three additional states seriously consider sportsbetting legalization.
Contrary to other legislative bodies, the Massachusetts legislature runs year-round through formal and informal sessions. The House already passed the bill proposing statewide mobile wagering — including partnerships between sportsbooks and professional leagues — but the Senate omitted to include this proposal in a massive economic development bill enacted in July, stating concerns about language in the original pitch.
However…
There still might be a chance for the Bay State to join the club, especially when you consider neighboring New Hampshire and Rhode Island, which already have well-established mobile sportsbetting markets.
Then, there's New York.
Surrounded by New Jersey and Pennsylvania — gambling behemoths — the state is in a unique situation. Brick-and-mortar sportsbetting was legalized in 2013 and is active since last year, but the interactive option is still on hold. State legislators seem to have a revenue package bill that includes mobile wagering ready to be deployed, although no decision is on the horizon.
In Ohio, the question is not why.
Lawmakers have been bandying about legalization for quite some time, but the issue is who will regulate the market. The House wants the Ohio Lottery behind the wheel, while the Senate would like to see the Ohio Casino Control Commission in charge. Both sides of the aisle agree on interactive options and tax rates.
Since the state borders Indiana, Pennsylvania, and West Virginia that already established statewide platforms, and Michigan, which is to kick-off sportsbooks by March 2021, it seems Ohio is a safe bet: The real question here is when.
Other than these…
By the end of 2020, we probably won't see others joining twenty states which already legalized sportsbetting, not to mention six who recently passed bills or twenty-two that introduced but not enacted the appropriate laws.
In other words, twenty-eight additional states are in the pipeline, looking to fill their budget gaps with new gambling revenue streams. Some of them — such as Texas, Georgia, and possibly Florida — might also require referendums.
The most significant one to watch in 2022 at the earliest, however, will be California.
That one will be the mother of all referendums, if you will. The Golden State — with the largest economy in America contributing 14.6 percent to national GDP and 5th-biggest in the world — already had discussions about legalizing sportsbetting by plebiscite earlier this year.
Then, the pandemic happened and impeded the initiative.
(Editor's note: One might argue that when California decides to join the club, it will probably mean the end of any debate on legalized gaming markets in America — or will serve as a cherry on the 'yes' cake. Then again, considering chafing between the tribal casinos and card rooms about controlling sportsbooks, this one might be far from over.)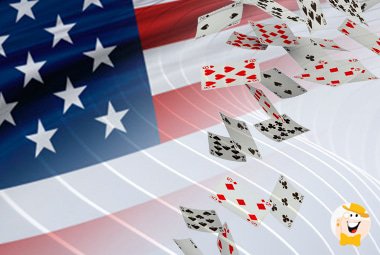 2021: The Federal Layers
As these states keep their legal noses to the grindstone — some of them have significant material interests in expanding legislation into non-sportsbetting gambling areas — there's also the question of Presidential and Congressional races' outcomes. They may significantly impact the next year.
Of course…
Gambling is not on top of the mind of any American President.
The national market is regulated on a state-by-state basis. Therefore, contrary to other countries like the United Kingdom, Italy, or pachinko-induced Japan — where the outcomes of state elections have impacted gambling industries in the past — the most probable winner in the White House won't have such a direct influence.
But, two areas facing at least some impact are the Wire Act implications and the tribal gambling affairs. By evaluating historical differences between the Obama and Trump administrations, we can foray the potential consequences of the four-year Presidential term.
Under President Obama, the administration considered the Wire Act applies only to sportsbetting — not on the state lotteries or online and offline casinos. The Department of Justice under the Trump administration reversed these stipulations, believing the federal act of 1961 applies to all gambling verticals.
Although such a decision is currently challenged on the court — with a high possibility of reversal — assuming that Biden won, which is the prevailing opinion, we will probably be back where we were with the Obama administration.
And, secondly…
Tribal gambling is an area where the federal government has significant influence, especially when it comes to the ability of tribes to acquire new lands and in terms of compacts, agreements negotiated between states and tribes to run land-based casinos, and share revenues.
Obama administration was much more accommodating to new land acquisitions — e.g., for establishing new gambling resorts — than Trump, who even made it harder for tribes to do so. Similarly, Trump was a bit more restrictive to tribal compacts, which, by default, require federal approval, creating frictions and stalls.
With Biden assumingly in the office, we may expect compacts' regulations to revert where they were and be updated to allow for sportsbetting.
There is also one additional layer in this federal gambling picture: The question of who controls the Senate.
Why may this be relevant? Because of this tiny-tiny piece of law called the Schumer-Romney bill. Better known as the Sports Wagering Market Integrity Act, it is a comprehensive, 101-page federal sportsbetting legislation lingering in Congress since 2018.
Senator Mitt Romney — a Republican Democrats believe they can work with — took the bill torch from Senator Orrin Hatch (R-UT) championing the SWMIA with Senate Minority Leader Chuck Schumer.
From the onset, Trump's chances of signing such a bill were always slim: Both Senators are among his most prominent political opponents.
However…
With the possibility of Senate calculus changing, Schumer, as potential Majority Leader, would exercise more significant influence to push this law.
Sure, it's challenging to envision the SWMIA as the new administration's priority, especially now. Nonetheless, it's worth remembering this bill deals with trickier issues states already face, such as federal taxation, sports league data sharing, integrity and character of sportsbetting, nationwide standards, and restriction of online wagers to residents only.
Most importantly, though — if enacted, this law, which enjoys overwhelming support from professional sports leagues, would amend the Wire Act and the Sports Bribery Act of 1964.
And, that'd be the whole new ballgame.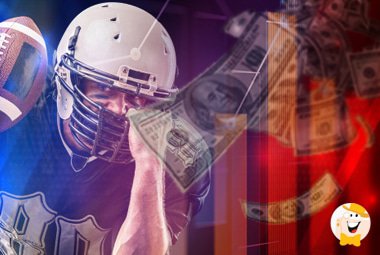 The Vaccine Effect and Beyond
Naturally, setting federal guidelines as legalized sportsbetting continues to spread across the country is somewhat expected, particularly as economic stakes get higher by each year. As the state regulations increasingly embrace a liberal viewpoint, there's more push to discuss the national legislation.
Thus, it's not entirely inconceivable to see the SWMIA coming into effect at some point in time.
Still, for that one to become even a possibility, we'll have to wait until January 5, 2021, when two Senate runoffs will occur in Georgia. Only if Dems win in both races can they expect to control the majority, which is why the Senate race matters from a gambling perspective.
So…
While regulatory affairs in the United States did suffer inevitable pushback in 2020, at least on paper, the gambling giant is, in effect, sleepless.
That said, events and outcomes which made this year so unique will, one way or the other, in the end, revolve around the pandemic.
For instance, the iGaming vertical saw a significant rise in revenues throughout the year.
Not only did online gambling remained largely financially unscathed, but the major online poker and gaming companies publically listed saw their shares riveting as investors flocked.
However, once Pfizer announced their Covid-19 vaccine findings, interest has taken a dip. Shares tumbled in a volatile way, wiping out hundreds of millions of dollars from the value of leading online operators in a matter of days. Flutter, GVC, and Gamesys are among those who took the most significant hit.
Simultaneously, stocks of land-based casinos surged, as Pfizer's announcement delivered a sliver of recovery. Hopefully, we will get there eventually, although these developments may also play a role in the potential adaptation of existing gambling regulations in America.
On the whole…
Perhaps the most evident indicator of legislative activities in the United States in 2020 is how gambling regulations have increasingly become driven by political and economic issues.
And that might be an excellent outcome.
Only we embrace the well-regulated gaming industry as an equal, albeit inimitable representation of society — on par with, say, nanotechnology or artificial intelligence — we can strive to improve it meaningfully.
Only then can we fully deliver…
…a more fair-play oriented operators' environment, increase players' responsibility, and raise overall fun levels in conjunction with potential financial gains governed by skills and luck — which is what gambling is all about.
Considering the emerging popularity of gambling in the 21st century, we probably won't be able to distinguish it from politics and economics anymore — and that's the way it has always been and the way it should be.
" As the state regulations increasingly embrace a liberal viewpoint, there's more push to discuss the national legislation."
Back to articles