Back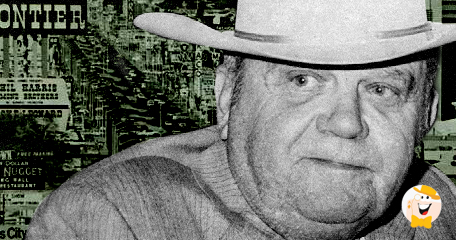 Happy New Year and welcome to 2018.
This morning at 6 a.m. I am packing for a mini-vacation to Las Vegas, NV. It will last only four days, but I am looking forward to it. Especially those Las Vegas nights. They can be powerful, colorful and even life-changing.
As I write this, I can see in my mind's eye Bennie and his friend Johnny Moss. They are probably sitting on a pink-edged cloud, surrounded by angels who are still wondering what to make of them. And they are observing things happening on earth.
Bennie is frowning. Legalization of marijuana in HIS city and state? What's going to happen to the sale of good whiskey and vodka? Where have all the drinkers gone? I'd better have Teddy look into this?
The problem, of course, is that Teddy Binion, like Bennie, Moss and so many others, belongs to the ages. The Las Vegas they helped build is changing and the changes are going fast.
The number of new casinos since Bennie's death has increased. No longer does the press talk about a casino complex costing so many millions of dollars. Now they talk billions.
Even Bennie's statue is missing. Last time I was in Glitter Gulch I looked for the bronze statue of a smiling Bennie riding a wild-eyed galloping horse and couldn't find it. Bennie probably wouldn't have been too disappointed -- he wasn't that crazy about personal publicity -- but I was.
For many years, Bennie Binion was Las Vegas. In my book, he still is, the dreaming enterprising generous casino owner who did so many things to benefit his customers.
He gave them good food, the best in Las Vegas. Good gambling that was fair. Slot machines that were loose and often yielded their treasures to persistent grim-faced grandmothers and retirees who stayed for just one more pull of the handle.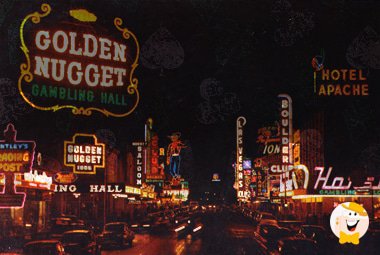 I am looking forward to seeing the new Las Vegas.
Willie Nelson is in his 80s, but he is still putting on concerts and pulling people in by the thousands. He was always high on marijuana. Said it saved his life after he gave up drinking booze and replaced it with a plant that gave him euphoria and creative ideas that helped his good songs get even better. I would love to attend another concert by Willie in Glitter Gulch. Maybe then he could give me that interview he promised so many years ago.
I don't know if Willie is a gambler, but I suspect he would be at home shooting dice or going down for double on a blackjack hand. I also think he might play a few hands of poker just to test his luck.
About these new billion-dollar casinos, I sometimes find myself wondering where they find the space to build them. Paolo Soleri, the famed Italian architect who wanted to create a mile-high city called Arcosanti near Prescott, AZ., had the right idea. He knew prime real estate space was dwindling. No longer would the architects of the future think horizontal, they would have to plan vertical. That is the future, Soleri reasoned, and the future is now with us.
I will let all my readers know how Las Vegas treats me. I love you. Keep writing and keep winning.
"I am packing for a mini-vacation to Las Vegas, NV."
Back to articles