Back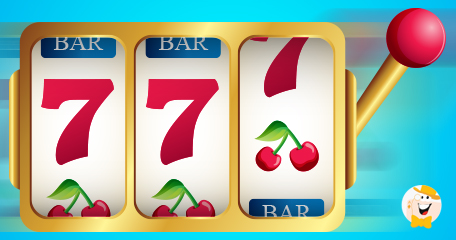 I heard about Big Bertha long before I saw the biggest slot machine in Las Vegas. One of my friends at the Phoenix Press Club, knowing about my passion for visiting Las Vegas, told me about the machine and suggested I try it out the next time I visited Glitter Gulch.
'It's really big,' he said. 'Taller than you are. You get two pulls of the handle for a dollar and it pays off pretty good.'
The following Friday, I drove to Las Vegas and began searching for Big Bertha. I discovered there were a couple of Big Berthas in the town -- one at Circus Circus, another at the Landmark, and who knows how many more?
I swung by the Circus Circus Casino, watched the acrobats and other performers in action, and then looked for Big Bertha. Sure enough, there it was -- an eight-foot tall slot machine with a huge handle standing in a prominent section of the casino. Someone else was playing it, so I just stood on the sidelines and watched.
He played the machine for more than an hour. By lining up three pink elephants, you won the top prize. Other prizes came from lining up three monkeys. The player didn't win much money, but I did notice he managed to stay even while shooting for the bigger cash prizes. When he finally collected his winnings and left the casino, I walked over to the machine, dropped a $20 bill in it, and started playing.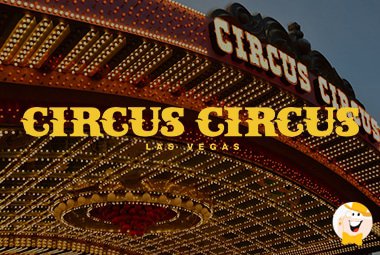 I went up and down like a yo yo. I had won about $60 when I pulled the handle and watched as three monkeys -- hear no evil, see no evil, speak no evil -- lined up. I had just won $500.
That was the best I could do on Big Bertha and I left Circus Circus and found a good poker room on the Strip. But that wasn't all I heard about the biggest slot machine in the city that never sleeps.
George Jones and Tammy Wynette was the country western music's number one couple. They were remarkably candid about writing love songs about their tempestuous relationship --- million-sellers like 'Stand By Your Man,' 'He Stopped Loving Her Today,' and many more sad tunes that tugged at the heart strings.
The couple made their debut in Las Vegas at the Landmark Hotel on May 5, 1971. Jones failed to show on opening night -- he had disappeared into a nearby casino and began drinking -- so Tammy, a slim blond with a big voice and a big smile, carried the show on her own. It also happened to be her birthday.
The crowd adored her and gave her a standing ovation. When the show was over, Tammy, who loved the slots, wandered through the casino with her entourage and found herself standing in front of Big Bertha. She was impressed with the size of the machine and decided to play it.
She played Big Bertha for days without much luck. Night after night, she fed money into the machine and the winning symbols failed to line up. After about four days, Tammy gave the handle one final pool, watched a loser in disgust, and told the others, 'That's it. I am through with this machine.'
She said, 'Let's go shopping. I want to buy me a petticoat.' She began walking away from Big Bertha. A Hispanic woman in her 60s said timidly, 'Senorita, are you finished playing the machine?'
Tammy declared, 'I sure am, honey, you go right to it.'
They watched as she placed a dollar into the machine. On the second pull, three pink elephants lined up and she hit it for $8,000. She was ecstatic.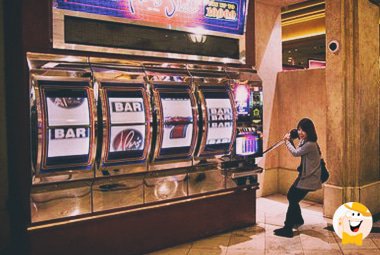 Tammy was livid.
She was glad the Mexican woman had won the money, but she kept cussing herself out for stopping so close to the goal line. She bought the petticoat, which her friends promptly nicknamed 'Tammy's $8,000 petticoat.' And in the future, each time she passed the machine, she would give it a wide berth and say, 'I HATE that thing.'
Years later I had a chance to interview George Jones in Phoenix, AZ. He appeared at Mr. Lucky's, the city's biggest country western night club. Jones was very personable. At the end of the interview, I asked him about his relationship with Tammy.
He was silent for a long moment. Then he smiled as tears streamed down his face. In a soft husky voice filled with emotion, he said, 'After we met every song I ever wrote, I wrote for that woman.'
Have a lucky day. Let the games begin.
"By lining up three pink elephants, you won the top prize."
Back to articles