Back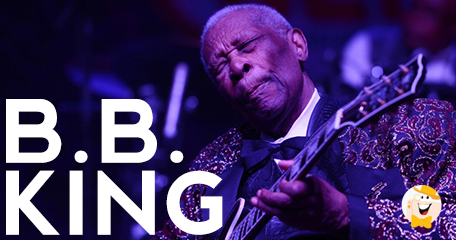 In the early 1980s, I worked as a reporter for the Phoenix Gazette in Phoenix, AZ. I also was Arizona Correspondent for People Magazine, a position that gave me access to many celebrities that it was my pleasure to interview over the years.
Buster Bonoff was a promoter who owned the Star Theater in Phoenix. I gave him a lot of good publicity in the Gazette as well as in magazines and he and I became good friends. One day he called me at the newspaper.
'What are you doing Friday night?," he said.
"Nothing that I know of. What's on the program?"
'How would you like to meet and interview B.B. King?"
Of course I accepted Buster's invitation. B.B. King was the father of the blues and I knew he would make a good story.
I showed up at the theater at 6:30 p.m. and for the next hour and a half B.B. and I talked. He was a gracious interviewee and he answered all of my questions in a warm and friendly manner. He also gave me a gold ticket which entitled me to sit in the first two rows next to the stage.
The night was full of adventure and incredible entertainment. It started with B.B. King's 10-piece band warming up the packed house playing one blues song after another. Then an attractive female singer came on stage. She sang bawdy songs with double meanings that had the crowd rolling in their seats.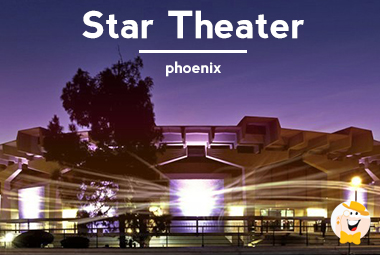 Just before B.B. came on stage to perform, he motioned to me from the curtain.
'Hey, reporter,' he said. 'I like you. Do you know of any after-hours joinbs in this town? Maybe a place where I could do a little gambling. I want to take the singer out after the show."
I hesitated. 'Well, B.B., sure, I know an after hours place. But it's in a rough part of town."
He laughed. "Boy, you never been to New Orleans, have you? I grew up in a bad part of town. Let's go."
B.B. did a masterful job of performing all his top blues numbers, including 'The Thrill Is Gone.' When the show ended, he picked me up in front of the theater in his chauffeur-driven limousine and we headed for 4th Street and Monroe.
An eye looked at me through the peephole. I knew that was Louie, the body guard and bouncer.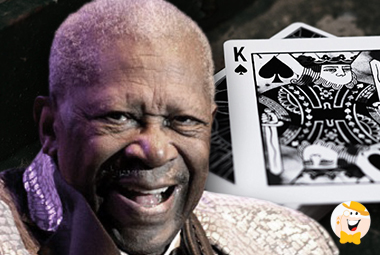 'Who you got there with you, Geno?" he said.
"A friend of mine. B.B. King."
Louie swung the door open. He smiled as he shook B.B.'s hand and ushered all of us into the place.
We stayed there half the night. B.B. shot dice, won over $6,000, and danced with the singer. The sun was peeping over Camelback Mountain when we left the place.
B.B. King passed away last year after a lifetime of being on the road and playing the blues.
He grew up the son of a poor sharecropper in a Mississippi delta. He picked cotton as a child and drove a tractor on the owner's farm when he was 16.
He taught himself to play a guitar and sang gospel music in a black church before he began strumming the blues.
By his own admission, he was addicted to two things -- women and gambling. He also admitted fathering 15 children to 15 different women, something that did not make him proud.
King loved to gamble so much that he moved to Las Vegas in the 1970s so he would be close to a casino. When he was home, he was a regular at the casinos on The Strip, shooting dice, playing poker and betting the horses.
But he was on the road over 200 days a year doing blues concerts in various parts of the country. His band and his singer traveled with him in a custom-built air conditioned bus. B.B. was the original blues highway gambler.
His one constant compnion was his guitar. He actually rescued his guitar from a burning building once after two men got into a fight over a girl named Lucille and started a fire. B.B. risked his life to grab the guitar and immediately christened it Lucille after the girl.
B.B. worked with many legendary musicians including Howling Wolf, Muddy Waters and Eric Clapton. He was named one of the world's best guitarists, ranking third on the list, but he pooh-poohed the honor, telling critics he wasn't really that good.
All I know is this: when B.B. King played, you knew what the real blues was all about.
"B.B. was the original blues highway gambler."
Back to articles