Back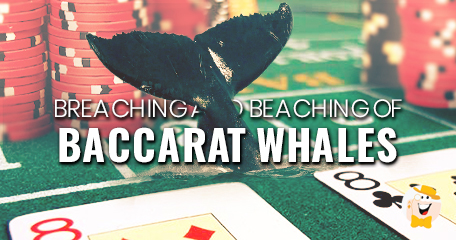 Whenever these people play in Las Vegas or Atlantic City, there is but one rule: the game itself. All other conventions are non-compulsory, waivable, always opulent, eccentric, occasionally uncivil, and by default — all inclusive. High-limit, invitation-only casino pits secured by biometric technology provide for an extravagant abundance of everything.
Main protagonists?
Baccarat high-rollers!
Dealers are in tuxedos or haute couture dresses. Gauguins or Rembrandts hang from mahogany walls of the room lit by classical sconces and warm-white LED bulbs. Crystal flutes are filled with Krug or Dom Pérignon; Dalmore, Rémy Martin, Lafite Rothschild, Belvedere, and anything in between, stocked in the bar. Iranian Almas caviar, Da Hong Pao tea, Michelin 3-star food dishes are served with silver spoons, Cohibas and Montecristos at hand in humidors.
Private lounge vibrates in tune with a rapid baccarat pace. High denomination chips clack mildly across the green baize. Elegant hand of dealer draws cards from a shoe in a ritual manner. Swarovski crystals patter around the neck and wrist of a short-haired, tall, exquisite girl sitting next to the patron. She doesn't play, at least not baccarat. Muted sensations of the entourage — close friends, bodyguards, associates, assistants — depict a revolving, seductive contest of haphazard happenings.
The apex predator, the only player at the only oval table, is calm, loose, confident. Not only of his nearly inexhaustible bankroll…
…but of the overall outcome too, regardless of hours on the losing streak. Mentally assessing superstitious scents of his luck — like Belgian Malinois sniffs the IED in the sand — as they mix with her Black Opium fragrance, he fades $100k chip on banker.
Ladderman, the game Dobermann, is observant and alert, though for no particular reason. These players seldom exercise grievances and play fair.
Dealer burns top cards and puts two down. No La Grande or La Petite. The patron calls carte. Banker stands at six, player at seven. Caller announces yet another win for casino.
He smiles and takes a sip of Krug. Like it matters.
Tip of her middle finger fondles slowly around his Patek Phillipe. "Claire should join us again tonight," he whispers in her ear fading new chip, same denomination, on banker.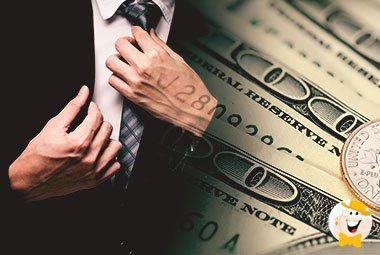 Pulsating Veins… of Revenue
This is not a screenplay preview of the new James Bond movie, but the lavish baccarat high-rollers' reality. While extravaganza may differ pending gamblers' preferences, the luxurious, red carpet showering of their egos by casinos does not. Nor does it ever run out dry.
Best penthouses, 24-hour butler service, personal chefs, exclusive dining with casino owner, expensive gifts (BMWs included), free show and concert tickets with the premium seating arms away from Beyoncé, limo rides, personal chauffeur, US visas, private jet for transoceanic back-to-back flights, royal status for entourage, reclusive rock star to provide for personal guitar lectures to the niece, instant credit lines of $1-5 million extendable up to $20-50 million, rebates of one million for every five they lose, no one to play at the same table...
The limits of seemingly endless indulgences are never set for good.
Neither are the boundaries of their outrageous behavior and odd idiosyncrasies casinos are willing to put up with.
If one wants a refrigerator full of bananas just to squeeze and throw away while he gambles, GE is brought in. If he urinates against the wall, or throws chairs — so be it, someone will clean up the mess. Please, do as you please.
Reasons for unlimited and unhindered treatment of baccarat high-rollers are understandable.
First off, baccarat is the single most profitable game for casinos measured by a number of playing units (one table can accommodate up to 14 units, e.g. players).
According to the 2017 Nevada Gaming Win Report by the Center for Gaming Research at the University of Nevada in Las Vegas, an annual handle on 327 baccarat units on the Strip is $8.7 billion, generating $7.6 billion in revenue.
Blackjack numbers, same period? Close to $5.4 billion in revenues on 1,280 units.
Of all the games on the Strip, only slot machines give more to casinos than baccarat -$36.8 billion, but the revenue is made on 38,743 units.
There is also a catch here.
All baccarat revenues are made by less than 1% of players visiting casinos with the game.
This highly selective group of high-rollers consists of 200-300 extraordinary wealthy individuals from around the world, maybe even less.
Around 50-80 of them are billionaires, the whales enjoying the grandiose treatment. Also, extremely generous (they play big and tip big) and notoriously publicity-shy.
The second level of high-rollers, known as diamond cards, constitutes for the remainder of the group. They include celebrities, sports stars, and entertainment industry folks that spend less, are not so shy at all, and gamble recreationally, not even close to whales. Casinos do not extend them top-tier status, but they're always welcomed with class and style since they provide for good PR.
So…
Up to eighty whales inject majority of $7.6 billion dollars in baccarat revenue on the Strip.
Mister, for that amount of money you can do pretty much whatever, whenever, wherever you want, and you can get away with anything short of murder.
But why these ultra-rich people play baccarat in the first place, instead of, say, roulette?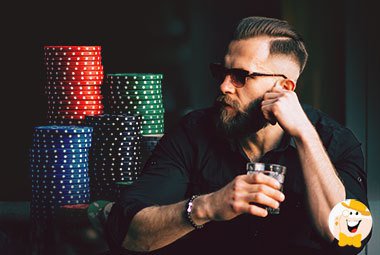 All Men are Created Equal. Except Me.
Because it's a very simple game based one hundred percent on luck, with no skills or strategies involved.
Players don't play against each other or dealer. They bet on two possible outcomes of the eight-deck shoe with almost even odds. All players' moves are predetermined by baccarat rules.
They just make the choice. Everything else is a chance.
Baccarat is also a very, very fast game allowing for 40-55 games to be played in an hour. Streaks can plummet and soar like a blitzkrieg. Akio Kashiwagi, one of the legends of the game, once played 5,056 hands in 70 hours.
Finally, baccarat has a very low house edge — 1% to 1.2% — except for the rare tie, when it goes up to 14.35%.
To billionaires that seek alluring fun in the form of intellectually non-demanding, no-expertise-needed pastime on par with their glamorous lives, this is an ideal game. If they're gamblers at that, baccarat also provides for veritable opportunity to really feel pulsating sensations of their special status, on depths available only to whales.
Oh boy, do they pulsate. Not with blood cells rushing to, well, heads, but with infinite connections to fate.
See…
…in baccarat, all possibilities are set at the moment cards are shuffled and burn. To high-rollers, it means that wins and losses are written in the stars above. They interpret the outcome as a question of destiny. If whales are to win, it's because they are meant to. For they are different.
This notion of distinct superiority is what defines mega-rich baccarat high-rollers. Deep down, they consider themselves as the chosen ones.
For whales, luck is given, it belongs to them, it's theirs to harvest. When exactly, sooner or later — irrelevant. The eventuality of their supremacy is granted by powers far beyond ourselves. When cards, immune to such expectations, deny them their status, it's only temporary. Whales are to endure until what's theirs and theirs only returns to yield again. It's what the huge bankrolls are for.
("What's there not to understand," apex predator thinks for himself, meanwhile enjoying a sudden winning streak, observing his exquisite girlfriend as she chats — you call that chat? — with Claire.)
It's not like the whales think the Earth rotates around them, or that the Universe revolves around their planet. No, nothing like that. In their own minds…
…baccarat high-rollers are the Universe.
The steps they undertake to verify this are as incomprehensible as the outer space is.
Harry Kakavas lost $2.3 million in 28 minutes; Kerry Packer lost $13.6 million in 72 hours. The former than lost $164 million in five hours, building up his overall baccarat losses to $1.5 billion in 14 months. (Editor's note: it's not a typo, it's a 'b'.)
Same goes for the wins.
Kashiwagi took $6 million from the Trump Taj Mahal casino in Atlantic City. A number of Asian players took away $55 million from the Crown Casino in Melbourne over the course of several months in the '90s. To date, the largest single win in baccarat is $12.9 million.
On a side note — our beloved hero, John McClane, that so many tried to put away on countless Die Hard occasions, once snagged $500k playing baccarat in Atlantic City. Yippee-ki-yay.
Zero or Nothing… Or Everything
Make no mistake, whales know exactly what they're doing when choosing baccarat. For it is the biggest casino game in the world by the amount of wins, measured per number of playing units.
2017 Nevada Gaming Win Report shows baccarat win amount on the Strip is $1.1 billion — $3.36 million per unit. Blackjack amounts for little more than $700k per unit, slots for $83k per unit.
However…
…as much as high-rollers are attracted to this high-volatility game and its offerings, professional gamblers wouldn't come near the baccarat table for all the money in the world.
Why?
Because other games involve skill and at least give something the player can influence his luck with.
Most professionals count on probabilities of change. They study game patterns, analyze other players, scrutinize casino practices, strive to suspend luck, break the losing and extend their winning streaks by intellect and knowledge.
No such thing in baccarat!
No one can predict when a hot or cold streak will occur, nor for how long will it last. It's all up to luck.
David Sklansky, a high-stakes poker player, gambling analyst, and writer of Gambling for Living (co-authored with Mason Malmuth) discusses in his book a number of games considered to be beatable. Baccarat is elaborated in a chapter entitled "(Usually) Unbeatable Games".
For baccarat high-rollers, though, it's not about beating. It's about who's the one.
A whale does not go around the oceans telling other mammals he's the biggest badass in the water. Everybody in the submerged world knows that.
("Just as they know it this world, too," apex predator reflects as he readies to enjoy a jacuzzi at casino's top floor penthouse later that evening. No, you don't get to know what happens next.)
To other professional gamblers, this may appear to be counterintuitive as a story about when do men wash their hands on the trip to the restroom.
Convention preaches that a man should wash hands after he urinates. But if a man is clean — which is to say that he showers at least twice a day, and wears new and clean underwear daily — an argument can be made that the logic is not sufficient enough. A man should also wash hands before, for they are at least somewhat unclean from whatever he's been touching before. And, if a man is indeed clean, washing hands before is as equally important, maybe even more, as doing it after.
Baccarat high-rollers go after this 'before' much more than 'after' which is far removed from the culture of critical thinking that Western professional gamblers epitomize.
For whales, this is about mastering the mystery of luck.
To no surprise, eighty percent of all baccarat high-rollers in the world come from China and Asia.
In fact:
The game is so widespread on the Far East that baccarat accounts for 88% of $33.2 billion Macau's casinos' revenues in 2017. Demographic studies show that average gambler hails from China's most economically developed cities — Shanghai, Beijing, Guangzhou, and Shenzhen.
Desmond Lam, associate professor at the University of Macau, in his Observation Study of Chinese Baccarat Players helps us dissect mental, cultural, and beliefs system:
Chinese believe that success depends on five factors (ranked according to the level of importance): fate, luck, Fengshui, accumulation of good deeds, and knowledge;
They show a lack of concern for uncertainty, using intuition extensively when making decisions;
The result is a high illusion of control as they take extremely high betting risks.
Game of choice? Baccarat, the game with the highest perceived probability of winning and characteristics that fit the mindset bill completely.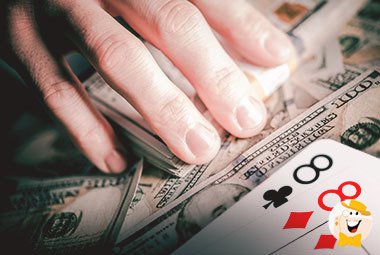 Unavoidable Beaching
Enjoying in 9.2% average growth of China economy in the 21st century that produced 476 billionaires so far — compared to 585 in the U.S. — Asian high-rollers regularly bet $100-300k per hand, as their western counterparts do. One lost $500k on the single dealing in Singapore.
The result?
In 2018, VIP baccarat comprised for 54.3% of gross gaming revenue (GGR) of Macau, growing 3.6% from the last year. Mass baccarat revenues were up 21.5%.
Las Vegas, on the other hand, experienced unpredictable baccarat year on par with game volatility. Regardless, the game remains to be revenue driver on the Strip with a strong bounce back in the last two months of 2018.
Only in November, the wagering on baccarat was up from 24.3% to $804.4 million. To put this into perspective, in the same month sports gamblers wagered $581.1 million making it a single-month record for the state of Nevada.
This also explains why Las Vegas casinos are ready to send a private plane on a 14,000 miles free-of-charge round trip to Hong Kong just to lure the international baccarat whales in.
Fueled by seemingly limitless bankrolls, multi-billion businesses to run, beliefs and illusions of personal uniqueness, sumptuous and sybaritic lifestyles, boundless indulgences that casinos inject them with, and the real possibility to earn enormous sums of gambling money — a humongous realm to handle, regardless of one's capacities or exclusivity — baccarat whales are rare, exotic, and obscure mishmash.
In oceans, whales gambol unrestrained, often breaching playfully out of the water, and occasionally strand themselves on land. Known as beaching, stranding is (almost) always a terminal event for the whale that dies either of dehydration, or collapsing under its own weight or drowning when high tide covers its blowhole.
In baccarat…
…whales gamble unrestricted, leniently breaching any conceivable limit until they strand themselves at the casino. Known as insolvency, it is often the terminal event for the whale that dies deprived of money, either collapsing under the weight of its own ego or drowning when debts overwhelm his lifelines.
The ending of high-roller that used to play 70 hands per hour provides for a fitting testimonial.
Once Akio Kashiwagi won $6 million on baccarat at Taj Mahal in 1990, Donald Trump, determined to get his money back, immediately courted him to make a return visit to Atlantic City. Suggesting 'freeze out' deal that would see Kashiwagi bring $12 million to the table and play until he had either double it or lost everything, Trump's trump card was time.
Having consulted the Rand Corporation — a government affiliate and think tank modeling nuclear war with the Soviet Union — on mathematical probabilities to compensate for low house edge on baccarat, Trump was advised to keep the game going as long as possible if he's to win. Hence, the 'freeze out' deal.
Kashiwagi accepted.
Six days later Trump was up $10 million. The game was called off at that moment by Trump, creating a flurry of controversies to this day.
The whale that almost brought down Donald Trump has eventually been stranded.
Two years later Kashiwagi was murdered, stabbed 150 times with a samurai katana, with over $9 million in debts to casinos in Atlantic City and Las Vegas.
("What, like you never had your circuit breaker blown? Guy was unlucky, not the original one anyway. Would never happen to me. If nothing else, for the .45 I pack always," apex predator comments as he enjoys in Kopi Luwak coffee the next morning. Relax, girls are out shopping.)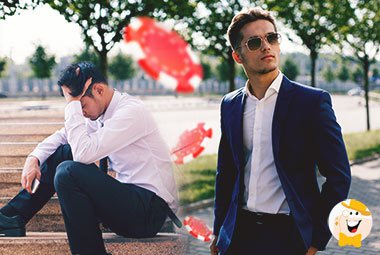 Eventual Princes and Paupers
The proclivity of high-rollers to play on the East Coast slowly gave way to Las Vegas and Macau in the last decade.
Nowadays, there are five classic baccarat tables in Atlantic City — four at Caesars and one at Borgata. Thirty-nine casinos at Las Vegas Strip host approximately 284 tables. Actually, all Strip casinos spread baccarat except for The Linq and Stratosphere.
Why aren't there more tables for such an obvious revenue generator as baccarat? Too volatile for casinos!
Donald Trump writes in The Art of Comeback that during first Kashiwagi encounter he grew very alarmed by the baccarat's narrow house edge while high-roller was "beating the hell out of us… as I was merely sitting on the sidelines watching as one of the best gamblers in the world played against me for $250,000 per hand, seventy times an hour".
As John O'Donnell, the casino's chief operating officer at the time, writes in his memoir, once Kashiwagi took off with $6 million, Trump was furious.
However, those "handful of casinos that host the game" in Las Vegas — 23.4% of all casinos in Clark County, Nevada — know too well how it always ends. Annual revenue reports tell us, the observers, the story.
Which is why casinos' excessive and endless indulgences for baccarat high-rollers never run out dry, nor are their outrageous behaviors judged harshly.
("Dude, it really doesn't matter. I am willing to risk what I can have for what I can afford. I'm not into this for money itself. It's the fucking power of being chosen and rewarded by the Fortuna that drives me. It's about domination and submission you couldn't understand anyhow, but you will once you earn your first billion," apex predator tells us while he observes his young, short-haired girlfriend trying on a new evening dress, as we close down on our imaginary interview. Please stop asking about Claire.)
In a way…
…the story of baccarat high-rollers is about princes and paupers. Uncanny resemblance to each other, almost identical, they mutually intersect in the personality of a whale.
Apex predator paraphrases Dan Gilroy. Paupers are "ready to risk what they can't afford for what they can't have". Princes are ready to risk what they can have for what they can afford. Until that is, they become paupers.
Will they? Who knows?
Baccarat is unforgiving. Yes, it's lavish, opulent, mesmerizing, highly opportunistic, luxurious, fast. All of us want some of that. But baccarat can also take shape of Krav Maga fight making both Jason Bourne and Desh taking notes on new moves.
High-rollers, whales, they are princes. Sometimes they end up as paupers, other times as kings. Their mindset, lifestyle, and choices are for them only. Apex predator was right — we cannot understand it fully. For now.
But baccarat is not what makes us the chosen ones. It's the knowledge of our potentials — the only unlimited bankroll we have — that does so. To realize them fully, we are first to limit our belief in chances. Luck doesn't visit us just because of fate or destiny, but for the hard, thorough, dedicated work and good deeds that come from our responsibility. Particularly in gambling.
And that is written in the stars above the human race.
Now we're off to wash our hands. Both before and after.
"Baccarat is unforgiving."
Back to articles