Back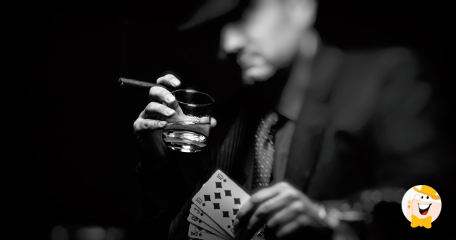 Las Vegas is a different kind of town.
Let me change that statement slightly. It used to be a different kind of town when Bugsy Siegel ran it, Meyer Lansky and the other so-called organized crime figures ran the casinos.
Today Las Vegas, even with its billion dollar casino resorts, just doesn't generate the excitement of the old days. It is losing its appeal to the general public and gambling revenues are off. Casinos, particularly poker rooms, are shutting down. Investors are beginning to panic. What is happening to their make-believe world that was once so popular to the world at large?
Relax. Sit back in your chairs. I will tell you what the problem is and how to fix it.
Las Vegas needs to bring back the feeling of excitement that permeated the city when the mobsters ran the town.
Today the city that never sleeps is controlled by corporate executives who control the shows, perks, room rates, the price of food and cocktails with an iron fist.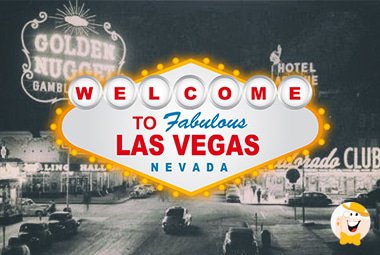 Now I clearly remember my early years in Las Vegas. Picture this. You are driving along a two-lane highway (or four-lane) through Kingman, AZ., through Wikieup, across Hoover Dam, through Henderson, NV. and there the city unfolds in front of you -- Las Vegas.
Everywhere you look, you see signs offering you something for nothing or next to nothing. Hotel rooms are offered for $9.95...$11...or $14.95.
Giant neon signs offer steak and lobster dinners for $3.95 or shrimp cocktails for .25 cents. Or you can have a prime rib dinner for $1.99 at a casino restaurant. Never mind that you need to eat it after midnight. It's there and it's available
A casino will offer free gasoline to get you back to Phoenix, Tucson, Albuquerque or wherever you originated from. All you need to do to qualify for the gift is to give them a little action.
Then there were the free lounge shows. These were not just pick-up bands. They were name acts. The Four Freshmen. The Four Lads. Jimmy Sacca and the Hilltoppers. Or some other group or individual who had a gold record. They were all there, yours for the taking and you hadn't even gotten out of your car yet.
To the mobsters, these were loss leaders. They were willing to cover the cost of the free shows, the next to free food, the low-cost hotel rooms and the other perks in return for your willingness to gamble.
Today all those perks are gone.
Today the Las Vegas corporate executives insist on making a profit and sometimes even gouging the public on every facet of a casino from food to drinks to rooms. And by taking this attitude, they are basically cutting their own throats.
Las Vegas casinos can bring back the customers by reverting to the same techniques the mob used to lure the public to the desert oasis.
Bring back the low-cost rooms, the midnight steak and lobster dinners for under $3.99.
Start hiring talented performers to put on free lounge shows. Let people enjoy themselves before they go to the tables, the slot machines or the spinning wheels.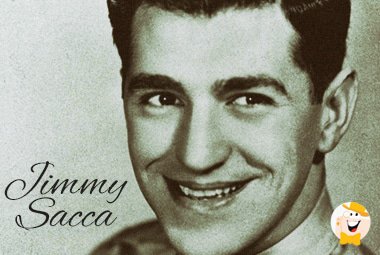 Gas is selling for $2.59 a gallon? Play at our casino for four hours and we will give you a voucher to fill your tank for $1 per gallon. We'll cover the rest of the cost.
If the management of the Las Vegas casinos doesn't follow such a strategic plan or something similar to it, more of those billion dollar casinos will find themselves in the red and trying to figure out how to pay their bills.
Las Vegas needs to make itself exciting again. And there is an old saying that it takes money to make money.
I can tell you for a fact that in the old days when I was driving on that long lonely highway from Phoenix to Glitter Gulch, I could barely contain my excitement. As I rolled into town and turned onto Las Vegas Boulevard, I would smile at the inviting signs luring me to decadence and excitement. Where would I spend the night? What would I eat? What mysterious, beautiful female would become my companion for the evening and the endless desert night?
Bring back the lost leaders, Las Vegas. And start winning again.
"Today all those perks are gone."
Back to articles