Back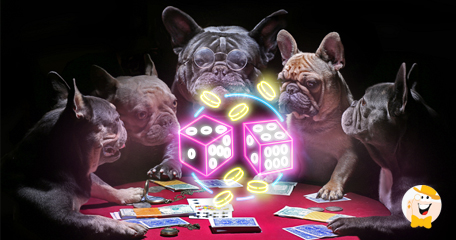 Our beloved furry four-legged companions have been with us anywhere between 15,000 and 35,000 years, depending on the source: some scientists suggest wolves initially scavenged human camps for food and started to travel with nomads, while others believe they followed our ancestors on the trail during the hunt for game, feeding on the scraps left as a surplus.
In doing so, the natural domestication began, requiring six to eight generations to tame wolves, change their physical features — without a need to hunt, their skeleton grew smaller and jaws shortened — and convert them to pets fond of people, home life, and tasks it involves. As dog-wolves became isolated from their original species, they started to inbreed and develop genetic peculiarities by each generation.
Fossils found in early hunting camps in China — the cradle of gambling, also accredited as one of the areas modern-day domesticated dogs originated from — indicate they were usually fed meat but when they weren't getting as much as needed people would give them millet, which shows the early dogs were highly valued, employed in various roles: from hunting to guarding the sites.
Ever since, bonds between us and our best friends kept growing wider, deeper, stronger, and bigger.
The interesting conclusion emerges, at least for iGaming devotees and land-based casinos aficionados: both dogs and games of luck and skill originated in the same country. (Them Chinese! They gave us the first pastime ever, then the first paper cards, and our canine friends!)
Wondering about connections between dogs and gambling, we found quite a few.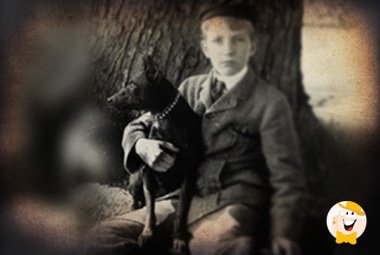 My Name is Your Inclination
To envision canines observing humans playing for money is not the far-fetched premise, after all. Spending so much time with us, as gambling spread around the world, dogs must have been in for a surprise to realize all of a sudden their owners became so distracted.
"Woof-woof! What is my hooman so preoccupied with? Give food, hungry! These rectangular objects in his hand — sniff, sniff — me eat them? Pretend meat! Yikes, paper!"
But, dogs indeed got a grip on our fascination with gambling — tilting heads again and again — once people began to name them after games and casino paraphernalia! (Imagine yourself as a young stud named Hairpin and you get the picture.)
The most famous dog name is probably Bingo, which even has its books and also stars in TV shows such as Puppy Dog Pals (Bingo Elphaba Rescule) and Barney and Friends.
Theodore Roosevelt, the 26th POTUS, named his Manchester terrier — Blackjack! Canine even got to live in the White House, as the first-ever dog family held inside, and ended up in The Presidential Pet Museum.
Other popular dog male names inspired by gambling or games are quite telling: Pai Gow (working well for a spotted dog), Baccarat, Cage, Chip, Croupier, Deuce (rolling a two in dice), Fish (the player who loses most money at the card table), Hammer (playing the same slot machine for a long period of time), Keno, Junket (high rollers' package offered by casinos to lure them back in), Ladderman (referee of a baccarat game), Marker (a check written by a player with a credit in the casino), Quads (slang referring to four of a kind), Stud, Toke (a tip given to the dealer), Whale (top-tier level of baccarat high rollers).
Same is with female dog names — Ante, Baby (a race for two-year-old horses), Big Bertha (for a very large dog, based on one of the biggest slots machine ever made), Bookie, Boxcar (two sixes rolled in craps), Carousel, Casino, Exacta (horse bet in which the first two finishers have to be selected in the exact order), Filly (female horse under four years of age), House, Jackpot, Lottery, Pocket (cards dealt face down in poker), Queen, Roulette, Rummy, Shill, Spinner (slang for a winning streak), Trifecta (same as exacta bet, only picking first three finishers), Wager, ZigZag (slang for the line in the multi-line payout slot machines).
While all of these names are reflections of dogs' owners, their playing proclivities and the most preferred games, they are also an interesting testimonial on the overall impact of gambling on our lives.
"Woof-woof! My hooman dropped a small six square faces object on the floor!! Me can play! Swallow? Gulp! Tasty! Why you look at me in dismay?"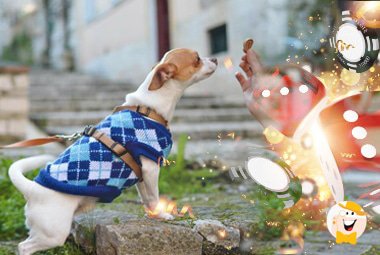 Let Me Teach You Few Tricks
Sharing mutual history and journey, dogs and humans also learned from each other.
Sifting through lessons, it appears a gambler can take a few behavioral tips from its best friend — in return for naming him, say, Kicker (the side card used to break a tie in a poker hand) — and use them in land-based casinos and the iGaming halls.
There are five habits dogs exercise daily, all useful to any type of player.
LOYALTY. Dogs' loyalty is stuff legends are made of; bond created between a dog and owner is perhaps the strongest one in the world, particularly when the former is raised from a pup.
A lot of gamblers play quite a few games or bet on various sports. However…
To be successful in the long-term, a wise gambler should opt for one game and concentrate on improving knowledge and skills by playing it to perfection. Then, there is the research, to find as much information possible, learn history, rules, strategies, best moves, experiences of others, and simply be devoted and know all there is to know about it.
The game itself is irrelevant. The selection should be made having in mind not only the rules, house edge, and probabilities, but also personal preferences and interests.
Once selected, we should stay loyal to our choice just as the dog is loyal to us.
BE RESTED. Dogs spend quite some time sleeping and resting, sometimes close to 10 or more hours per day. They do it without hesitation or preparation and seem to know exactly what their bodies and minds need.
As is the case with any activity in our contemporary life, it is of paramount importance to be well refreshed to make sound decisions, particularly while gambling.
To think clearly and be prepared to spend sometimes even hours at the table or in front of the screen making hundreds (if not thousands) of good decisions — with each one potentially costing us a lot of money — requires fresh body and mind.
As a consequence, the ability to think better, sharper and to make sounder decisions improve exponentially.
This is a well-known fact in business, professional sports, military, medicine, or any other important activity. It should also be in gambling.
EXCITEMENT. A very few things can be compared to the excitement of a dog when we come home! It doesn't matter whether we've been away for half an hour or a few weeks, the dog's excitement goes sky-high. It's because we make them feel good and overwhelmed with positive energy.
If we redial the last time we felt excited about anything, we'll probably also remember how good it felt! The excitement also pushed us to go forward and be better!
The very same thing happens in gambling.
Whenever we're excited about playing our game — one we're loyal to, we've chosen properly, one we know every inch of — we tend to fare much better. It doesn't mean we always earn more money, but our performances are simply superior compared to those we do without excitement.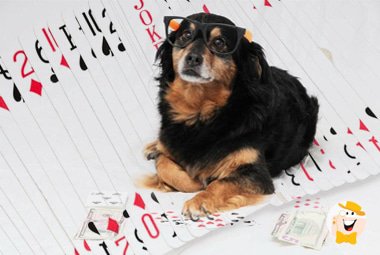 Simple Moves, Good Games, Happy Life
SCHEDULING. Dogs' time is run by their inner clocks. No matter what, they know exactly when it's time to eat or go for a walk. If we're late, they'll let us know. Dogs like routine and stick to it.
For a good reason: the predictability provides for strength to handle unpredictability.
We, on the other hand, tend to keep things flexible, short of fixed responsibilities like our work, errands, kids, and such. As a result, we rarely fully execute our power in maintaining a disciplined schedule which, in turn, enable us to have enough time for what's really important.
Disciplined scheduling gives us more time to do things we love, those we get excited about, and to be well-rested to remain devoted and focused.
Same goes for gambling, particularly in online casinos.
To play better, we should do it on a regular schedule which, in turn, provides for proper preparations, prudent approach, and increased overall responsibility in handling a myriad of unpredictable things happening in any game.
KEEP IT SIMPLE. Dogs are outstanding at keeping things simple: they need food and water, they want to spend time with ones they're loyal to, have fun, and then rest and sleep. That's it. When we look at them, they're perpetually excited and happy.
We are masters in overcomplicating things. We think way too much, often spend energy tracking things not that that important at all, and as a result get fatigued, prone to mistakes.
But, once we start to simplify our lives, we feel reinvigorated.
To keep it all simple and well balanced is the key not only for a happy life but for well-played casino games as well.
It requires determination to learn to gamble properly, to play the right way; the process also preaches to not make it complicated. Small steps, no rush, zero overwhelming diversities, keep it logical — these easy things may take us further while gambling than trying to make the giant leaps.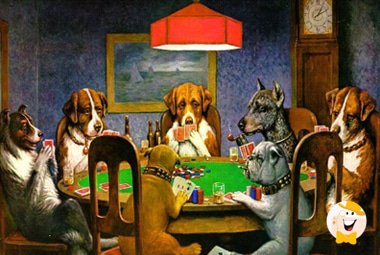 Four-legged Players
It seems we can learn quite a few tricks from our dogs, all of them in the category of how to be content and better, both in life and casinos.
"Woof-woof! See, you hoomans should let me gamble! I am dedicated and loyal and I'll make you a lot of… Sniff, sniff — what a charming Poodle lady at the roulette table! My tail is wagging, my urges wag my tail, see you later guys! Woof-woof, hey you gorgeous!"
Indeed, the idea of canines playing games has been on our minds for quite some time. Since 1894, to be precise…
When Cassius Marcellus Coolidge (1844-1934), an American artist, created eighteen oil paintings depicting dogs enjoying table games.
Collectively known as Dogs Playing Poker, they have been reproduced on posters, calendars, and prints; the first one painted was auctioned for $658,000 at a Sotheby's in 2015.
The most popular of all is A Friend in Need; it depicts huge hounds playing poker with a pair of bulldogs, as one of them slips a card under the table with their toes. (Having four legs does come at handy sometimes!).
Naturally, this inspiration can only take us further into the imaginary world of dogs mapped onto gambling. In other words…
Which breed would fare best in different games at the casino?
Who would be the best table poker player — good luck with reading English Mastiff's face — and would it be the same dog in video poker?
Who could be the luckiest at baccarat table? (Lhasa Apso? American Boxer?)
Is Dachshund better than Dalmatian Dog in craps, or the title belongs to someone else?
Cardigan Welsh Corgi vs. Great Dane in playing slots (the latter might not even use the chair)?
Is Borzoi the ultimate blackjack player or the French bulldog has something to add to this discussion?
So…
As we celebrate the International Dog Day (August 26) — and wag our imaginary tails together with our best friends — tell us what do you think!
How would your best friend handle gambling? Which breed would fare best in games you play?
Also, which dog would be best to work in casino? Who would be the worker of the year when it comes to dealers, cashiers, casino managers, pit bosses, surveillance officers, tellers…?
Regardless of your answers — keep treating your dog in a very special way, and who knows, maybe one day we'll have even casinos for dogs!
"Woof-woof! I'd like to cash in my chips for biscuits! Woof you! Eat! Don't disturb, it's important! Yum. [Burp.] Ups! Why are you hoomans staring at me? Don't you have some comments to make below?"
"maybe one day we'll have even casinos for dogs!"
Back to articles