Back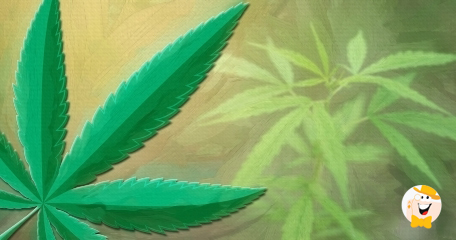 Here is a future scenario that could happen. ESPN is televising the World Series of Poker. They are down to the final table, where all of the finishers will be paid millions of dollars.
The final hand is broadcast. The winner turns over pocket kings to the second place finisher's pocket queens.
When the shouting dies down, the winner is asked how he did it. He responds in honest candor, 'I smoked my favorite brand of marijuana before sitting down at the final table and it helped me negotiate the rough spots.'
Huh?
It's true. Marijuana is legal in Nevada for recreational use and has been since July 1, 2017. And guess what?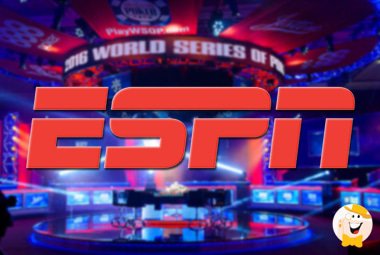 Crime has not gone through the roof. Statistics show crime is down in Las Vegas and across the state.
Rapes and physical violence have not skyrocketed. I guess the mellow effects from smoking the bud are counter-active to that produced by a legal method of getting high -- like drinking alcohol.
The first month after recreational marijuana was legalized, sales skyrocketed to $27 million and they show no signs of slackening. Since marijuana may be the greatest consumer product ever produced, Nevada's tax base is on a sharp improve.
There are many more things that must be done, of course. The federal government needs to change its flawed policies on marijuana and decriminalize it. What are the legislators waiting for? Voters have made their preferences known. Isn't it time the government did something for the citizens who want these ancient laws repealed?
Some years ago I interviewed Willie Nelson in Phoenix, AZ. where he was doing a concert with Waylon Jennings at the Coliseum. During the interview, Willie disclosed he had given up drinking alcohol and switched to marijuana.
'My daughter talked me into it and it saved my life,' he said matter-of-factly. 'It saved my life. I was drinking a couple fifths of tequila a day to prime myself up to do a show and it was killing me.
'My daughter said, 'Daddy, mellow out. Smoke the herb and it will give you a high you'll never forget without the hangovers. Trust me, Daddy. It works.'
Willie followed his daughter's advice. He gave up alcohol, switched to marijuana, and he is still going strong as a performer in his 80s.
No, dear readers, it's about time our elected political leaders did something for the people of this country. Nevada voters legalized marijuana and it's going to change things in a major way.
I learned about the positive effects of this amazing little plant while living and working as a journalist in the Caribbean. In my humble opinion, marijuana, nicknamed 'the Blessed Herb' by the Rastafarians. Who grow and use it on islands like St. Kitts, Jamaica, Nevis, Dominica, St. Maarten, Aruba and Isle de Saints, has been the most abused plant in the history of mankind -- and for the wrong reasons.
More than 70 years ago, a film called 'Reefer Madness' was made. It portrayed marijuana as a drug that drove people, especially blacks, into a killing, raping frame of mind. Politicians and law enforcement officers believed the propaganda and treated users like they were animals. People were jailed, left with felony convictions, and even ostracized by society for smoking the herb.
Like Willie Nelson, Johnny Cash, B.B. King and many others, I have smoked the herb. I did it in the Caribbean with an island girl who grew her own plants and guess what? I never robbed anybody, never committed violence, and never woke up by inches with a hangover.
Let me assure you that it is far superior to alcohol. While marijuana cannot legally be smoked in casinos (most of them have a no smoking policy), plans are afoot to make it easier to consume the plant without breaking the law.
In Las Vegas, many different strains are sold at retail outlets. If you have questions about what to purchase, ask the budtender. He has most of the answers and knows how the plant will affect you. I am planning to re-visit Las Vegas soon and will let you know the results of my trip.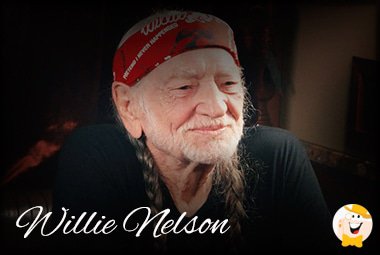 Here are a few of the more popular recreational marijuana outlets in the City that Never Sleeps:
REEF LAS VEGAS STRIP, 3400 Western Ave., 702 475 6520.
REEF NORTH LAS VEGAS, 1366 W. Cheyenne, 702 410 8032.
NULEAF LAS VEGAS STRIP, 430 Eastern Ave., 702 297 5323.
LAS VEGAS RELEAF, 2444 Paradise Rd., 702 209 2400.
INYO FINE CANNABIS DISPENSARY, 2520 S. Maryland Parkway No. 2, 702 707 8888.
ESSENCE CANNABIS DISPENSARY ON THE STRIP, 2707 S. Las Vegas Blvd.
ESSENCE CANNABIS DISPENSARY, 5765 W. Tropicana.
EUPHORIA, 7780 S. Jones Blvd., 702 960 7210.
"Let me assure you that it is far superior to alcohol."
Back to articles