Back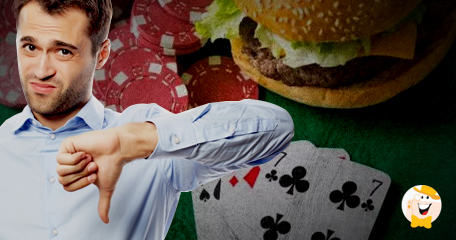 Here is a trivia question that I bet most of you won't be able to answer.
What one thing do most casinos have in common?
If you answered they serve lousy food to their customers, bingo! You hit the jackpot.
I hate to bring this up because I realize I am offending some of my friends in the casino industry. But it is a plain and glaring fact that most casino food is not that great.
If you are a regular casino goer, my remark should not surprise you. It constantly amazes me that casino management seems to concentrate on everything except improving the food they serve their regulars.
I could start almost anywhere, but let's begin with Indigo Sky, an Indian-owned casino in Quapaw, OK. just outside Seneca, OK.
I was playing poker at Indigo Sky the night a major tornado smashed the surrounding countryside and leveled many houses, businesses and a hospital in nearby Joplin, MO. The casino swayed a bit, continuous lightning jagged the sky, and large hailstones pounded on the roof, but the devil winds did their main damage about 15 miles away. For days afterward, I could not look at the sky without feeling fearful.
Indigo Sky went through a couple of managers while personnel tried to solve its food problem. From what I hear, they are still working on solving it.
BestBet Casino in Jacksonville, FL. is another favorite casino of mine that doesn't please its customers with the way it prepares food. Complaints don't do any good.
Downstream Casino near Joplin, MO., on the other hand, serves its clientele a terrific buffet where all of the food items are expertly prepared and pleasing to the palate. There is a reason for this. Downstream hired a chef from the Range Restaurant in Albuquerque, N.M. The Range is one of the best restaurants in America and is known for the great preparation of its food, especially its chili burgers.
Both Talking Stick and Wild Horse Pass Casino near Phoenix, AZ. serve food that is not especially inspiring to my poker-playing friends and me. The Asian food at Talking Stick is okay and Wild Horse Pass serves a passable bean burrito but that's about the only food recommendations I can make with these casinos. Talking Stick also does pretty well with its Blue Coyote Cafe and the Mexican food on the menu. Its sauces and cheese and flatbread make the difference.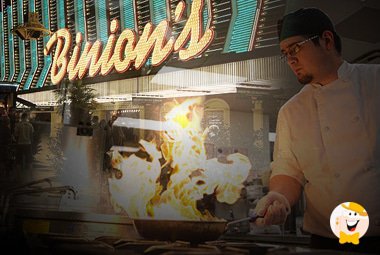 A poker player who owned a Chinese restaurant in South Phoenix assured me the problem does not lie with the chef at Talking Stick -- blame the management, he says.
'They need to order better meet,' he declared. 'That would make a major difference in the quality of the taste.'
I personally believe major restaurant chains are missing out on a good money-making opportunity when they fail to open restaurants in a casino's backyard. Most of my gambler friends quickly tire of casino food, but since there is nothing else close by, they continue to assault their digestive systems by eating casino food.
I still think fondly of Binion's Horseshoe in downtown Las Vegas. Bennie Binion never disappointed his customers when it came to food. He promised them good food, good whiskey and good gambling, and he always delivered it. Take a lesson from Binion. He knew how to run a gambling joint.
"it is a plain and glaring fact that most casino food is not that great"
Back to articles