Back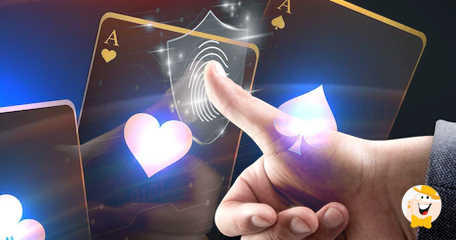 A Small Reminder on Why Cybersecurity Matters!
Without desktops, laptops, and mobile devices, there would be no gambling online, would it? However, hand in hand with having fun while playing games on the internet we have all sorts of cyber security issues. Luckily, they can be prevented or at least minimized, if a player is well-informed.
For that reason, we thought it would be more than appropriate to remind you that National Computer Security Day is celebrated today. Observed each year on November 30, National Computer Security Day is about prioritizing the importance of keeping people and companies safe online.
In addition to sharing a brief history of this significant day with you, we will also give you a couple of handy tips on what to pay attention to when selecting an online casino.
Brief History of National Computer Security Day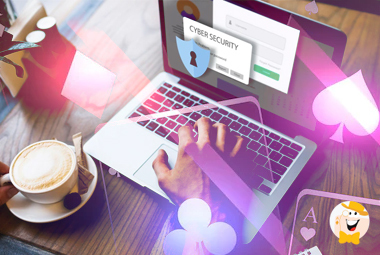 On November 2, 1988, Cornell University researchers noticed that their computer systems were infected by an unknown virus, later named "Morris worm", by its creator. Within just four hours, the virus invaded a couple of other systems at the university, including the early version of today's internet- ARPANET.
In the next few days, the U.S. Defense Advanced Research Projects Agency (DARPA) suggested the creation of the "National Computer Infection Action Team" (NCAT), so that these kinds of attacks would be responded to on time. On November 14, the Software Engineering Institute (SEI), a research center operating under Carnegie Mellon University, established the Computer Emergency Response Team (CERT).
It was this very year when National Computer Security Day was proclaimed, aiming to raise awareness of viruses and cyber crimes. As the number of devices and applications in use is on the continuous rise it is of vital importance to educate people on all the dangers and learn them how to stay safe in the ever-expanding cyber universe.
A strong password, up-to-date spyware and malware protection software, and data encryption are something every internet user should keep in mind. As for online casinos, here are…
6 Cool Tips on Safer Gambling
Aside from general bits of advice related to security, safety, and protection on the internet, we'd like to remind you how important it is to be careful when presented with a new casino. We can all agree that every single one of them looks attractive and promising on the surface, can't we?
Yet "All that glitters isn't gold.", which is why it is necessary to inspect a couple of details before making a deposit. Here's what you should do:
#1 Check the license and security certificates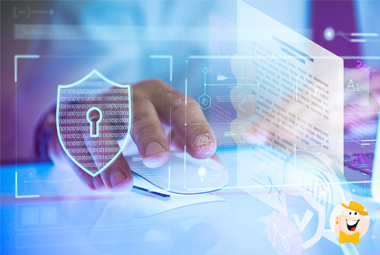 Exploring the vast universe of online casinos, you'll encounter those with licenses and unlicensed ones. Our friendly advice is to stick with the ones which are approved by some regulators such as the UK, Malta, Gibraltar, Alderney, and even Curacao. A license means that there's an institution you can submit a complaint to, in case some unpleasant issues with payments or anything else come up.
License aside, see if a casino has Secure Sockets Layer (SSL) or Transport Layer Security (TLS), which are considered one of the strongest security protocols in existence. Don't be surprised if you encounter a two-factor authentication process as well, as an additional layer of protection.
These measures are a must as a casino is dealing with customers' sensitive data, especially if it is necessary to submit documents such as the front and back of the ID card, utility bill, and similar. A consumer needs to be sure that such docs are well-protected.
When interacting with casinos that hold no license, have no or weak security protocols, and host suspicious software, expect to deal with account takeovers, hacked gaming sessions, rigged games, and similar.
#2 See whether the RNG is audited
What we know is that all online casino games, except for live dealer games, use random number generators aka RNGs. Their role is to deliver the random outcome of each round/ spin and ensure fair results, ensuring consumers the system is not rigged.
A reputable operator will ensure players that games are fair by placing a test lab certificate on its main page. Gaming Laboratories International (GLI) and its subsidiary Technical Systems Testing (TST), as well as BMM Testlabs, are probably the most widely known third-party companies in charge of testing software for fairness.
#3 Take a look at the privacy policy
The privacy policy is probably the last section you'd read when visiting an online casino, isn't that so? Well, from now on, make sure you never miss inspecting it as it will tell you quite an important thing- how an operator handles your personal information.
Casinos often create statistics about player demographics, sales, internet traffic, and similar. That's fine, as it includes no personal information. However, during registration or ID verification, a player shares all kinds of sensitive info with the casino, so they need to be sure that the casino won't sell, trade or rent those to other parties.
#4 Examine the payment procedures
As we mentioned earlier, having a security protocol incorporated on the website is a must, as it guarantees the safe transfer of sensitive data online. In addition to this, it is important to take a closer look at the featured banking options, pending and processing times, potential fees as well as minimum and maximum amounts for deposits and withdrawals.
 "Instant payouts in less than 5 minutes"- is something we can encounter rather often while analyzing different casinos' offerings. But when attempting to cash out, it turns out that the payout is instant, but with a mandatory pending period of 2 working days.
#5 Analyze the list of responsible gambling tools
A platform that values the importance of protection and responsibility while using digital devices and the internet should be equipped with responsible gambling tools. Those can be of great help to those who are not capable of staying within the limits of their budget or time when gambling online.
#6 Read the Terms and Conditions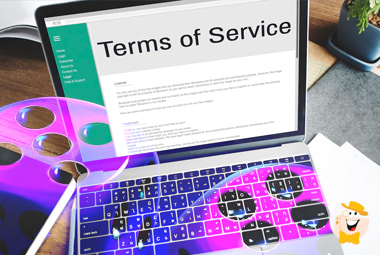 Finally, Terms and Conditions serve as some sort of code of conduct and a reference to both player and operator on what to do in a certain situation. Without adequate explanations on payments, identity verifications, or technical errors during games, gambling online would be nothing more than a headache.
The more thorough and detailed the Terms are, the smaller the chances for a consumer to end up in an unpleasant situation. Reading the payment policy and the T&Cs in advance is the best way to avoid misunderstandings and issues with payments, KYC, and so on.
Final Thoughts
Let's not forget to mention that in addition to this day, we have October as a month of particular importance when discussing security on the Internet, as it's National Cybersecurity Awareness Month. In cooperation with the government, the private industry keeps increasing awareness about digital security while pointing out the importance of protecting personal data from digital forms of crime.
In conclusion, we can say that no one can ever guarantee that a person is 100% protected and secure when using digital devices to write emails, purchase books, watch funny videos, gamble online, or whatever else. On the brighter side, we'd like to add each person can give individual contribution in making the environment much safer by getting acquainted with all the dos and don'ts. So, upgrade your casino experience by learning more about cybersecurity and all the methods to enhance it.
Have you got any cool tips and tricks on how to enhance security and protection while playing casino games online? Don't hesitate to share them with us in the comments section below!
Happy National Computer Security Day and gamble responsibly!
"prioritizing the importance of keeping people and companies safe online"
Back to articles