Back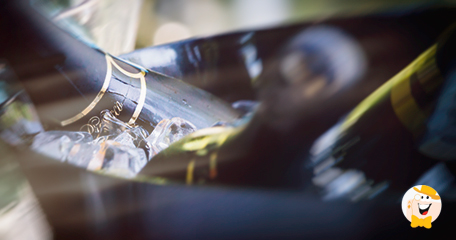 Zsa Zsa Gabor was born to be beautiful and to attract men.
Her mother groomed her and her two sisters, Eva and Magda, to marry millionaires and they did not disappoint her -- especially Zsa Zsa.
Symbol of the wealthy jet set, Zsa Zsa roamed the world in search of pleasure, diamonds, treasure and excitement. She discovered all of them in many exotic ports of call from Paris to Rome, New York, Las Vegas and Cairo.
She was married nine times, including to hotel billionaire Conrad Hilton and actor George Sanders. She once boasted that she loved cooking for a man and being a housekeeper, adding, 'Every time I marry a man, I keep his house.'
Zsa Zsa was born Sari Gabor on Feb. 6, 1917 in Budapest, Hungary and died on Dec. 18, 2016 at the age of 99.
I met her in Wellington, FL. in the 1990s while working as a newspaper reporter in South Florida. She owned a string of polo horses and was involved in sponsoring some polo matches at a country club. We dined at a restaurant where her beauty, thanks to cosmetic surgery, attracted the admiring glances of every man who passed us.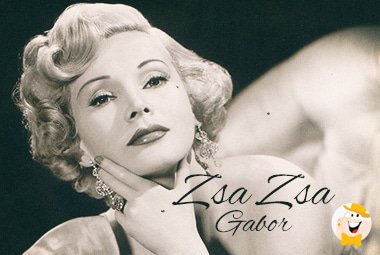 Zsa was charming, gracious and seductive. Her every other word was 'Darling,' pronounced 'Dahling' with a European accent. We talked about many things -- love, horses, success, champagne, religion, beauty and her many husbands. She flattered me and made promises that she had no intention of keeping. I kidded her about writing a script about her life.
Sipping her champagne, she said, 'Dahling, you could never reduce my life to just two hours on the screen.'
She was named Miss Hungary in 1936. Her professional career began when she sang a song in a movie. She appeared in many films, including 'Moulin Rouge,' 'Lovely To Look At' and 'We're Not Married.'
Television was perfect for her and she was a regular guest on programs hosted by Milton Berle, Jack Paar, Johnny Carson, Bob Hope, Phil Donahue, David Frost and Joan Rivers.
She admired her favorite husband Conrad Hilton, founder of the Hilton Hotel chain. Hilton grew up in White Oaks, N.M., a small community that no longer exists. He and his father Gus operated a hardware store there.
In his book, 'Be My Guest,' Hilton said he and his father traveled to Texas during an oil boom to open a bank. Once they arrived there, they could not find a room because all the hotels were packed. Instead of opening a bank, Hilton bought a rundown hotel that he quickly expanded and began renting the extra rooms. It was the beginning of the worldwide Hilton Hotel chain that eventually included the Waldorf Hilton Hotel in New York.
In the book, Hilton writes about traveling the world with Zsa Zsa, sharing champagne, caviar and conversation with celebrities, political leaders and millionaires, After being married to the Hungarian beauty for a while, he announced to Zsa Zsa that he was divorcing her.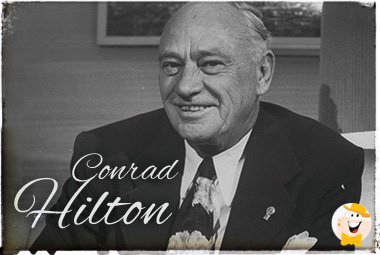 'I love you, Zsa Zsa,' he said, 'but I can't afford you.'
During our two-hour interview, I asked Zsa Zsa what she wanted the world to remember about her.
'I am a gambler,' she said. 'I gamble with life, roulette, baccarat and men. For the most part, it paid off. Life is a marvelous journey and I am still a happy traveler.'
She made headlines when she slapped a Beverly Hills, CA. police officer who had pulled her over for a traffic violation. She had to serve three days in jail.
When the interview was over, she said she had to fly to Hollywood to take care of some business.
'Write a good story about me, Dahling, and when I return I will invite you to my home and prepare for you the best dinner you have ever eaten.'
I wrote the story. It was a good one.
We never had the dinner. Darn.
"Zsa Zsa was born Sari Gabor on Feb. 6, 1917 in Budapest"
Back to articles