Back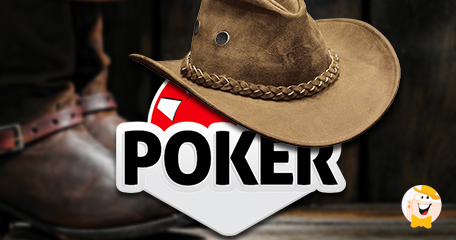 I don't know if you have ever watched 'Death Valley Days' on television. But if you did, you would feel right at home in Laughlin, Nevada.
The town reminds me of a Western movie set. As you walk along the banks of the Colorado River between the half dozen casinos, you will pass by grizzled prospectors, cowboys with black Stetson hats and jeans, and Wall Street bankers with their arms wrapped around a female who is obviously not their wife.
Laughlin has its share of Hopis, hopheads and lost weekenders. It's a perfect place to get lost in time and to enjoy those endless cowboy nights.
I remember when I lived in Laughlin some years ago. I worked as a publicist for a preacher who, along with his wife, operated a wedding ministry that earned them about $250,000 a year just for marrying couples.
During the day I stayed at their house, but after 5 p.m. I walked down the hill to the casinos where I played poker and blackjack. My favorite casinos were the Colorado Belle and the Riverside.
The poker games were low-limit, usually with a kill. Spreads were in the neighborhood of $2-6 with a $20 or $30 buy-in. Your opponents ranged from cowboys to Indians and tourists, and the House had many promotions that were funded by the players.
Laughlin has casinos with poker rooms -- the Colorado Belle, Riverside, Golden Nugget, Harrah's and the Avi.
During the week, rooms rent for anywhere from $19 at the Colorado Belle to $45. Weekends, of course, they are more expensive.
My personal favorite is the Colorado Belle, with the Riverside and Golden Nugget trailing close behind. The Gay 90s atmosphere at the Colorado Belle along with its good restaurants and great food provide a powerful attraction. The poker room offers seven-card stud, Omaha high and low, and Texas Hold'em.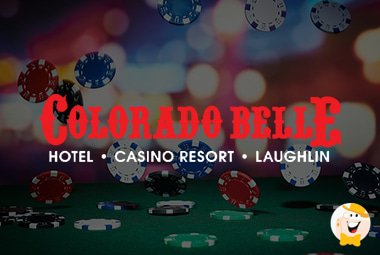 Players collect bonuses for aces cracked (more if the aces are the same color), high hands, quads, straight flushes, royal fllushes, and a progressive bad beat jackpot.
The Colorado Belle even offers a free nightly dinner from 5-8 p.m. that you can eat at your table. Tournaments start at 10 a.m., noon and 7 p.m. and buy-ins range from $15 to $100.
There are bounty tournaments, bonuses for red kings cracked, and super stack tournaments where for a buy-in you receive $15,000 or $20,000 in chips.
If you get burned out on the casinos, no problem. Just climb into your car or rent a vehicle and take a drive to Bullhead City, AZ. or Oatman, two colorful western towns just across the Colorado River.
Down the highway toward California is the old Baghdad Cafe which was the scene of a western movie of the same name starring Jack Palance. The cafe still stands and I understand the food is above average.
Oatman is an old gold-mining community that still operates active gold mines. Wild burros pay daily visits to the town for free handouts, and the locals stage free shootouts on the Main Street. You won't be bored.
At night you can hear the distant wailing of coyotes in Oatman. Or the tinkle of a rinky-dink piano at Fast Fanny's Place. The cowboys are friendly (even if some of them tend to drink too much) and you are sure to experience stories you can tell your grandchildren about those cowboy nights.
"My personal favorite is the Colorado Belle"
Back to articles