Back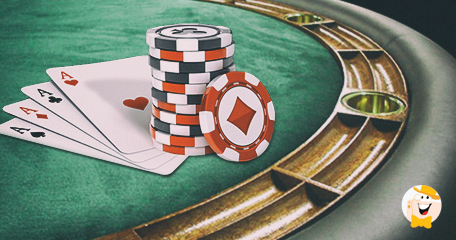 Even though people try to protect themselves when gambling, they will sometimes run into dangerous tables. That is true of blackjack, table games and poker.
Not all casinos have these dangerous tables. But some of them do. I have run into my share over the years. Believe me when I say they do exist. If any of my readers have experienced such a table, let me know about it and I will share the knowledge with the members of this website.
A dangerous table is often located away from the other tables. The ones I have discovered were often in a corner of the room, with less than perfect lighting. One of my favorite sayings is the forces of evil often lurk in dark shadows.
While most major casinos will not tolerate a dangerous table, the Stardust and Dunes casinos in Las Vegas were exceptions. The late Johnny Moss was involved in both card rooms, and maybe that's the reason why.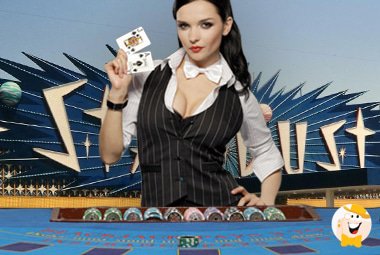 Dealers at the Stardust were a hard-bitten band of unsmiling types, carefully recruited because of their personalities and backgrounds. Some had been instructed on how to snatch a bigger cut out of a pot than the law allows. Others were magicians when it came to dealing seconds in order to help a favored player.
In either case, the public was the victim and the House profited.
Moss ran tournaments and cash games at the Dunes. One former dealer told me, 'Johnny was an expert at snatching the pots. He taught quite a few dealers how to do it. I was one of them.'
He laughed as he told how one inebriated player didn't realize that the entire pot had been snatched and he was left only with his bet and the antes.
If you come across a casino where strange things seem to be happening at a certain table, congratulations. You have found a dangerous table. My advice to you is run, do not walk, to the nearest exit.
You would also be advised to beware of card rooms in bars in places like California, Washington state, and Montana. While most of them are honest, there are some that are dangerous, especially after midnight. That is when principalities and the forces of evil go into effect.
One night I was playing poker at Binion's Horseshoe in downtown Las Vegas. This was during my drinking period and that night I was feeling no pain. A big man weighing close to 300 pounds sat in seat four across the table from me.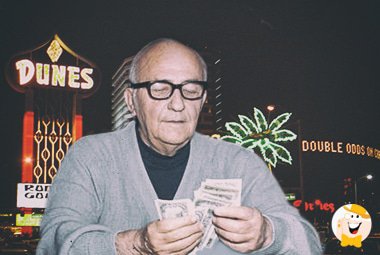 He wore an expensive suit, a wide pink tie, and diamonds on his sturdy fingers. I was in a carefree mood because of the rum-Cokes, tequila and beer I had been consuming and luck was running with me. I beat him out of four or five pots by making impossible draws and had about $600 in chips in front of me.
Finally in frustration and rage, he sputtered, 'Do you know who I am?'
I stared at him as the dealer pushed me the chips. 'Nope,' I said, 'but if you remember where you live, I'll be glad to drive you home.'
He glared at me. Then a smile formed. Then he laughed out loud and couldn't stop laughing.
'That's funny,' he said, nodding. 'That's really hilarious.' Then he waddled off to the rest room.
As Randy, the dealer, shuffled the cards, he said, 'Ever hear of the Purple Gang? Jimmy was a hit man for them. You're lucky he thinks you're funny.'
"That is true of blackjack, table games and poker."
Back to articles