Back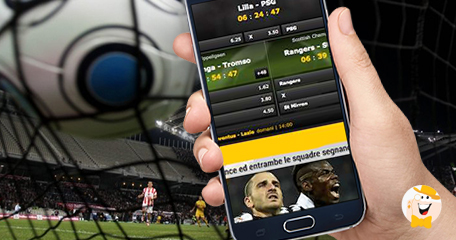 There is a new phenomenon in the gambling and betting world: eSports. It's not really sports, because we're talking about video games, but it's not really something you would instantly relate to a gambling either. The world of video games has expanded rapidly thanks to the increase in internet speed all over the world, now gamers prefer to play against other real people instead of challenging their abilities against the artificial intelligence of the computer. There are several intense tournaments going on, involving people from all over the world.
With more and more people getting involved in massive online gaming tournaments and large television broadcasters dedicating increasing air time to such events, casinos started to see the opportunity of connecting eSports to betting. Both land-based casinos and online betting platforms have started to offer their customers the chance to bet on video gaming events, involving games from multi-player shooters like Counter Strike to sports simulations like NBA 2K16. The betting process is similar to classic sports events, you can bet on who wins before the event or even through live betting. Moreover, some sportsbooks have already started to offer special bets markets on eSports events.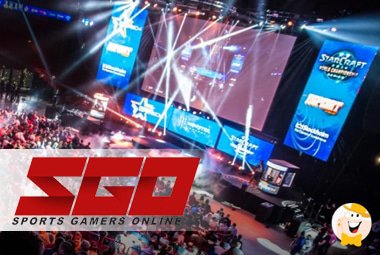 Most popular games
A game called League of Legends is gathering the most attention from eSports betting customers at the moment. This is a multiplayer online battle arena video game that was launched back in 2009. Its popularity saw a steady increase and by 2016 there were no less than 100 million people from all over the world playing this game every day. There are professional teams and players involved in big tournaments all over the world. The biggest event is the World Championship. For instance, the 2016 World Championship had 43 million viewers and the total prize pool was in excess of 6 million US dollars.
Counter-Strike: Global Offensive is also very popular with eSports bettors, generating around 30% of the total betting volume at the moment. This is a multiplayer first-person shooter, a fast-paced and action-packed adventure in which one can compete against other gamers from all over the world. This game also has professional teams and players which compete for prize money in official tournaments. Counter-Strike: Global Offensive won the eSports Game of the Year award at The Game Awards in 2015.
Dota 2 is another popular title when it comes to eSports betting, it is a free-to-play multiplayer online battle arena game. It was launched in 2013 and now there are several tournaments taking place, most of them are broadcast live on the internet and also on some television networks. Premium tournaments sometimes offer millions of US dollars worth in prizes, surpassing any other eSport.
Starcraft II is one of the oldest games on the eSports scene, it is around since 2010 but its previous versions were also quite popular with the real-time strategy video game fans. When it was first released, Starcraft II was the fastest-selling real-time strategy game of all time, with over three million copies bought during the first month. In South Korea there are two television networks that are dedicated to broadcasting Starcraft II tournaments, complete with professional analysis of what the players do in the game. Call of Duty, Heroes of the Storm, Hearthstone, SMITE, Vainglory and World of Tanks are also getting increasingly popular with eSports bettors and other games are gathering interest as well.
Biggest players in the industry
Pinnacle Sports, one of the world's largest online sportsbooks, was the first major player in the betting industry to offer eSports bets. They started experimenting with eSports back in 2010 and their gamble paid off as the market doubled its size in four consecutive years. eSports has become the 7th largest market for Pinnacle Sports in terms of volume, surpassing popular sports like golf and rugby. They reached a total of one million eSport bets in December 2014, and then five million in February 2017.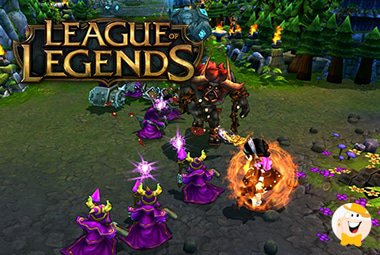 English bookmaker Bet365 has also started offering eSports bets in 2014, launching lines and odds for League of Legends, Dota 2 and Starcraft 2. More and more games were added over the following years and now they are even offering special bets on League of Legends competitions.
Global gambling group Betway has seen the potential in eSports and they have decided to sponsor major events in order to increase their profile on this market. In 2015 they sponsored the largest eSports tournament in the United Kingdom, the ESL UK Premiership and they are also the main sponsor of eSports Swedish team Ninjas in Pyjamas.
Future challenges
The eSports betting market will continue to grow as more and more titles will be added into the bookmakers' offers. The usual potential customer for this type of bets is young and passionate about those games, so there will surely be an increasingly intense battle for market share among the various sportsbooks. However, some potential bettors might be put off by the lack of data on matches and tournaments that take place in different corners of the world.
In traditional sports betting it is fairly easy to keep track of what a team or an athlete has done in terms of results over the past decades, but in eSports there isn't much data available yet. That problem could be resolved in co-operation with the game developers, but so far the companies that make the games haven't shown much interest in working together with the gambling industry.
Last but not least, there is an increasing fear of match fixing in eSports events. Popular sports like soccer have deployed extensive mechanisms against match fixing and now sportsbooks can block a match if there is suspicious betting activity on that event. There is no such mechanism in place in eSports but probably the temptation of match fixing will be diminished if the prize pools continue to grow.
Moreover, with more and more high-profile sportsbooks entering this market, there will surely be enough interest from them to protect their investment and they will most likely come up with regulations and mechanisms to spot eventual match fixing activities.
"The world of video games has expanded rapidly"
Back to articles