Back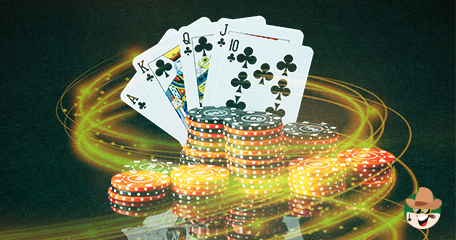 Like millions of Americans, I enjoy watching those late night poker tournaments on television.
You can watch some of the world's greatest poker players use their best moves and bluffs to dominate their opponents. The camera under the table is an incredible device to bring the viewer into the game and for the most part, the TV anchors know the game and understand what they are doing.
But there is one phrase that has been absent from the airwaves and that is familiar to veteran poker players who recognize it. That phrase is high style, the highest compliment the oldtimers can pay.
In fact, if you happen to be in Las Vegas and someone pays it to you, consider it to be comparable to someone rolling out the red carpet.
High style is a multi-use phrase. It's somewhat how the word 'aloha' is used in Hawaii. Aloha can mean hello, goodbye or whatever the user means, depending on the moment.
The old-time players reserved the phrase for a select few that they held above the crowd. They might use it in the way a person wins a hand or a tournament, or in how a person loses the event.
Here's an example:
A person has high style if you can trust him with money.
Poker players might be busted in Las Vegas, but they are never broke if they have high style. Someone will always be there to put him back into the game.
A person with high style always keeps his word when it comes to money. If Dolly Brunson or the late Chip Reeves promises you that on a certain date you will receive X amount of dollars, you can take that promise to the bank. It WILL happen.
The rare player who fails to keep his word is another matter. He will lose his status and will not be considered in high style by his peers.
This is also true if a player is caught cheating or acting in a way detrimental to the game. This, unfortunately, happened to Phil Ivey when he was caught teaming up with an Oriental woman to win at baccarat and was forced by casino executives to return a large amount of money he had won at the game.
Bennie Binion was never without financial resources in Las Vegas because he had high style. His peers knew Bennie's word was gold and they treated him with respect.
Then there was Puggy Pearson, an admitted redneck. Puggy had a temper, especially when he was losing. Once he urinated on the shoes of a female player after a serious losing session. Jack and Bennie Binion had no choice but to ban him from their casino. They didn't make the ban last too long because they liked Pearson.
Puggy was one of the most generous players in Las Vegas. He never turned down a fellow poker player who needed money. He even gave Stu Ungar $1,000 when Ungar was on his deathbed after a cocaine overdose in a Las Vegas hospital. They don't make players with much more high style than Puggy.
It would be nice if this new breed of poker players, the young guys who are on a winning streak, would understand what high style was all about.
Poker is an honorable game and it deserves this touch. To all the guys and gals with high style, you have my blessings and good wishes. You deserve it.
Back to articles