Back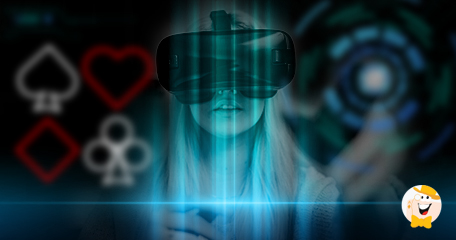 In our previous gargantuan article we'd given you a chance to explore all the dark passages of history, the very birth of gambling, and the ways it impacted the entire mankind.
We've covered everything that took place from the Ancient times all the way up to the 1990's, and now we'd like to take you on the second part of our journey, where we would like to show you how the internet changed the game…
…pun intended.
Introduction
The impact of internet is probably too hard to even begin to take into perspective. It began as a project funded by the Defense Advanced Research Projects Agency, a network meant to convey precious information in case a nuclear war breaks out.
As is the case with most pieces of advanced technology, it actually came from the army, and it wasn't before the late 1980s that it was first put to commercial use, while 1994 marks the first time it was totally commercial, at least in the US.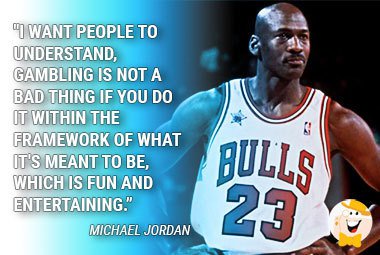 We can't imagine living without the World Wide Web now, and it seems that our lives and numerous daily routines depend on it. Well, it turns out that the smart people from the gambling industry somehow predicted all of this…
The Very Beginnings
Even though it's quite hard to pinpoint a single event that triggered the beginning of the online era of gambling, let's just say that several different balls started rolling the very same year.
It was in 1994 that Antigua and Barbuda had passed the Free Trade and Processing act, and this very event was the trigger for many things to come in the forthcoming years.
It marked the beginning of gambling over the internet as we know it, as it made possible for venues to offer games and gambling experiences that could've been accessed from their own homes, just sitting at a computer.
Not all people want to be seen while gambling, so this new venture made it possible for many to finally live their dream.
Yes…
…the first online casino ever was established in 1994 as well, and it was the Gaming Club Casino. Kudos to that, but this couldn't have been pulled off without the introduction of another two companies that made a tremendous impact on the gambling industry.
That very same year, a company called Microgaming was formed and it opened a whole set of new doors and made unimaginable things possible. These guys made it all possible. It was these guys that made the first video slots, video poker, and live dealer games that had reached the online casinos to entertain millions of players around the globe…
…and it was these guys that actually established that very first online casino. There are other companies with similar claims of coming up with their own "first online casino", and one of them is CryptoLogic. They came up with the InterCasino, but they also broke several new grounds concerning all the financial systems required to take care of the customer transactions in a secure manner.
At first, the games were pretty basic and with questionable graphics, and there weren't that many of them to choose from. The market grew and it became very competitive, both in the field of casinos and software providers.
From here on, online gambling took off and started shapeshifting in many directions…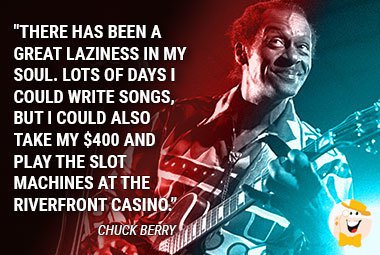 The Blossoming of The Industry
As the years had passed, the competition got tougher, and the choice of games grew better and better. Venues started fighting hard for customers, so it became rather common to introduce hefty bonuses and attractive promotions.
This is the time where the first tournaments started taking place, and by 1997 a number of online gambling websites had grown to 200.
In 1998, the very first site to offer online poker was launched under the Planet Poker moniker. Keep in mind, all of this occured in the era of dial-up connections, so punters wrestled with numerous technical issues that slowed down the overall progress of online gambling significantly.
Soon enough, new poker sites started popping up, along with live tournaments and televised events, and when Chris Moneymaker won $2.5 million on the World Series of Poker everybody knew that things started getting really serious.
As if the primal excitement of gambling weren't enough, people were now motivated by the crazed frenzy and an unstoppable urge to win large amounts of money, from the convenience of their own homes…
Preceding the boom of the social networks, in 1999 multiplayer online gambling was introduced, so players could interact and chat with each other. This added an important social element, so the people didn't feel as alienated, even though they were still sitting alone at home.
The saddest day ever for all the US based gamblers was when the American government passed the Unlawful Internet Gaming Enforcement Act, after which many gambling sites simply closed their doors to them.
It wasn't the gambling that caused the issues, it was actually the payment processing companies as it became illegal to process any payments from any kind of gambling activities to any resident of the US. This problem still exists today, with a select few exceptions.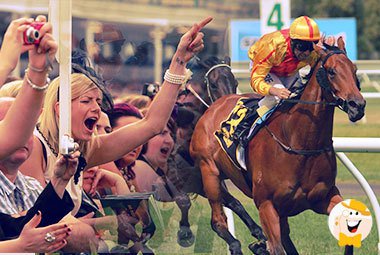 The Sports Betting Parallel
Alongside with traditional gambling, there was another little world taking shape on the internet, and that was sports betting. Online sportsbooks were first introduced in 1996 with InterTops, and soon enough a whole new niche was created, with many rival sites and online betting venues.
Recent Improvements
Over time, both players and casinos started experiencing the bad sides of online gambling. As various fraudsters started attempting multiply shady acts, so all online gambling businesses started investing much more money into security and encryption, and they also started expanding their terms and conditions.
By 2001 there were approximately 8 million online gamblers online and it became impossible to run an online betting venue without a licence issued by an official governing body. In spite of all this, over the course of just eleven years the number of players came to a whopping one billion.
Also this:
Chinese players alone have spent $12 billion on betting in 2013!
This is why it was important to establish eCOGRA and Certified Fair Gambling, among others.
Created by 888 and Microgaming together, eCOGRA (eCommerce and Online Gaming Regulation and Assurance) was introduced in 2002 in order to restore a renewed sense of trust in the online gambling industry.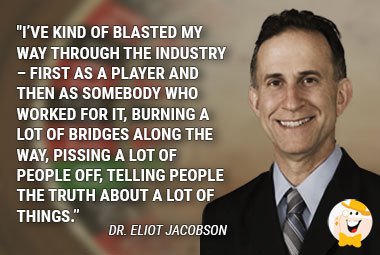 It can be perceived as the watchdog of the trade, as it serves to improve the overall standards of online gaming, especially when the safety of players is concerned. Its Seal of Approval confirms that a casino has very high levels of standards in fair gaming, responsible business practices, and player protection.
Certified Fair Gambling came about in 2003, and it was founded by Dr. Eliot Jacobson in order to provide a wide range of services, including various fairness audits of games, RTP certificates, and all sorts of software check-ups.
This helps the developers in improving their games, but also makes players feel assured that the games they play are truly fair.
The Mobile Platform
With the growing popularity of iPhones and iPads, we've seen an answer from the Android based cellphone manufacturers. For the past decade, majority of internet users have switched from desktop and laptop computers to much more convenient and smaller devices.
As these grew better and faster, so did the players' appetites for playing games on the go. Imagine standing in line at a bank or being stuck in a traffic jam…
…a true nightmare, isn't it? But then you pull out your cellphone and in a matter of seconds you are already playing your favorite 5-reel video slot and, quite possibly, scoring some cash. How convenient!
As you can see, mobile phones have completely changed the rules and the perspective of online gambling, as it now can be taken virtually anywhere. This is another important social step forward, as it makes people get out of their houses and stop being couch potatoes.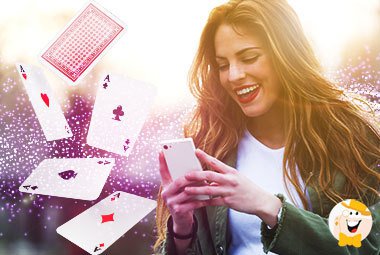 When you know that all your favorite stuff of the internet is always with you, you become much more relaxed and you get to enjoy your gambling experience much more.
Simply put - access is everything!
The Current State Of Affairs
Right now we have players who are crazy about poker in both cash game and tournament instances. Besides these guys, you have punters who prefer slots, blackjack, roulette, baccarat and other table games.
Sports betting will always be a thing, but in-play betting where you place bets only when the event has already started is also growing in popularity on a regular daily basis.
There is a large demang for horse race betting and online bingo games, too…
As a natural further step in the progress of things, we now have people indulging in novelty betting which covers various subjects ranging from weather predictions to guessing who will be the next president of the United States.
Another hugely popular type of betting covers various eSports where you bet on people playing games such as Call of Duty, Dota 2, or StarCraft, and let's not forget the ultra massive industry of fantasy sports like DraftKings or FanDuel.
The Future And Its Challenges
So, now we've come to that inevitable question…
…what does the future of gambling looks like?
Why don't we sit down and talk some numbers, just to put things a little bit more into perspective.
In 2016 Disney managed to generate $52.47 billion, while there is an estimate that online gambling could generate $56.05 billion in 2018.
How's THAT for entertainment?
According to Juniper Research from 2016, online gambling is about to hit revenues of $ trillion worldwide by 2021. A large majority of this estimated growth will come from mobile devices, so that's surely something to think about, especially if you run and own an obsolete, desktop-based online betting venue.
The relatively recent introduction of modern technologies such as HTML5 speeds up the process of development, but we believe that there is room for improvement even beyond that. Video slots provide magnificent graphics right now, and there is a growing trend for games based on blockbuster movies, TV shows, and other important landmarks of modern culture.
There is a growing number of venues accepting cryptocurrencies as a means of payment, and we believe that number is going to rise rapidly in the years to come…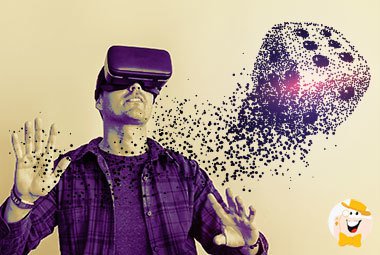 In 2016 we've seen the first virtual reality casinos, bringing the genuine feel of a landbased casino much closer to a remote player who accesses it from his mobile phone. This and other similar technological advancements will surely provide us with gambling experiences brought to new and exciting heights which were unimaginable just several decades or mere years ago…
Wrapping It Up
When you take it all into consideration, and trace all its steps back to the Ancient times, it's clear to see that gambling has been under our skin since the dawn of man. Nowadays, it utilizes all the technological advances available and still shows no signs of stopping or slowing down the pace of its development into the future.
No one can say for sure what it will bring, but one thing is certain - gambling is here to stay and evolve along with the mankind.
"gambling is here to stay and evolve along with the mankind"
Back to articles