Back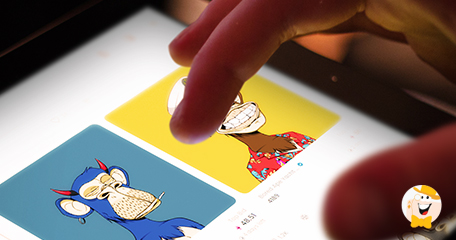 If there's one thing we can say about the online gambling scene, it's that it can keep up with the times! While some parts of it remain virtually untouched, it's incredibly open to change in other aspects, which leads it down some interesting avenues. One such avenue is the path to crypto and blockchain! Most of us already know that cryptocurrencies have been a part of the online gambling world for a while now. The addition of this modern technology is riddled with pros and cons, but these payment methods have been regarded positively for the most part.
These days, a different part of the crypto world has made its way into online gambling – NFTs. NFTs or Non-Fungible Tokens are slowly trickling into the mainstream. With massive brands, celebrities, and even small businesses dipping their toes into the NFT craze, their entry into online casinos was inevitable! Of course, this begs an important question. What should you consider using NFT in online casinos?
About NFTs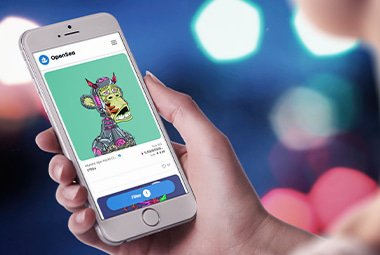 Since NFTs are still a novel addition to the crypto world, it's best to start with the fundamentals. Essentially, an NFT is data stored on the blockchain. They're proof that a certain asset is one-of-a-kind and can't be replicated. In most cases, they come in the form of photos, audio files, and videos. Because these unique assets have limited releases, they often have hefty price tags attached to them. Of course, this makes the collectibles a prime target for crypto trading!
It's worth noting that while the NFT holder has proof of ownership of the original asset that can be tracked through the blockchain, it's separate from copyright. Access to copies of it is available to pretty much anyone.
NFTs and NFT trading has quickly gained tons of traction. While it peaked in early 2021, it's been holding its own out there pretty well, with some fluctuations happening periodically. Despite the polarizing nature of the NFT trend, most people have welcomed them with open arms! As we already mentioned, this might be due to their new status in the mainstream. Celebrities seem to love the exclusivity of NFTs, and they're not afraid to flaunt their collectibles to their adoring fans. On top of that, many have their own NFT projects in the works!
Using NFTs Across Online Casinos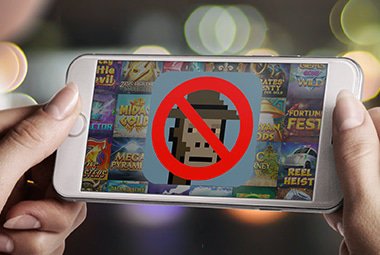 We're sure that you've already thought of several uses of NFTs in online casinos. Before we proceed further, we'd like to set the record straight. No, NFTs cannot be used as payment for online gambling. You'll have to stick to more traditional methods like VISA, PayPal, and Skrill, or even go for cryptocurrencies like Bitcoin and Ethereum! While this might be a downer for some, they'll probably be happy to learn about some of the other creative uses that NFTs have in the online gambling space.
Most NFTs have fun designs that draw attention. While they can be easy on the eyes, they're often more than just something nice to look at. In online casinos, utility NFTs are the ones that tend to dominate. As you can probably tell by the name, this particular type of non-fungible token comes with perks that players can benefit from.
The first, and one of the most popular ways NFTs are used in online casinos, is as VIP tickets! Depending on the rarity of your NFT, you can receive exclusive perks at specific online casinos. From bonuses to Free Spins to Cashback, there's plenty you can look forward to if you happen to own one of these tokens. We should clarify that these NFTs are released by the casinos themselves or are a part of a larger casino network. Some great examples of this are the Rollbot NFT's by Rollbit and the Sloties!
Another way that NFT holders can benefit from their tokens in online casinos is by owning some of the house edge. It might seem like a strange concept, but with NFTs like Sloties, owners can stake their tokens and rake in rewards from players trying to win them! On one end, players get a chance to win NFT rewards by playing slot games. On the other, holders earn a percentage of every bet placed. Naturally, a base price for the NFT is calculated at the start, so if a player happens to win your NFT, you receive a buyout.
These are a few specific uses of NFTs in online casinos, but that doesn't mean there are more out there. Games with NFT prizes are becoming more common, so don't be surprised if you run into NFT slots, NFT loot boxes, and even classic table games with NFTs as rewards!
The Future
It's still too early in the game to tell how NFTs will affect the online gambling industry in the long run. Player opinions on NFTs are divided, so it's hard to guess if they have a prosperous future in the online casino space.
One thing we can say for sure is that these tokens have nearly unlimited potential. At the top of our head, we can see them being used on sports betting sites to represent player cards, as loyalty rewards for high rollers, as game assets, and much more! It might seem like some of these are too far ahead to consider, but at the rapid rate the NFT craze is growing, we wouldn't be surprised if some are already in the works.
"an NFT is data stored on the blockchain"
Back to articles