Back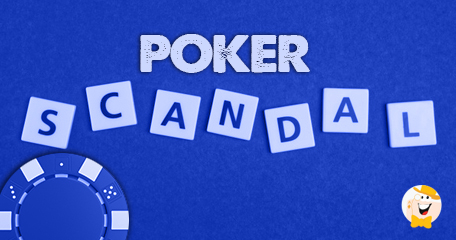 Every once in a while, a mind-blowing controversy overwhelms the poker community. The Postlegate engulfed the gambling world, challenging fairness with implications that will reverberate in the foreseeable future.
Several skeletons walked out of the poker closet in the last ten years. Black Friday, Jonathan Epstein at WSOP Ladies Event, Molly Bloom affair, Lusardi's counterfeit chips at Borgata, Full Tilt kingpins, Portuguese Poker Prodigy cheatings.
Using such outrageous giants to stand on their shoulders at Stones Gambling Hall, Mike Postle created one of the most shocking poker controversies of this decade — if not the one, equally fascinating and alarming.
The story has all elements of Agatha Christie's novels: Suspense, mystery, colorful suspects, enthralling detectives, exciting climax, stunning denouement.
After millions of dollars in lawsuits thrown at federal judges' feet in California and Nevada, the truth and epilogue are still out there for grabs.
The official chronicle of this gambling saga — attractive enough to catch the brilliant investigative journalism pen of Brendan Koerner in the WIRED October issue — begins on September 21, 2019.
The multi-layered prologue, however, has been a work in progress for quite some time.
Stones Gambling Hall…
Sacramento based card house founded in 2014 by Kings Casino has two separate establishments: the Tavern, that hosts blackjack, baccarat, Pai Gaw poker, and the Saloon, which additionally offers Northern California poker.
In 2015, Stones started YouTube and Twitch livestreams.
The concept of digital fallback was to boost visibility and revenues with live no-limit Texas Hold'Em games, pitting seasoned poker professionals, prominent Las Vegas players, and fishes against each other.
The setup included multi-angle cameras, customary RFID chips to register hole cards, the graphic interface enabling online viewers to follow the action, and live commentators to color the experience. All livestreams were broadcasted on a 30-minute delay to prevent cheating.
In time, Mike Postle became a fixture at Stones' live games.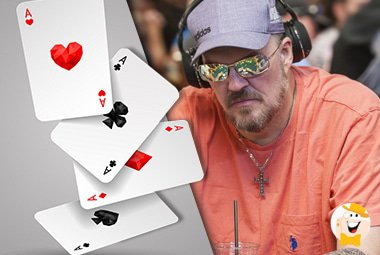 The Alleged Antagonist
Wisconsin-born, 42-year-old poker player was, at the time, perceived as "a generous soul who exuded a puckish charm, the sort who'd pay for everyone's drinks while regaling the bar with bawdy tales." 
Gambling was at the center of the Postle universe since he was a child.
Growing up with his five siblings, he used to play real money Monopoly or place fifty cents wagers for a five-buck jackpot at a prize wheel installed on the family roller rink.
At the age of eighteen, he started working as a dealer at the Indian casino in his hometown area. At the beginning of this century, he went to Tunica, Mississippi, to pursue a dealer career in this 'poker hotbed.' 
Postle soon realized that his natural predisposition to analytics could make him more money as a poker player.
Several years later, he was winning big games. Michael Weyer, who lost the 2005 poker tournament to him, notes:
"He was ahead of the curve back then. He didn't amass that amount of chips by being a dummy." 
Surfing on the wave of new-found success, Postle joined the ranks of Rounder Life, a poker magazine in Tunica, and began to date one of the publication's models. 
In 2010, she got pregnant. The couple moved to Sacramento, California, so his parents could help take care of the kid.
The next year, his girlfriend, child's mother, told Postle she was diagnosed with a brain tumor that required a risky operation. She asked him to get married before her death.
A few days after the wedding…
She had brain surgery. Wearing bandages on her head for months, she planned to undertake additional radiation treatments afterward, adamantly not allowing Postle to accompany her to the medical facility.
The brain tumor episode turned out to be a hoax. The MRI, taken weeks before the supposed surgery, revealed nothing was wrong with her brain.
Realizing how deliberately his wife deceived him, Postle learned about her mental health issues and struggles with substance abuse.
The marriage therapy failed, and in 2015, Mike filed for an annulment.
A year later, following an ugly custody battle — which included mutual accusations of domestic violence and restraining orders — she took their daughter to Idaho, the home of her new boyfriend.
(In an interview for WIRED, Postle's ex-wife said "she regrets some of the ways she acted while drinking to excess during the marriage.")
The legal push to return his daughter cost Postle a "small fortune," all while his poker career was going downhill, compounding financial challenges.
The reason for professional stumble was simple.
By mid-decade, the overall success in poker turned out to be the purview of "studious practitioners of game theory optimal, some of whom hold science and engineering degrees."
Self-thought players like Postle found themselves restricted to low-stake tables, standing no chance against well-educated patrons with a drive for self-improvement.
As Jonathan Sofen, poker journalist, notes:
"The past five or six years, you have [to be improving your game constantly, otherwise] you lose. Everybody today, they're studying game theory optimal; they're watching training videos and reading books. The field of players who don't study? They've mostly gone broke."
In July 2018, when Postle's meteoric rise at Stones' poker livestreams begun, he was still struggling with money, paying hefty legal fees to secure custody of his daughter.
To his relief, the family courts assigned him as the sole custodian of the child while his ex-wife was allowed for unsupervised visits. After ten years of misfortunes and uphill battles, Postle was ready to bounce back with a seemingly perfect plan to best the science-driven poker players.
And, with such a background…
He emerged at the Postlegate's extraordinary stage.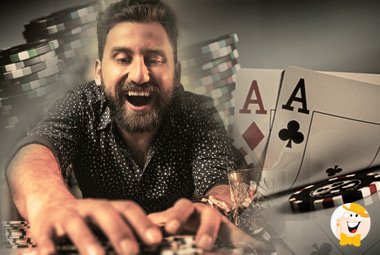 One Suspicious Hand is Enough
Never considered to be a great poker player by his colleagues, Postle became a formidable opponent in the fourteen-months winning spree at Stones. He dominated tables no matter the opponents and even took down a couple of big-time gamblers.
Livestream broadcast team turned him into a poker celebrity. One graphics showed his face superimposed over the one of Jesus himself; the other presented him with horns on his head, alluding to the devil.
The casino regulars and viewers considered him the Messiah, Apostle, even God, and an omnipotent figure with advanced alien species' hallmarks.
Simultaneously, suspicions of observers and professional players — some deftly clobbered by Postle before — were growing by each session.
On that fateful night in September 2019…
Mike was ruthless as usual, with a comfortable lead in chips after five hours at Texas Hold'Em table.
The hand that turned the poker world upside down started interestingly: Seven out of nine players folded before the flop.
Postle, wearing his customary white baseball cap, got the queen of diamonds and jack of hearts in his hole cards.
His opponent, the only remaining player at the table, was Marle Cordeiro, a poker pro from Las Vegas. She held ten of diamonds and a queen of spades in her hands.
The flop produced the eight of spades, nine of diamonds, and jack of diamonds.
It represented a promising outlook for Postle, who was having a pair of jacks at the moment, standing just a ten shy of queen-high straight.
The turn delivered four of spades. Cordeiro placed a $600 bet as Postle reviewed his options.
Now…
The majority of professional players would call or raise in Postle's position: The favorable outcome statistics are high enough to proceed with the hand.
After thirty seconds of consideration, he folded.
The move turned out to be a shrewd one since Cordeiro already had the nuts, a queen-high straight. Her chances of winning were at ninety-six percent before the river.
Justin Kelly, one of the two commentators at the livestream, was ecstatic about Postle's decision:
"This is what I'm talking about, people! Postle takes the weirdest lines and gets people to lay down huge hands at the time. But when he has top pair and a straight draw, he is able to just lay down against the nuts. Postle is just like a freak! He's just a freak of nature. Absolute insanity, guys!"
In contrast…
His colleague, 42-year-old Veronica Brill, was not so impressed. At all.
After months of observing Postle up close, equally as a commentator and an opponent, Brill believed some reprehensible reasons were behind his success. She hoped that Stones Gambling Hall would address the matter behind closed doors and resisted going public with her suspicions.
Postle's fold against Cordeiro was one final drop that overflowed Brill's glass.
"It doesn't make sense," she commented softly, with a pinch of mockery, during the livestream. "It's like he knows. It doesn't make sense. It's weird."
Driving back home that night, Brill replayed the broadcast in her mind time and again. As far as she could tell, she had only one viable option at her disposal.
She was about to commit one of the cardinal sins in gambling, a poker sacrilege, and accuse fellow poker player of cheating — without airtight argument.
(Brill considered Postle an awe-inspiring friend for a long time. She never badmouthed him publicly. Commenting on Postle's move during the livestream on January 12 — yet another presentation of his apparent genius clairvoyance — she noted: "He's Colombian cocaine at its best.")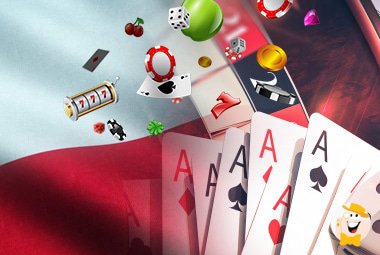 The Whistleblower on Analytical Pilgrimage
In hindsight, the clash was inevitable. It had nothing to do with Brill's jealousy or their previous matchups that went Postle's way.
The issue was philosophical: One player allegedly used nefarious means to cut poker corners; the other invested all she got to learn how to become a better practitioner of the game.
The battlefield happened to be the domain of advanced poker analytics — one that Brill was master of.
Growing up in Edmonton, Alberta…
As a Polish immigrant child, she finished college and became a licensed practical and registered nurse. The job's income was enough to purchase her first home, which came with a wrecked satellite dish, good enough to pick up just three channels.
As fate would have it, one of them was incessantly airing British poker.
In no time, Brill became mesmerized by the game — so much that she'd watch the program late into the night. Mathematical intricacies played a role in her growing interest, sure, but Brill has also been captivated by patrons' attitude towards money.
"Growing up so poor, my parents pinched every single penny. I watched poker players take their money and turn it into [a] tool. They were able to separate themselves from that monetary value, and they were able to grow this chip stack and use it as [a] tool and then invest in themselves."
Brill took her first trial-and-error steps at West Edmonton mall casino, determined to learn how to play poker. Soon enough, she was ripping apart well-paid oil workers coming to town with thousands of dollars to spend.
She used her winnings to go to Las Vegas and play against much stronger players — only to lose it all under the conscious premise that defeats are investments and the price one must pay to get better. 
In 2008, Brill married a USAF pilot and moved to Del Rio, Texas.
Even though she had almost no experience outside the nursing position, she somehow secured an IT job at the local hospital; she got involved in building software for streamlining medical orders.
This career meander served as gasoline to the analytics fire burning deep within her: In 2013, she enrolled in Northwestern University, pursuing an online master's degree in predictive analytics.
The transformative event in Brill's life came with the arrival of her son, David.
The infant was born with a rare genetic disorder that caused frequent seizures. Doctors' predictions were stark: The boy was unlikely to live to his first birthday. 
She devoted herself entirely to taking care of David.
On sporadic occasions when she was able to go outside, she visited local casinos. Therein, she could lose herself in the unyielding analytics of Texas Hold'Em.
Pretty soon…
Stones Gambling Hall became her favorite choice.
Looking for a mental getaway, she persuaded card house management to let her host a monthly poker game on their livestream. She proved to be a captivating presence at the table, and Stones soon offered her regular commentator position on other streams.
Brill turned out to be a diamond in disguise.
She glided through ribald jokes and prudent Texas Hold'Em observations with ease, garnering respect and attention among colleagues and viewership. Little did they knew about her struggles and glasses of red wine she'd consume to cope with David's illness.
As she reflects on those times:
"Stones become my one place I could go to not feel any pain or just to numb it for a little bit."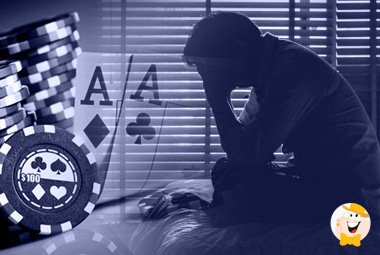 Unwinding Begins: Intricacies of GTO
Three years after his birth, David was diagnosed with aggressive cancer, which led to his death in 2016. Brill's marriage soon felt apart as a victim of the couple's inconsolable grief.
Looking for solace, she turned to the analytical seclusion of poker livestreams at Stones.
And…
That is precisely what brought her into commentator's seat on that pivotal night in September 2019, when Postle folded against Cordeiro.
In Brill's view, none of his achievements made any sense: Postle was winning way too often for a player who didn't employ game theory optimal strategy (GTO).
In a nutshell, there are two primary winning strategies in poker.
Exploitative one preaches that the patron plays to maximize expected value in each given situation by appropriately offsetting opponents' sub-optimal plays and weaker tendencies. This strategy may leave one open to rivals' exploitations; still, often, the weaker players targeted by this approach won't adjust their game to counteract it adequately, allowing the instigator to reap maximal profits over the long run.
On the other hand, GTO revolves around the notion that every conceivable hand has the uniquely best decision. Simply put, players attempt to play the perfect poker. In turn, this strategy exposes opponents' mistakes, which is where the bulk of profits derive from. GTO also incorporates bluffs and semi-bluffs mixed with value bets and can be used to clarify bet sizing.
Of course…
Any player can lose any hand in any given game.
But, a player that adheres to and perfectly executes GTO in thousands of hours of poker is almost guaranteed to come out with a positive bankroll, notwithstanding luck. To this extent, GTO is comparable to the flawless execution of the optimal blackjack strategy.
Professional poker players spend countless hours analyzing poker plays to nail down the exact move and the precise moment to employ it: Five-card poker can produce almost 2.6 million potential hands.
To hone their GTO strategy skills, the most advanced patrons use myriad software solutions and online trainers to improve their prowess.
As far as Brill could tell, Postle utilized zero GTO in his games.
Moreover…
She noticed that he had an extraordinary high rate of voluntarily-put-in-pot (VPIP) statistic, which defines how long a player stays in games before the flop. 
Postle played hands with the whole cards that would lead elite players to fold on the spot. To top it all off, he was rarely punished for such transgressions.
Soon, Brill began to suspect that he had better information at disposal than other players in Stones' games.
In March 2019 — six months before Postle's seminal hand against Cordeiro — Brill approached Justin Kuraitis, tournament director at Stones, and voiced her concerns. She wondered whether Postle could access RFID sensors data that pipe whole card information into the livestream.
Kuraitis dismissed Brill's notions as ludicrous. He insisted that Stones' infrastructure is impenetrable, with no chance of cheating, adding that "most players simply failed to grasp Postle's brilliance."
Veronica Brill was not the only skeptic.
In the same month, Kasey Mills, another poker pro, declined Stones invitation to play, citing Postle's presence as the sole reason:
"I have concerns he may have found [a] way to cheat somehow. Or else he is a god, which is very probable. […] I've just never seen anything close to what happens to him, and it can't help but draw questions."
By the summer of 2019, misgivings grew among players no longer ready to take Kuraitis at face value.
Jack Rosenstiel, the poker pro player from Sacramento, raised his concerns to Stones management. He suggested they check for security flaws in livestreams' software that might enable Postle to take advantage.
Management refused, denying there's truth to the rumors.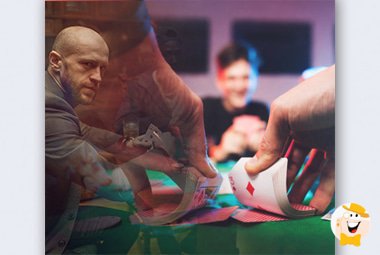 Going Loud: The Brick Hits Back
Finally, on September 28 — seven days after Brill drove on Interstate 80 toward her Santa Clara condo, pondering poker sacrilege — she posted an 18-minute video accompanied by nine tweets.
Her initial suspicions aired during momentous livestream have already created a stir in the poker community. But, she felt obliged to be pluckier and to go louder with her findings. Hence the Twitter thread.
After all, the issue was a matter of necessary and mandatory fairness in gambling.
Not surprisingly, Brill's video went viral.
Public reactions ranged from support to ramblings, with the latter playing a significantly more prominent role. Brill was scolded for her "purely circumstantial case against Postle […] and a speculative hypothesis based solely on math."
In a manner of typical online behavior, backlash soon became vicious and personal.
Brill was brutalized as the monster mother who has neglected her son. On October 2, one player wrote on Twitter that "[she] couldn't wait for her own baby to die how sick is that."
Luckily…
Joey Ingram, renowned poker player and host of Poker Life podcast, had a very different opinion, let alone attitude, akin to a knight that would save a princess on quaint principle.
A quasi-journalistic investigator on his own, Ingram was intrigued by Brill's video: The Postle case was the first one to involve misconduct in land-based casino livestreams. 
Even though he was doubtful about Brill's findings, on September 30, Ingram decided to do his homework and check out a year old archive of Stones' games on YouTube and Twitch.
(True gentleman, indeed, on par with modern Hercule Poirot; just cut him some slack on countless f-bombs.)
Before he knew it, instead of eating and sleeping, Ingram was reviewing hours of Texas Hold'Em videos.
"I watched every hand [Postle] played. The guy's running and gunning and making these amazing plays, amazing bluffs. I watched four sessions that first night, and it was the same thing in all four sessions. And I'm like, something's really messed up here."
For nine consecutive nights, Ingram went live on his YouTube channel, conducting investigations and evaluating Postle's games at Stones.
He narrated each hand and all the moves Postle made. He remarked every time Postle's move seemed strange yet led to wins, or at least minimized losses — for a total of thirty-four hours.
Most importantly…
He noticed Postle's habit of staring into the mobile phone on his lap.
Tens of thousands of players and enthusiasts tuned in to watch and chat with him. (The whole nine-part series has been watched over a million times thus far.)
The prospective consequences of his discoveries were two-folded.
One thing was boldness, even shamelessness of alleged misconduct. But, a much more significant implication was that such potential deceit could rock the livestream poker scene.
As many viewers observed, Postle got exposed because he became too greedy and complacent, neglecting to cover his tracks by occasional, purposeful losses.
Nonetheless, other cleverer fraudsters could still be flying below the radar, harvesting dollars from unwary players, while keeping win percentages low enough to avoid getting caught.
National Interest, RFID Expert Weigh In
Perhaps unwittingly, or quite intentionally, Ingram launched the avalanche of poker sleuths who delved into the mystery armed with detectives' virtual corkboards, boxes of pushpins, and volumes of red string to connect the dots.
(For Ingram, the conclusion was no brainer. He summed it up by nick-naming Postle's strategy as CTO: Crotch Theory Optimal.)
Online forums exploded, inundated with hundreds of posts. Comments ranged from bulletproof telltale signs of Postle's trickery up to calling him innocent.
On one occasion, a member noted, Postle seemed to re-sweep his whole cards so RFID sensors could register them. How could he have possibly known that without real-time access to livestream?
Then again, he was still 'a god.'
Collaborative work of amateur investigators garnered national attention on October 3, when ESPN's anchor put in his five cents.
"If you were this good, why would you be playing in games with a video-feed [and bets as low as $1 and $3] at Stones' poker room? Why wouldn't you be in Vegas, winning all the money in the world?"
Feeling the sudden heat of opprobrium…
Postle was quick to frame the narrative as opponents' envy of his fame.
Mike "The Mouth" Matusow, a professional player from Nevada whose nickname mirrors his trash-talking reputation at the poker table, invited Postle to his podcast.
When the host offered an opportunity to refute all accusations, Postle's explanation fell flat:
"It's creative, diabolical, and predicated on having modus operandi of always trying to be the most unpredictable player at the table. […] There's no book or anything out there that can explain what I do."
His answer did little to put away growing belief: Performances of Mike Postle were so out of the conventional poker logic and statistics that something fishy must have happened at Stones.
Resembling Brill's experiences during the backlash, strangers suddenly started to show up at Postle's doorstep at odd hours, threatening him with violence. At one point, he voiced concerns about his career and his eight-year daughter's safety.
As the scandal gained national traction, one question remained without answer: How?
At this point…
Stones Gambling Hall's image was also in question.
To compound the potential PR issue, Justin Kuraitis — the tournament director whom Brill, Mills, and Rosenstiel initially approached — took the initiative and called in Andrew Milner, an Australian who invented the RFID table and made Texas Hold'Em livestreams possible.
If there was one guy to put the final touch, one primus inter pares among all Hercule Poirots that worked on this mystery, Milner was the one.
(As Brendan Koerner, the author of the WIRED story notes — Milner, former IT employee who plays poker recreationally, initially put together an RFID table in 2008, as a labor of love, intending to use it as a training tool. The demand from casinos to use it as an instrument to utilize the livestreams was so massive that he turned his idea into a business.)
Kuraitis asked Milner whether Postle could have exploited some vulnerability in the RFID table.
Milner considered unlikely that Postle might have tapped into the signal relayed from the sensors to the casino's broadcast center. Those data employed the same encryption used by online banks. For Postle to possess such tech skills would indeed make him a god.
However…
Milner thought that two possible scenarios might be at play.
Postle could install a webcam at the broadcast center, feeding him pictures from computer monitors that showed livestream with no delay.
More likely, though, this was an inside job.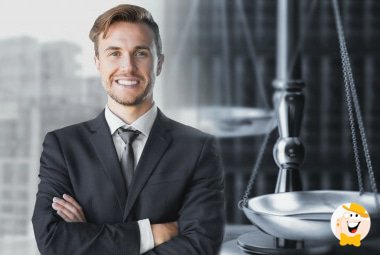 Scales & Blindfolds of Federal Courts
As Milner notes on his conversations with Stones' tournament director:
"I asked [Kuraitis], do you trust your people? It doesn't matter how secure your environment is, if you can't trust the guys running it, all other measures are irrelevant."
Koerner contacted Kuraitis for comment:
"[His] only response was to direct me to a Rounder Life story that suggests Brill fabricated the cheating scandal 'to become a name in the poker world,' a charge she vehemently denies."
Koerner further investigated how difficult it would be to avoid detection if Postle did have an accomplice at Stones.
Multiple sources confirmed that "security in the broadcast room was lackadaisical at best." One former contractor stated that he once brought a masseuse into the secure room, and no one batted an eyelid.
(Kuraitis, on the other hand, sent a text message to Mills at one point in time, claiming that Stones rules forbid tech guys from bringing any mobile device into the room.)
Not surprisingly…
Brill and her corner, propelled by Ingram's findings, were also highly proactive to put RFID dots on the i's and hacking crosses on the t's.
The accomplice theory prevailed as the only feasible one, in the best manner of Occam's razor.
On October 8, ten days after Veronica posted her video on Twitter, this theory spearheaded a $30 million civil action federal lawsuit.
Brill, Mills, and 86 other players claimed fraud or negligence by Postle, Kuraitis, Stones, Kings Casino, and an unknown number of unidentified accomplices.
The plaintiffs hired Mac VerStandig, a lawyer focusing on casino-related cases who's also an avid poker player.
The official complaint revolved around the conclusion that Postle made his winnings in a manner "not known to have been achieved by any other poker player over such a significant period of time."
(Postle won in 62 out of 69 sessions at Stones, according to the plaintiffs.)
Documents submitted to the court in California reveal what Brill & Co. thought to have happened:
"The Plaintiffs have reason to believe the mechanisms through which these myriad acts of wire fraud were carried out by Mr. Postle, John Does 1-10, and Jane Does 1-10 involved Mr. Postle's cellular telephone being grasped by his left hand while concealed under the poker table and/or Mr. Postle's baseball cap being imbedded [sic] with a communications device creating an artificial bulge in its lining (that is notably absent in photographs of the same baseball cap on Mr. Postle when he is not playing on Stones Live Poker)."
The majority of defendants brought in heavy legal artillery to the courts' field.
Stones Gambling Hall hired Boies Shiller Flexner, an elite law firm based in New York City, known for its successful record in high-profile litigations. Kuraitis retained Richard Pachter, a top white-collar and business investigation lawyer based in Sacramento.
Nevertheless, Mike Postle opted to represent himself. One of his close friends told Koerner that "this was in large part because he was now broke."
Almost eight months later…
On June 3, 2020, the Californian Judge, Honorable William B. Shubb, dismissed all cases.
Although the lawsuit was never considered a slam-dunk win for plaintiffs, the news came as a shocker to the poker community. Onlookers and sleuths expected either a push to go to trial or at least a settlement.
Citing the state's gambling laws as a decisive factor to grant Stone's motion to dismiss, the Judge noted that "quintessential gambling losses […] are barred for recovery by California public policy."
The Gathering Clouds of Temporary Aftermath
Using a 1999 precedent, Kelly v. First Astri Corp — a player brought a tort action against the managers of Indian lands casino, seeking damages for losses in blackjack rigged by allegedly marked cards — Honorable William Shubb explained his judgment:
"California's strong public policy against [the] judicial resolution of civil claims arising out of gambling disputes mandates the dismissal with prejudice of plaintiffs' claims against Postle for fraud, negligent misrepresentation, negligence per se, and unjust enrichment."
Thus, Mike Postle was off the hook, also cleared of all RICO and Federal Civil Procedures claims.
Brill was bewildered and furious. On the same day, she posted on Twitter:
"Just letting the poker community know that if you decide to cheat on a live stream, you are free to do so. There will be no accountability for your actions, and you are free to steal hundreds of thousands of dollars. The casino and employees who might help you are not accountable."
In a parallel legal development…
Postle was the defendant in a separate $250,000 lawsuit in Nevada, filed by Marle Cordeiro against his alleged cheating during the livestream on September 21, 2019.
On August 14, 2020, the court dismissed that case, citing a lack of jurisdiction in The Golden State.
As legal clouds began to shadow plaintiffs, a tinny silver lining was forming in the sky, at least to a certain extent, for some of them.
Contrary to Postle's case, the Californian Judge dismissed cases against Stones Gambling Hall, Kings Casino, and Justin Kuraitis — without prejudice. In turn, such ruling left the doors open for amended claims if VerStandig could provide additional information.
On September 11, all parties reached "an amicable settlement" in remaining complaints.
According to VerStandig's statement, he could not find any forensic evidence that Stones was involved in the Postlegate or any evidence that would support plaintiffs' claims.
Regardless…
Rather than to refile, VerStandig secured a settlement while working behind-the-scenes with defendants' counsels.
Richard Pachter, the attorney representing Justin Kuraitis, said that he "would characterize the settlement as a complete vindication." Sources close to his office described financial terms as "nominal," considered as a gesture of goodwill.
Sixty out of eighty-eight plaintiffs agreed to the settlement.
They were obliged to acknowledge that neither Stones nor Kuraitis was "involved if there was any cheating by Postle," while conceding to lack of forensic evidence.
Disconcerted, Brill refused to sign.
Furthermore…
According to her Twitter account, Mike Postle is now after Brill and several poker big names with a libel suit. Koerner corroborated this, writing in a tweet that he's been told Postle seeks $300 million in defamation damages.
With no wherewithal to support and sustain protracted battle at the court, on October 4, Brill established a Legal Assistance Fund for free donations, intending to raise $50,000 for legal expenses.
(Brill intends to file for Anti-SLAPP — statutes designed to enable early dismissal of meritless lawsuits filed against individuals for exercise of First Amendment rights — that costs $20,000. If she raises enough money, she'll consider "accepting the suit and moving forward with discovery." If she somehow wins, getting Postle to pay for legal bills, Brill intends to donate all reimbursed fees to K.L. Cleeton. Additional money, raised but not used for legal fees, will also be donated to K.L. Cleeton to buy him the van.) 
On the landing page of her fund…
Brill writes that Postle is also suing:
ESPN
Joey Ingram
Daniel Negreanu
Poker News
Haralobos Voulgaris (former professional gambler, a sports bettor, and a quantitive researcher)
Jonathan Little and Todd Witteles (American professional poker players)
Crush Live Poker, Up Swing Poker, and Run it Once (all three are poker training websites)
Solve For Why Academy (advanced poker training website hosting Matt Berkey as one of the coaches)
John Does 1-1,000 inclusive.
The list of defendants is correct. Koerner corroborates it in his tweet.
He put a snapshot of official complaint about damages and injunctive relief for libel per se, slander per se, trade libel, false light, intentional interference with prospective economic advantage, unfair competition, and intentional infliction of emotional distress.
As of October 7, Brill crowdsourced $27,021 from 314 donors.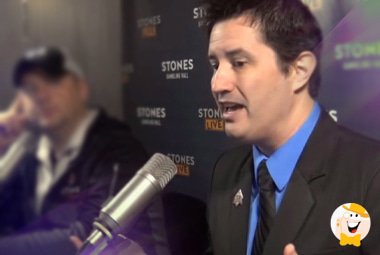 Is There a Movie in the Making?
Justin Kuraitis also took active steps to voice his opinion.
While he remained silent during the legal process — on the advice of his counsel as the California DoJ Bureau of Gaming Control conducted the investigation — in September, he released a four-page statement defending Stones, Postle, and himself.
Kuraitis elaborated in detail how his detractors, essentially, "jumped at the chance to be in the spotlight with numerous false claims."
The list of persons he deemed as such includes Brill, Ingram, Cordeiro, Daniel Negreanu, Doug Polk, Matt Berkey, Jason Somerville, and "many others not worth naming."
(Excluding direct participants in the Postlegate and Negreanu, the remaining three names on Kuraitis' list are all professional poker players.)
The lineup is telling, offering an insight on how pros might have weighed in; the same goes for Postle's legal suit.
Speaking of him…
Postle remained intriguingly silent during the whole sequence of events.
Except for his statement on Matusow's podcast, he made public comments only twice — notwithstanding Twitter claims about his innocence, great instincts, or study of 'human behavior' and apparent deletion of his LinkedIn account.
First off, talking to Koerner in June, he painted Brill as "a toxic, pathological liar who has proven narcissistic and sociopathic traits and has really gone off the deep end recently."
In August, he contacted Koerner to request a delay in the publication of his story; remaining amenable to such an option, Koerner wanted to see some evidence that would back up Mike's assertions.
Postle said he'd check with his lawyer and never got back. He also "declined repeated requests to answer detailed fact-checking questions" for Koerner's article.
The second time, in September, Postle sent a text message to The Sacramento Bee, a daily newspaper founded in 1857.
He pointed out there's his side to "this entire fiasco to tell," and that "it won't just shock the poker and gambling industries, but the entire world."
Postle noted he's working on a tell-all, "wild documentary for the world to see it," that would provide evidence of his innocence and additional explanations. He referenced 25/7 Productions as the production company of such a movie.
Curiously enough…
In August, Veronica Brill posted on Twitter that one Dave Broom from 25/7 Productions contacted her to participate in a documentary movie.
According to Brill, Broom introduced himself as a director "who's shooting Netflix documentary about the cheating scandal," and wondered whether she'd be interested in sharing her story.
Snapshots of their chat also reference Postle, Kuraitis, and the attorneys involved in the case as interviewees.
(On their website, 25/7 Productions list NBC, CBS, Fox, DreamWorks, Discovery, MTV, Netflix in their portfolio.)
Potential docudrama — let alone Netflix possibly behind it — brings yet another dimension to this saga, as additional legal actions loom on the horizon.
The Postlegate is far from over.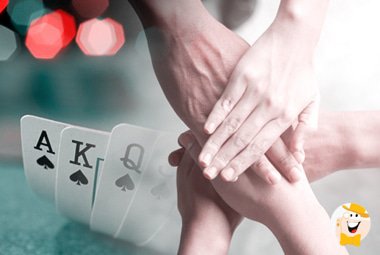 United We Stand, Divided We Fall
But, how much money did Postle make during his winning streak at Stones livestreams? Depending on the source, all in — between $250,000 and $300,000.
(In an interview with Koerner, though, Postle pointed out that "he earned just $80,000 from the winning streak, and that his accusers have erroneously included chips he bought or loans repaid by fellow players.")
A quarter of a million dollars is a lot, especially when stacks of money stand on one plate of a conventional beam balance. The other plate is, at least for now, reserved for myriad questions with no answers.
Why Postle's baseball hat had a strange bulge around its brim? Why the hat vanished during his post-game interviews? Why Postle allegedly hasn't played in any other, non-streamed, game at Stones or anywhere in Sacramento for that matter? Why didn't he take part in no-limit, high roller games in Las Vegas for quite some time? Why he kept cell phone in his lap, contrary to his opponents who put theirs on the table? Why were players allowed to participate with their mobile devices in the first place? Why haven't Stones restarted livestreams once the external investigation ended?
The gambling world will have to wait for a while before reaching equilibrium, the moment when two plates on the traditional weighing scale level off. Perhaps they never will.
No matter the outcome…
The Postlegate did achieve one thing: It brought the poker community together like never before.
Sure, harsh words were exchanged between supporters and doubters as social networks provided the malicious backdrop for personal attacks, so sadly and so unnecessary present nowadays.
But poker players worldwide united in the pursuit of truth — a noun which, in its countable and uncountable form, usually does not have the plural, except in particular contexts which this scandal isn't.
The Postlegate is not the first shenanigan in the history of interactive poker.
In 2005, the UltimateBet cheating scandal rocked the iGaming scene, followed by the Absolute Poker controversy in 2007, which caused the same tectonic shifts.
Both events were resolved by painstaking sift through data of multiple online users and a couple of superusers. Wizard of Odds played a prominent role in solving Absolute affair, while the other one required years to conclude.
The Postlegate needed only a few good men — led by the courageous female whistleblower with "no regrets about calling out Postle" — to unfold.
The rest was just a chain reaction of the gambling community, which, in the zeitgeist of scammers, swindlers, and rogue casinos, again proved how deeply it cares about fair-play and truth.
The lessons are aplenty; each one of us will take their own.
Some of them, such as the possibility of hacking into livestream feed to gain the advantage, will reverberate long after readers close this tab.
The most astounding one, albeit evident, is the power of video: Everybody's watching today, in real-time and replay — every angle, any lens, all the time.
Here at LCB, we will continue to do the same, bringing more value to you and your gambling experience, particularly when it comes to real-life stories worth knowing well.
[Editor's Note: We dedicate this editorial to K.L. Cleeton, a 31-year-old poker player from Illinois, USA, with spinal muscular atrophy. Cleeton describes his medical condition as "something like being paralyzed from the neck down, but I feel everything." He can only move his right thumb for a tiny amount, which he uses to steer his wheelchair. Yet again, Cleeton plays poker and considers it as "one of the truest forms of competition that somebody can take part in […] that is supposed to be fun." Yet again, unable to fly, Cleeton took the three-and-a-half-day drive from Illinois to Vegas — 1,700 miles one way — to take part in the 2017 World Series of Poker, on behest of personal involvement of Daniel Negreanu. And yet again, life shows us that levels of perseverance, dedication, hope, and happiness are limitless, ours to own. K.L. Cleeton, may the Force be with you.]
"The hand that turned the poker world upside down started interestingly..."
Back to articles