Back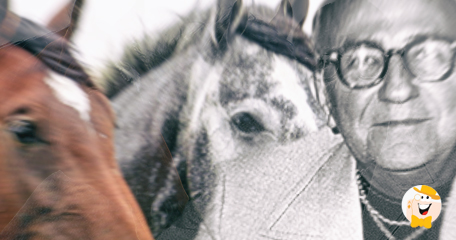 One of the great and almost undefinable friendships in Las Vegas was the one that existed between Bennie Binion and Johnny Moss.
There is no question that the two men were lifelong friends. Gambling was their bond. Illegal when it had to be, and legal once they arrived in Las Vegas.
Both men were born and spent their childhood and young adulthood in Texas. They learned to gamble from shysters, con men, and gangsters who worked all the angles, including the illegal ones.
Binion was largely raised by his grandfather and grew up on the back of a horse. He slept in the back of pickup trucks and in sleeping bags on the hard prairie soil. Like Johnny, he could handle himself in a gunfight and was forced to prove his manhood a time or two.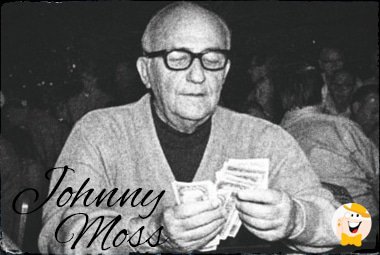 But despite their lifelong friendship, there was one thing they didn't agree on. Bennie Binion loved horses. Johnny Moss couldn't stand them.
When Bennie was bringing the Professional Rodeo Cowboys Assn. Rodeo to Las Vegas, Moss stayed out of the picture. He was content to let Bennie rub elbows with the PRCA cowboys. Moss preferred to be in a poker game at a distant casino.
I once asked Moss in a light-hearted way if he had ever been on the back of a horse. He had a toothpick jutting from the side of his mouth.
'Are you kidding?,' he said. He never answered the question.
I knew Binion raised horses as well as cattle on his ranch, so I dropped the subject. I was a horseback rider and could relate to Bennie's love of horses. When it came to horses and rodeos, Bennie and Johnny definitely were the odd couple.
Rodeo cowboys will never get another friend in Las Vegas like Bennie Binion. Over the past two or three decades, Las Vegas has become more urban and less rural.Nobody has stepped in to take Binion's place in promoting rodeos.
Sam's Town was a real country western joint for many years. It had a lively poker room, a western band, attractive cocktail waitresses clad in cowgirl gear, and the like. That is a thing of the past. The poker room has lost its players and in today's complex world they are tough to get back.
Bennie and Johnny's friendship reminds me of another offbeat friendship between Mickey Mantle and Billy Martin of the New York Yankees.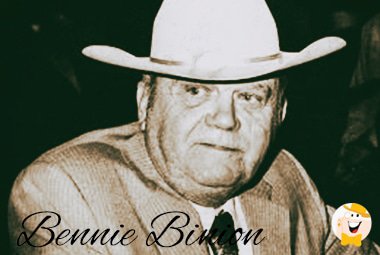 Mantle was pure country corn when he first started wearing the Yankee pinstripe uniform. But both he and Billy loved women, drinking, a good fight, and baseball. They hung out in bars and got into trouble together.
Once Mickey invited Billy to visit him at his family home in Oklahoma. He took him on a hunting trip. Unknown to Martin, he had made arrangements with a neighboring rancher to shoot an old steer the rancher wanted to get rid of.
The two hunters didn't see any deer, so Mantle said they might as well shoot a cow or two. He took aim on the steer, shot it, and before he could stop Martin, Billy shot two other cows from the same herd. They settled with the irate rancher for cash.
I think it's reasonably safe to assume that Johnny made it through life without ever sitting on the back of a horse. Bennie couldn't understand it, but Johnny was his friend and sometimes a fellow has to overlook a friend's faults.
"There is no question that the two men were lifelong friends."
Back to articles