Back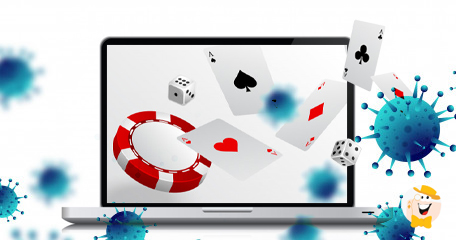 In three words: Understandably, inexorably different. Industry's journey from 'bricks to clicks' and back triggered by global pandemic reverberates the timeless notion of Reinhold Niebuhr: "Change is the essence of life; be willing to surrender what you are for what you could become."
Throughout a 382-year long history of brick-and-mortar casinos, a number of seminal events impacted their business practices. Some resulted in an immediate change; others took the time to leave their mark. Either temporary or sempiternal, these happenings shaped the industry and influenced the players' behavior and experience.
Industrial revolutions, technological breakthroughs, entertainment innovations, architectural marvels. Matureness of societies, the evolution of regulations, mathematical achievements in the development of playing strategies. Wars, austerity measures, massive inflations, stock market crashes. And, several pandemics.
To rank them all in a meaningful manner would probably require a panel of experts from various academic disciplines. Regardless of the composition of such a board, arguably, the majority would vote Covid-19 global pandemic among the top three.
Indeed…
The outcome of Covid-19 and its impact on our civilization will require years, if not decades, to realize entirely. It's a formative event, one that everyone remembers where they were when they first heard the news, impossible to forget.
In terms of the gambling industry, the global pandemic succeeded where thirty-seven centuries of occasionally suppressive and prohibitive legislative efforts in the history of gaming have failed.
Covid-19 entirely brought global land-based gambling to a grounding halt.
Contrary to expectations that the double-pronged bricks and clicks industry will continue to grow in 2020 — propelled by regulated, legalized, and measured integration of gambling into our lives — Covid-19, in effect, left worldwide markets with only one.
If players were to test their choices with given chances in any game in the last couple of months, the digital realm was, and still is, for the majority, the only viable option.
Luckily…
It seems that extraordinary efforts of healthcare workers in conjunction with financial necessities and our responsibility in battling the pandemic — imposing insurmountable tall on our lives and livelihoods, yet incomparably smaller to void left by those who perished and continue to live in our dreams, prayers, and tears — have enabled some countries and states to lift national lockdowns partially.
At least for now.
Thus, as we try to realize what new normal precisely means — particularly in the economic, social, political, personal, and spiritual sense — a couple of gambling questions comes to mind.
What does reopening mean for land-based casinos? What is the volume of changes to be expected in terms of gaming practices? How will the new systems, if any, work? Are we going to risk our health by visiting brick-and-mortar halls?
In a nutshell, based on information currently available, which is to say some things may change:
Understandably, the players' experience will inevitably be different.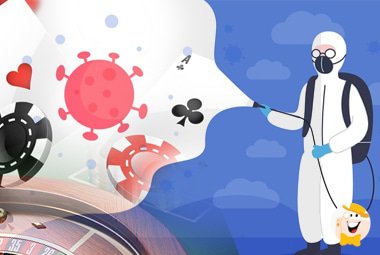 We've Been There Before, Maybe
Now, the gambling industry and global pandemics go way back. The most visible representation of Covid-19, face mask, was dully present at the first casino in the world — kind of a plankowner.
When Il Ridotto (The Private Room) opened in 1638 in Venice, Italy, the noble players and celebrities visiting four-story premises were required to wear face masks to obscure their identity.
Almost three centuries later, during deadly influenza from 1918, Europe was engulfed in the First World War, leaving casinos in Monte Carlo, Baden-Baden, Bad Homburg, Wiesbaden, Paris, and Marseille ravaged by armed conflict.
But…
Other gambling verticals were left almost unaffected.
In the United Kingdom, only the slight accommodation adjustments to horse racing calendar were needed in 1918, although they were more the result of the war than the pandemic.
Across the Atlantic Ocean, true to the hyper resilient history of gambling and sports betting in America, it was business as usual. While Las Vegas casinos would have to wait until 1931 to play a bit more significant role in this story, horse racing was literary unstirred.
The Kentucky Derby in May 1918 — remembered for an astonishing win of Exterminator, three-year-old Thoroughbred, by a full length, on 30-1 odds, owned by a man who didn't even want to enter the race — and ensuing Triple Crown circuit went on schedule.
Even in 1919, the second year of deadly influenza, the racing calendar in the United States remained unchanged, with tens, if not hundreds of thousands of people in attendance.
(Obviously, our proclivity to challenge social distancing for the sake of ordinary pleasures is nothing new.)
Then again…
The times of the deadliest pandemic in the last century are incomparably different than today. Other than happening on the same planet, nothing else is the same, not even human nature.
So, as nearly two dozen states in America partially reopen or plan to soon lift Covid-19 lockdowns, we look into five — Nevada, California, Pennsylvania, New Jersey, and New York — which constitutes for 36.5 percent of overall land-based volume in the country, according to H2 Gambling Capital.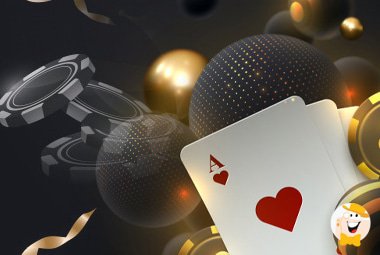 Should I Lift or Should I Go?
Actually, we can look only to Nevada. The Golden State and Pennsylvania reopening phases do not yet include brick-and-mortar casinos. At the same time, New York and The Garden State have no timetable to lift lockdowns thus far.
The Nevada Gaming Control Board (NGCB) published on April 21, a six-page memorandum regarding health and safety requirements for the reopening of the state's casinos.
The document represents "a list of procedures that should, at a minimum, be considered and addressed [while] not intended to be all-encompassing."
However…
The memo puts Governor Steve Sisolak — the first Democrat since 1999, elected two years ago — firmly behind the wheel in terms of when casinos are to reopen. At the moment of this writing, Gov. Sisolak believes that Las Vegas gambling halls should remain closed, as they are since March 17.
Changes proposed by NGCB include limiting the casino property occupancy to at least 50 percent of building limits.
Table games should not have more than three players at the same time for blackjack, four for roulette and poker, and six for craps. Casino staff will have to prevent patrons from assembling in groups around tables that may feature Plexiglas sneeze guards — the custom barriers that separate dealers and players.
Every second slot machine should have the chair removed to enable social distancing.
Casinos will check temperatures of patrons and employees by "discreet and non-invasive" thermal screening at each entry point.
Visitors are encouraged to wear personal protective equipment (gloves and masks). If the property's guidelines stipulate that players and employees have to use PPE, including face shields, the casino must provide them. Hand sanitizers and disinfectant wipes should be available to all.
Playing chips are to be disinfected every two or three hours, game seats and rails after each player leaves the table; door handles, restaurant menus, escalator rails, and remote controls in periodic intervals.
Speaking of amenities…
Restaurants will have reduced seating while swimming pool cabanas and chaises will have to "allow for appropriate distancing." Nightclubs with dancers and revelers are off the limits "until further notice."
Unions and Federal Aid
Of course, all of this is more part of the preparation process than anything else. While some Strip resorts consider Memorial Day as a kick-off date, no timeline is yet available.
Gov. Sisolak announced that Phase 1 of Nevada's reopening — one of three phases defined by President Trump's 18-page guidance document — begun on May 9, although casinos will remain closed during this stage.
Some operators took a proactive approach.
Wynn Resorts, building upon the experience of reopening their Macau casinos after the mandatory 15-day shutdown in February, already issued Health and Sanitation Program; the 23-page document elaborates on all the necessary steps to relaunch safely.
In a parallel development, this resort company announced free Covid-19 testing for all employees, in partnership with the University Medical Center of Southern Nevada.
On the other hand…
The Culinary Workers Union, Unite Here — a labor union that represents casino employees in the United States — seems to play an equally important role in reopening efforts.
On May 5, the union published Guidelines for Gaming Facilities — six-page document on Covid-19 protective procedures to be instituted in all venues before employees return to work.
The impressively thorough and extensive set of measures — possibly indicating other agendas brewing beneath — covers all conceivable contingencies and puts the obvious onus on casinos.
Among others, the union's concerns include detailed sanitation protocols and procedures, adequate supplies of personal protective equipment, tracing of suspected carriers, testing for all staff paid by employers including health training, and protection from retaliation when employees refuse to work in an unsafe situation.
Donald Taylor, International President of Unite Here, said that NGCB's health and safety requirements are insufficient. During a press conference, Taylor singled out recent efforts of Wynn Resorts while noting that "even those can be improved upon."
Worth mentioning is that the language used in all statements emphasizes "during Covid-19 pandemic".
Why?
Because at this point, no one knows when or how pandemic ends. The most probable and scientific answer on steps necessary to stop it revolves around "social-control measures, medications, and a vaccine."
What can such protracted battle with Covid-19 mean for land-based casinos?
Myriad of practical, financial, and legal obstacles to negotiate in the future.
For instance, MGM Resorts — Borgata Casino operator in Atlantic City — already sent an email to furloughed staff, warning that "some of our colleagues may not return to work this year." The company extended employees' health insurance through August 31, but after that date, nothing is impossible.
Not surprisingly…
The gambling industry leaders already raised the question of federal aid with President Trump and House and Senate leadership.
Both Senators from Nevada and Colorado Senator, joined by American Gaming Association President and CEO Bill Miller, pledged to enable casinos to receive emergency payroll loans through the CARES Act and the Paycheck Protection Program.
Initially, the initiative gained no substantial traction — except President Trump's response: "I will take a look at that strongly. Nobody's told me about it." — although the Small Business Administration did revise regulatory guidelines on April 24, allowing size-eligible small casino entities to participate in PPP.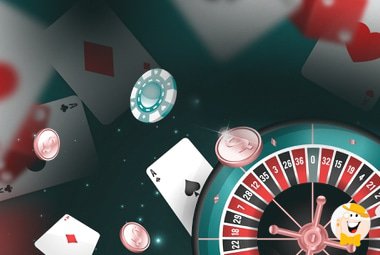 The Length of Recovery Roads
So, yes, the land-based segment will take some time to rebound from the Covid-19 pandemic. The overall financial burden might be epic — and that's without taking airline flights, borders' crossings, compulsory quarantines, and other how-to-bring-customers aspects into consideration.
When Macau casinos reopened at the beginning of March 2020, the number of visitors was down 92 percent compared to the same period in 2019.
From the players' perspective…
The gaming experience will most certainly be inescapably different.
Am I safe here? Is this table sanitized? Wait, but they've checked my temperature on the way in, now again? Is this guy on near slot perhaps too close? How am I suppose to read telltale signs in Texas Hold'em game when all players wear masks? Did somebody sneeze near my drink? Here I am, overclocking on all of this, while I should focus on my game!
Be it as it is, perhaps the winner of 1918 Kentucky Derby, and Reinhold Niebuhr — American theologian, ethicist, professor, and recipient of the Presidential Medal of Freedom — may offer some advice.
Just like the owner of Exterminator, we — as humanity and the gambling industry — also didn't want to enter this race with Covid-19. And yet here we are.
The only thing we can do is to compete as best as we know, to play safely and responsibly — which means social distancing, washing hands frequently, using PPE, and avoiding unnecessary contact — and to hope that we have what it takes to surrender what we are for what we could become, and win by a full length.
After all, isn't that why we live and gamble in the first place? To pursue what we could become, and win.
Let's become and win, then.
"hope that we have what it takes to surrender what we are for what we could become"
Back to articles