Back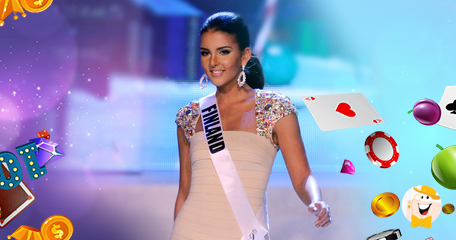 Portrait of Sara Chafak, intriguing poker player and a beautiful, classy, intelligent, and skillful woman who seems to fit Tyrese Gibson's quote: "Grow through what you go through."
Some combinations are everlasting: Cash and free time, peanut butter and jelly, music and dopamine, football and beer, intellect and humor, rain and books, paper and fountain pen, bed and lovers, Netflix and binge-watching. People do change, but the ultimate gel ups don't. The list of perfect composites is infinite, old as the human race, and varies from person to person. Among them all, table games and exquisite women come naturally.
Whether in the form of an entourage, kibitzers, shills, or dealers, stunning ladies have been an integral part of games' folklore for hundreds of years.
Our old acquaintances, Claire and her short-haired girlfriend, compound the segment of the story that becomes more impactful when you consider contemporary female poker players.
Laura Cintra, Liv Boeree, Samantha Abernathy, Vanessa Rousso, Maria Ho, Vivian Saliba, Kimberly Lansing, Tatjana Pasalic carry the torch once lit by Lottie Deno and Josephine "Josie" Marcus, back in frontier days.
Their attractiveness, intellect, playing skills set, and table demeanor is impressive.
But…
Sara Chafak perhaps goes a few steps beyond. Or not?
Former Miss Finland, a model, a singer, a songwriter, a TV personality, a host of a cooking show, and poker world celebrity entered the world of gambling with a bang.
In 2014, she pulled off the crazy bluff on Ronnie Bardah — professional player, the 2012 World Series of Poker winner, and WSP record-holder — on $701,000 hand in Texas Hold'em, on live television.
The video was an instant viral sensation, catapulting Sara into the stardom of poker and entertainment industry. She became the icon of astonishing beauty and seemingly extraordinary intellect compounded by grounded, confident, determined, and a very private personality.
For us…
At the LCB — Land of Curious Brains — that was more than enough to ask a simple question: Who is Sara Yasmina Chafak?
Let's see.
The Shark Outside the Cage…
To do it right, hopefully, we should allow readers to meet Sara as the whole world did. So, to start with: What happened in Episode 7 of the 2014 PokerStars Shark Cage show held in Barcelona, Spain?
Well…
To bring us all up to speed, the Shark Cage is a reality TV show pitting six patrons with different backgrounds at Texas Hold'em table. Players use various gimmicks — hidden cameras, timed moves, different bank and time chips — to add excitement and entertain the viewers in each 48-minute episode.
There are eight episodes in each season. The winners proceed to grand finals, where eight patrons play the winner-takes-it-all game to seize the million-dollar prize in cash.
The biggest attention-grabber of the show is the Shark Cage.
Whenever the game reaches the river, any participant can press a bluff button hidden beneath the table and use the bluff card. TV viewers see it, but patrons at the table don't. When a player successfully bluffs an opponent to fold a better hand, the losing patron ends in the cage, and stays out of action for the remainder of the round, until one player leaves the table.
But, if the bluff gets picked off, the initiating patron spends some time behind bars, pondering on the nature of boomerang.
The extra fun in the show comes from the casting of poker players. They are celebrities, movie stars, athletes, online challengers, top professional players.
PokerStars' show is about the tongue-in-cheek stage, telling the characters' stories enticingly, the Cinderella fairytale opportunities, and an action-packed poker play (tight players are a big no-no).
Above all…
Just like gambling should always be, The Shark Cage is about entertainment.
Four men and two women lined up in Episode 7 of that faithful 2014 show. During pre-game interviews, Sara Chafak and Ronnie Bardah were sharp as whimsical sharks' teeth.
"Miss Finland? Like, really — we have a model at the table? I'm here to do what sharks do, and that's like, take a bite out of these people, and just grab all the chips, and hopefully have every single chip at the end." As a pro poker player, Ronnie was as self-confident and provocative as one could be on reality TV.
Sara was infinitely more concise: "I want to send all of them to the shark cage."
(That's the thing with women: They use considerably fewer words than us, men, to express their intentions and feelings.)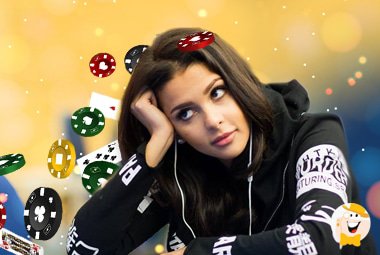 …Bites Without Splashes
Obviously, Sara was well aware of how unknown she was at the moment. "I think that the others will underestimate me, but I will take that as an advantage."
Ronnie was a bit more opportunistic, particularly considering Sara's beauty. "If I get to be in the cage with Miss Finland at the same time, then possibly it's a good thing to be in the cage."
After the very first hand in the game, Ronnie was in the cage, alone, "hit by the biggest bluff we've ever seen on the show!"
"Is this real life," Ronnie exasperated. "On national television, on international television, and she puts me in this cage on the first hand. This is ridiculous."
(Observational note: If you're going to bluff someone, do it in the beginning, when they don't know who you are or what your behavioral patterns are. As Daniel Negreanu comments on Sara's play: "The problem is that you can't really put her on define range.")
Seeing the things as he is and not as they are, Ronnie acted like a true gentleman.
He congratulated Sara — "a very nice bluff, really cool" — when he was ousted from the table a few hands later by Kara Scott, another beautiful lady (we'll come to her very soon).
"I'm not upset at Sara. She did her thing. She showed, in the end, she had bigger cajones than I have. I'm gonna be hiding under a rock for a little while," Ronnie said after the show.
Like all of the above is prelude…
Sara did a similar thing to Jean-Robert Bellande, another pro player at the table.
A few hands afterward, at a $350,000 pot, on the turn, Sara had Queens Deuce against Bellande's pair of Aces. Jean-Robert folded the better hand.
A couple of minutes later, in another encounter between the two — wherein TV viewers could only see Bellande's hole cards as Sara's hand remained hidden — she went all-in with $1 million after the river.
In the words of the commentator, "Even though we know she likes to bluff harder than when you tell your girlfriend it's okay to go through your phone, I like a fold here."
But not Sara.
This time, though…
Jean-Robert believed she was bluffing, as he said after the show. Opting to go home rather than go through the embarrassment of the cage, he called it with the pair of sevens.
Sara won the hand with two pairs.
(Observational note: Use perceived patterns to your advantage at table game to deceive opponents.)
The winner of the episode was eventually determined between Sara and Kara Scott — Canadian British TV personality, ten-year poker veteran, and a brand ambassador for 888poker News. Until then, Kara ousted both Ronnie and Jean-Robert, the only pro players in the episode, off the table, proving that not only New Jersey women can kick men asses in table games.
In the end, Kara won and went on to London to play in the finals. Sara got the attention of the poker world.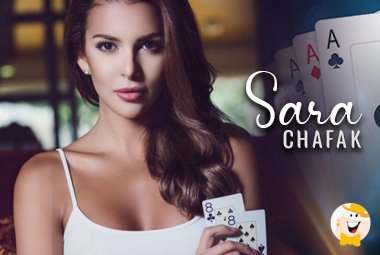 The Path to Prominence
But Yasmina was no stranger to attention or poker.
Born on October 25, 1990, in Helsinki, Finland, to a Moroccan father and a Finnish mother who divorced nine years later, she grew up with five brothers (some sources mention three brothers and a sister). Her childhood dreams included enlisting in the army, becoming Miss Finland, a singer, and poker player.
The latter came first.
Sara began playing poker at the age of 19 after her boyfriend introduced her to the game. Attending small home games and various pubs in Finland as the personality gambler while it was still legal to conduct public poker tournaments, she won a couple.
Sara was even awarded a seat at the finals but never made it; severe flu stopped her. She pledged to her doctor to attend the event while wearing a mask and gloves — so much about respiratory illnesses and gambling — but he was adamant.
Quite disappointed, Sara stopped playing poker for a while and went to university.
She studied in Estonia. Some sources list that she attended International Marketing at Business School, while Sara states that she got her degree as a professional chef from Culinary School.
Returning to Finland when her main dream became true and when she won the national beauty pageant in 2012, Sara went on to participate in Miss Universe competition in Las Vegas, Nevada.
However…
Apparently well aware that such contests can be stepping stone for other things in life, she strived to attain skills and education outside the beauty world — some sources list that she speaks five languages, including Arabic — and returned to playing poker.
After taking part in a couple of celebrity events and reality TV shows in Finland, Sara caught the eye of local PokerStars producers. According to her, she was hesitant, trying to avoid publicity, but caved in at some point.
And, what do you know…
She won and qualified for the main event, her first-ever major poker tournament. Sara made it to Day Two before being ousted out but got spotted by global PokerStars people that offered her to participate in The Shark Cage in 2014.
The rest, in terms of the poker world, is history.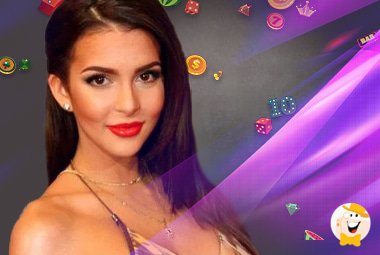 Beauty Hides in the Deep
Her other entertainment excursions include movie industry — with six credits, mainly in TV Mini-Series — and music, being featured on a video by JVG, a Finnish rap duo. Sara also hosted her cooking show, From Salt to Saffron, at some point, produced by Fox and broadcasted in Finland and several Baltic countries.
Talking to MTV News from London in March this year — locked down due to the Covid-19 pandemic — Sara declined to define her current regular job.
What is known is: Her business includes a lot of traveling, and she spends time in the United States. Other than that, it's a mystery. She's known as the influencer and tends to keep all information related to her life to herself. (So much about keeping the playing cards close to one's chest.)
Her Instagram and Twitter accounts have 132k and 16.2k followers, respectively.
Among others, Sara follows Dalai Lama, Maya Angelou, and Obamas on Twitter. Other than pictures, she posts meaningful messages, thinking about the mind as a garden and thoughts as the seeds or elaborating on the beauty that comes from within and how a good person is never ugly.
(Makes you wonder: Did she mean that fine persons are always good-looking or that regardless of their physical appearance, good persons are always beautiful? We choose to believe in the latter. Why? Because, according to Sara, she likes to be surrounded by calm, confident, and humble people, and avoids "drama, gossip, and bullshit"; the first thing she notices about one is kindness and humbleness.)
Sara seems to play online poker a couple of times a week. She doesn't grind full-time but indulges it in a measured way. Before each session, she gets her sleep, read, try to relax, enjoys good food — what to expect from a professional chef and foodie — and avoids any drama.
While she lives quite a reclusive life — which makes her demanding to profile — one thing stands apart.
"Whenever I do something, I do it 100 percent."
Following that mantra, Sara enjoyed and probably still enjoys playing poker, feeling "like being at home," while having substantial aspirations. That is why she plays: "To try and score the biggest achievements. Why else would anyone do it?"
And…
That's another similarity between gambling and life, which makes these two the everlasting composite of skills, dedication, well-used chances, missed opportunities, and luck.
"entered the world of gambling with a bang"
Back to articles