Back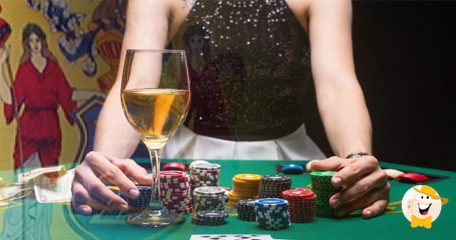 "Women are like tea bags; you never know how strong they are until they get into the hot water." An ageless quote credited to Eleanor Roosevelt was spot-on then, is spot-on today. We live in the age of systematic dissolution of centuries-old illusion asserting women inferior to men — a toxic notion and seed of discrimination, harassment, even violence. To eradicate gender inequality is of paramount significance. It would amount for the greatest achievement of our time, hand in hand with resolving economic disparity and climate change mitigation.
Among these three, gender gap should be the easiest to tackle because there's no argument to substantiate any other view except the truth — women and men are equal — plus, it requires much fewer resources, in fact, only the will.
Wherever, whenever we look — confirmation of equality awaits. History provides countless testimonials of women's achievements or mishaps on par with men's.
But, since the past is so often forgotten by the present, memorable worldwide initiatives have to keep putting female capacities in the spotlight, right in front of the eyes of intransigent men who still prefer to keep blindfolds on.
In a poignant zeitgeist twist, more than a few power figures have been exposed for their disgraceful advances toward women in the last couple of years. They should all get what justice deems they've deserved, though, by their actions, they forfeited the right to be respected by any gentleman. The hammer blow in this particular aspect is — those cases are just the ones we know of.
Ironically, by digging deeper into Roosevelt's quote we realize that precursors of expression were present way back in the 19th century, equally addressing humans in general.
All people are like tea bags. Women and men have equal strength whenever they face hot water.
[Buddy, there is a difference between chamomiles and strawberries. — All right, let's not get into the chai taste debate right now. — You call that the chai debate?]
Be that as it may, gender inequality is, unfortunately, and sadly, an uphill battle.
Thus…
For those hard-core, last man standing types of men, every once in a while we need to reach out for women's achievements, to quantify them, and to persistently keep on pointing out to prima facie equality. What a paradox; no one needs to be persuaded that the sky is blue.
While in other walks of life men can try to twist and turn women's accomplishments as much as they like, or can — including remunerating them less than male counterparts — when it comes to well-governed gambling the situation is crystal clear. Numbers don't lie, results can't be faked, what you get is the only thing you see.
Dices, cards, reels, and wheels know no gender.
Of course, doubting Thomases are quick to attribute the individual win of a female gambler to luck. Truth be told, this is the universal comment to other patrons' win: we're infinitely more focused on results than on underlying processes which govern the outcome.
So, when it comes to slots, lottery, or bingo, instead of recognition woman sometimes gets 'it's just luck'.
Fine.
But, what about interactive sports betting or online casinos and poker, for instance? It is impossible to credit performances in these activities only to luck; no Sir, we would not evaluate Billy Walters' or Daniel Negreanu's results in such a manner.
And, how about conclusions from six months of observation of women's performances in the New Jersey market, coming from the study conducted by 888 Holdings, one of the iGaming behemoths? That should be a representative sample, not to mention a credible source.
Well, as it turns out, "when it comes to online sports betting, women reign supreme and routinely outperform their male counterparts [whereas] when it comes to online casinos and poker man saw a significantly larger average loss."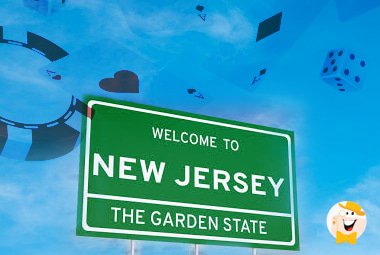 Flowers of the East Coast Garden
The data originate from 2019 mid-year business results overview of 888 Holdings — market-leading and innovative online gaming solutions provider operating in 13 countries with over 25 million registered players using products on 17 languages — and their analysis of Q1 and Q2 patrons' activity in NJ.
Now…
The Garden State is one of the most historic places in American history. Referred to as The Crossroads of the American Revolution, it is also the stage of seminal events in the history of gambling in the United States.
Having land-based gambling legalized since 1977, New Jersey was one of only five states to enjoy initial exemption from PASPA enacted in 1992, including Delaware, Montana, Nevada, and Oregon.
By failing to enact proper legislation within the required timeframe and utilize such aegis, the state took the significant, if not the greatest economic loss of opportunity once the Bradley Act kicked in. Quite stinging, PASPA was named for Bill Bradley, New Jersey Senator who was one of four sponsors to introduce this law to Senate, jointly with Senators from Arizona, Pennsylvania, and Utah.
When the recession effects rampaged the state's economy in 2009, New Jersey began protracted legal confrontation against PASPA.
One referendum and two state legislations later — including endless hearings at District Courts and Courts of Appeal — New Jersey re-petitioned the Supreme Court to hear the case in 2016.
Back in 2012, the highest court in the federal judiciary of the U.S. declined to hear the state's arguments.
In 2018, the 6-3 SCOTUS decision which ruled the whole PASPA unconstitutional for violating the 10th Amendment changed the landscape of gambling and iGaming in America forever.
Consequentially…
New Jersey is today a well-run gambling market with nine brick-and-mortar casinos, three horse racetracks, and 16 iGaming halls operating legally.
The Garden State ranks first among all states by online gross wins in online casinos and poker ($458.4 million and $23.1 million respectively), second only to California in interactive sports betting ($218.9 million).
Also notable from the perspective of players' protection and gambling responsibility, 95% of New Jersey's online patrons visit onshore venues; in comparison, 73.7% of California's iGamers play offshore, including virtually all casinos and poker regulars.
[All data according to H2 Gambling Capital projections for 2019.]
Furthermore, as iGB North America reports, the state sports betting revenue was up 174% YoY in August 2019, with 84% of the handle coming through online sportsbooks. The iGaming market followed the trend with a YoY revenue rise of 65.7% from the same month last year.
The state's taxation of 15% on interactive gross wins in casino gaming and sports betting provides for healthy economic benefits in New Jersey, while a properly regulated online gambling market drives refreshing social trends.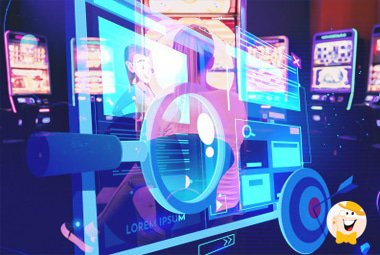 Crunching Study Findings
Therein, in the state with projected 2019 GDP of $671.6 billion and 8.9 million people with an average median age of 39.5 years — of which 51.2% are women — 888 Holdings operates fourteen customer-facing iGaming websites focused 60% on casino business, 18% on sports, 16% on poker, and 8% on bingo. Only 10% of overall business operations are B2B oriented.
Steadily building trusted brands on 888 Casino foundations since 1997, the London Stock Exchange-listed operator has "the customer at the center of [its] business [with] culture of continuous innovation and improvement [which] ensures that its products and customer service continue to exceed expectations […] above all in a safe and secure environment."
Consequentially, websites are more than online gambling places, offering players outstanding interactive experience based on proprietary gaming technology and associated platforms.
Judging by 888 Holdings' market share and stock price, as well as their reputation — including opinions of LCB community and experience of our hosting duo at LCB Twitch Channel during the latest three-hour Casual Thursday and Slot Bonanza at 888 Casino — they aspire to be the iGaming industry role model.
So…
As we sift through data from a remarkable online gambling market compiled by a reliable source, revealing notions about ladies and gambling emerge.
When it comes to online sports betting, women enjoyed 19.79 percent ROI on placed wagers, whereas men saw losses of -4.6 percent, on average.
Additional generational segmentation shows millennials (18-34) and generation X (35-54) excelled over baby boomers (55-73) in both gender categories.
However, women fared remarkably better in 25-34, 35-44, and 55-64 age groups with 127.06%, 129.60%, and 6.13% ROI respectively, compared to -8.47%, 0.88%, and -24.96% of men.
The 18-24, 45-54, and 65-73 age groups saved the day for guys. They fared 0.14%, 16.90%, and -12.09% respectively, in comparison to -34.12%, -61.72%, and -82.16% of gals.
Also telling is the information that only 25-34 and 35-44 age groups succeeded in an average positive balance of 59.30% and 62.24% respectively, while all other groups were not able to break even in sports betting.
In online casino vertical, women saw losses of -24.07 percent while men experienced a significantly larger beating of -47 percent, on average.
Drilldown through age groups shows that only younger female millennials were successful in breaking even at online casino, few of them perhaps even borderline cases of generation Z:
18-24: women 30.13%, men -67.34%;
25-34: women -12.17%, men -23.80%;
35-44: women -42.05%, men -42.94%;
45-54: women -31.18%, men -53.46%;
55-64: women -12.07%, men -20.58%;
65+: women -77.08%, men -73.88%.
Similarly, in online poker, women faced -38 percent of losses compared to -41.6 percent of men, on average. It seems that poker was equal opportunity financial collector:
18-24: women -18.63%, men -46.48%;
25-34: women -48.09%, men -45.82%;
35-44: women -65.53%, men -44.45%;
45-54: women -55.38%, men -39.62%;
55-64: women -3.16%, men -35.92%;
65+: women -38.36%, men -37.82%.
Data from poker also serves as yet another reminder to pay attention to poker faces of senior ladies, the only age group capable to handle losses in a single-digit range.
Of course, after percentages' monologue, the instant thought-provoking notion transpires.
What an interesting thing, the equality — we never know when we're going to be outclassed when everybody performs under the same conditions.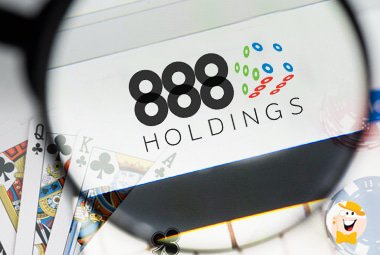 Meet the High-End Decipher
Looking for more industry-oriented comments, though, we've reached out to 888 Holdings, courtesy of New York City-based 5WPR agency, honored as 2018 Public Relations Agency of the Year by the American Business Awards.
In an exclusive exchange with the LCB Network, Mr. Yaniv Sherman — Senior Vice President and Head of Commercial Development at 888 Holdings — offers his insights on this study, business reasoning, and overall iGaming trends in New Jersey and the United States.
LCB: It's somewhat expected to have men indulge in sports betting and gambling, but to have women embrace it so successfully is perhaps unexpected. Why do you think more women are participating in online sports betting and iGaming? Is it due to market maturity, particularly in terms of improved regulations and increased gambling responsibility?
Yaniv Sherman (YS): The U.S. market is far from a mature market, it's actually just starting to evolve and grow… Every online market has its specific traits and unique feature, and women's participation looks to be one of the more interesting directions this market is taking. It's still early days, but I would suggest that the overall women empowerment movement, which is also manifesting through sports campaigns and media push (e.g. Women's soccer world cup, US Open), coupled with a broader appeal of sports betting due to its regulatory developments, is driving more women to bet. At 888 we've actually changed our global online strategy in order to cater to the recreational player, whether a sport, casino or poker one, which drives more broad-base and cross-gender traffic and interest.
LCB: What industry trends are you seeing in the U.S. online sports betting and gambling that might impact 888's operations?
YS: A few notable trends include the move from pre-match to in-play betting, which requires any operator to hone in its operations to cater for this player preference (888sport offers tens of thousands of live events, which means all funding, trading, risk management, etc. should be adjusted accordingly). Another trend is the sport calendar itself, which is very different than Europe (which is driven by major soccer events every other year, national soccer leagues and horse racing in the UK) – NFL, college football and March Madness are the anchor events in the US, and overall the sport year is longer and much more diversified than in other markets. As the product evolves and matches the sport offering we will need to customize our operations and player interface to monetize and offer the best player experience.
LCB: It's rather interesting that data originated in New Jersey, a pivotal state not only in the history of the U.S. but in the history of gambling in America as well. Do you believe the state's history had an impact on today's online gambling and sports betting results?
YS: NJ is now the blueprint, not just in the US, but globally, of how gaming regulation both drives and powers growth while setting up and enforcing its ground rules. It's the policymakers' and regulator progressive and business-oriented state of mind which catapulted NJ to the forefront of online gaming, while generating hundreds of millions of dollars in tax revenues for the state while offering a multi-product player experience. It's no coincidence it was also the plaintiff in the Murphy vs. NCAA case and was quick to react to SCOTUS favorable ruling.
LCB: Are NJ residents, both men and women, more likely to partake in online bets due to the state's history?
YS: I don't think so… From what we're seeing, betting is woven into the actual sports fan experience, and as such the prevalence to place bets is quite consistent across the nation. The differences will probably lie in the types of bets (e.g. basketball states like Indiana vs. football states like Ohio) and timing. This should be coupled with a consistent effort to educate bettors and fans about the importance of regulation and the legality of the licensed operators vs. the illegal market, as we strive to broaden the player base and turn sports betting into an entertainment experience. At 888 we've been developing our proprietary technology and products with regulation and recreation at the core. We've been doing that for over two decades, and aim to continue sharing these offerings in NJ and beyond.
LCB: Mr. Sherman, thank you.
YS: You're welcome.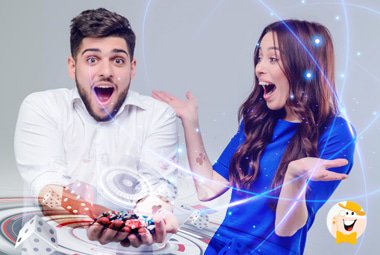 Taste of Rolling Chamomiles and Strawberries
Generally speaking, analytical findings and statements of public companies are trustworthy and illustrative business reflections with very salient implications on investors' decisions and shareholders' behavior. To put a pinch of salt into 888 Holdings' study would equal to putting blindfolds on.
[You can indulge in competitive stinging denial for five minutes. Nobody's perfect.]
After all…
We're talking about the prominent worldwide venue with operations spanning across the globe.
Their latest product, Orbit Platform, has been just launched in New Jersey, in addition to being rolled out in major regulated markets including the UK, Sweden, Denmark, and Italy, featuring exclusively developed in-house content and third-party providers such as NetEnt, Evolution Gaming, IGT, and SG Digital.
Moreover, recently renewed partnership with the New York Jets for the 2019-20 season (second year in a row), further reaffirms 888's distinctive position in the online gambling markets of Nevada, Delaware, and the Garden State.
In other words, after twenty-two years of sustainable growth, these guys are here to stay. So are the data from their study and our ensuing conclusion.
In a way, gambling is administering the gender inequality lesson.
To systematically succeed at the online casino, poker, sports betting or any iGaming endeavor requires what all of us, both women and men, equally have.
Skills, knowledge, intelligence, research, bit of math, prudent and analytical approach, flexibility, bit of instinct, a lot of responsibility and discipline, commitment and perseverance, hard work, sense for humor and fun, focus to recognize positive opportunities, but above all, respect and love of what we do, including a healthy dose of luck.
The identical ingredients are necessary prerequisites to have a meaningful relationship with a wife, girlfriend, or best female friend, mother, sister, a classy lady boss, a girl next door, old granny in the bus, very young girlish colleague, and every woman we meet on our path.
But it all starts with respect, both in gambling and life.
If we don't respect the table game, we'll be dismantled. When seaman doesn't respect the sea, he ends up beneath the waves. If you don't respect her, she'll walk away eventually, if not momentarily.
Respect equals equality.
Without equality there cannot be respect, it does not exist, it's a mirage. Without respect and subsequent trust, we either stand on the air or build houses on the sand. In both cases, there is but one outcome: grass is always greener on the other side and the sun always shines only on TV.
Deep down, we know this...
Therefore, our houses — those in life, gambling, or anything we conceive of doing, no matter how early or late in life — are to be built on a rock, high on the hill, with women standing right next to us, men, not an inch behind or below, respected even in serious disagreement, protected and yet so protective, shining, guiding as we wholesomely prevail even in the hottest, most boiling waters of our lives.
Together as one, separate yet connected, equal.
If you by any chance have any doubt about this — by all means, please, sit for poker table and play a money game against New Jersey lady. You'll get a much shorter and equally powerful retort.
This one you've just read cost infinitely less.
"women's achievements or mishaps on par with men's"
Back to articles