Back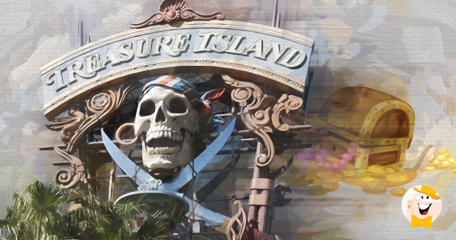 The sparkling Treasure Island Casino and Hotel on Las Vegas Boulevard has long been one of my favorite stops in Las Vegas.
It's fun just to walk along the Strip and stop in front of the Treasure Island. In the old days, after dark, the T.I. would feature an ongoing battle between pirate ships and the sinking of the Brittania and its captain.
I have an admission to make. Even though the Treasure Island drew me with its graphic depiction of pirate battles, I have never gambled there. Once I ambled inside the casino for a drink. I was impressed by its luxury interior. But my favorite casinos for playing poker, dice, blackjack and the horses were elsewhere.
That has changed.
Phil Ruffin purchased the Treasure Island on Dec. 15, 20k08 for $775 million. Ruffin owned the New Frontier Hotel and Casino and bought the property from Steve Wynn who had owned it since 1993.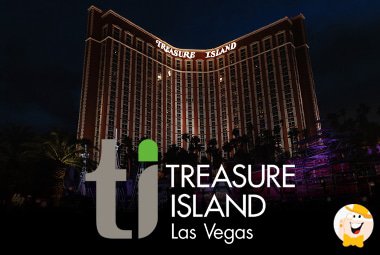 Ruffin has made some amazing changes in the Treasure Island's comp policy which is good news to all gamblers, especially poker players.
One of the complaints I have with most gambling casinos is that they fail to share at least some of their profits with their players. Ruffin is not that kind of casino owner.
For starters, for each hour you play poker in his poker room, you will be paid $2 that you can use for food, gifts, gasoline and other amenities.
Your time playing poker will be tracked and at the end of a week, the casino will give you a cash-back ranging from $10 for 10 hours play to as much as $599 for 60 hours of action.
There is more.
Treasure Island offers special room rates and show discounts to its patrons. The resort is home to Cirque du Soleil's Mystere, a show that has been voted the best production in Las Vegas nine times.
The elegant swimming pool has two bars to cater to swimmers and sun bathers. Since one of my favorite pasttimes is girl-watching, you can be sure I will be at poolside to enjoy the view.
The poker room features daily tournaments and a variety of games from Texas Hold'em to mixed games. There are 10 restaurants and three coffee shops on the property, assuring players of their choice of food to match their budgets and appetites.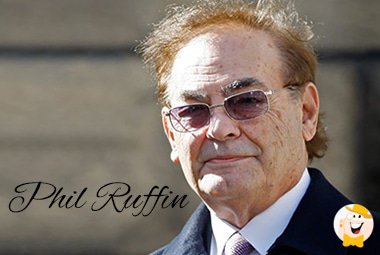 I have been playing poker at Myrtle Beach, S.C. on a cruise ship and at BestBet Casino in Jacksonville, FL. for the past year. And while these poker rooms offer good action, their comp policy simply does not exist. Indian reservations like to hang onto their profits.
I want to compliment Phil Ruffin for his innovative policy in rewarding people for gambling in his casino. He seems to come from the old school that was invented by Benny Binion, owner of Binion's Horseshoe in Las Vegas, and Pappy Smith, who built Harold's Club in Reno, NV.
Times are toughening up for a growing number of gambling casinos. Management had it their way for a long time, but things are changing. Hopefully some of the casino owners will wise up before they lose their businesses and have to close their joints because their customers have gone elsewhere.
I tip my hat to Ruffin. Let the games begin.
"one of my favorite stops in Las Vegas"
Back to articles