Back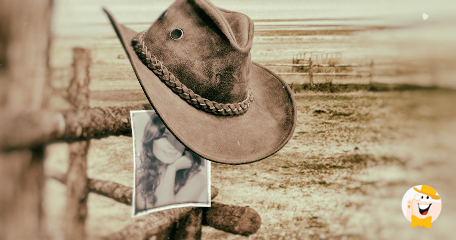 I was perusing over my morning copy of the Arizona Republic and sipping a cup of coffee when I came across a classified advertisement that immediately captured my attention:
'RANCHER WANTS WIFE, No Experience Necessary. Lonely rancher lives on a scenic 1,200-acre ranch near Payson, AZ. and needs companionship. Please send a photo with a letter.' And it included a P.O. Box number.
I rousted my brother, Legs, out of bed. 'Brother, get up. We have a story to cover.'
I was working as a reporter for the Phoenix Gazette newspaper and had the weekend off. My publishing credits included the tabloid magazines like the Star, Examiner, Globe and the National Enquirer, and I knew at least one of them would be interested in such a story.
Legs liked the idea and quickly got dressed. After breakfast, we climbed into our Italian sports car, rolled the roof down, and headed for Payson 80 miles away.
My brother and I were quite a team. He painted houses and was seeking a career as a rock and roll singer. I worked as a newspaper reporter and was a freelance magazine writer. We weren't making a lot of money, but we were living life to the hilt and even paying off some of our bills.
Our journey took us through some magnificent Arizona scenery. The part of Arizona we drove through was known as the 'top of the world' because we had to climb some incredible mountains to get to where we were going.
We finally arrived in Payson, a scenic cowboy town located near Zane Grey's ranch where he wrote many of his western novels. Our little gray sports car was an eye-catcher that attracted some of the town's beauties. They gathered around us to admire the car.
'Is that a race car?' said a fetching brunette who was very shapely in her tight-fitting jeans and low-cut blouse.
'No, but it could be,' I said smiling. 'If I raced in the Indy 500, would you be my navigator?' She smiled.
They gave us directions on how to get to the Doll Baby Ranch. Legs and I were planning to continue to Las Vegas to do some gambling after we finished the interview. We thanked them, got a couple of cold drinks to go, and continued on our trip.
About 10 miles from town, we turned off on a winding dirt road. About a mile down the road we found the ranch.
We parked the car and walked up to the door. It was open and a voice within called out, 'Come in.'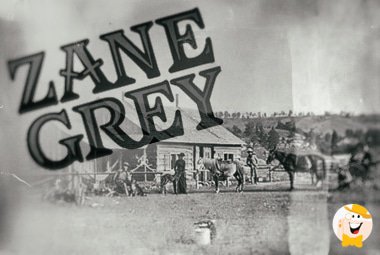 We walked inside. Nobody was there. The voice had come from a parrot inside a cage. As we were standing there in confusion, a woman approached the ranch house from the corral where she had been working. Moments later a horse containing a big cowboy wearing a gun galloped into the yard.
I explained who we were and the rancher turned toward his mother with mock fury.
'Ma, I told you if any more of these reporters came up here, you were supposed to shoot them.'
She smiled and said, 'Elmer, simmer down. These seem to be nice.'
He dismounted from the horse and explained what had happened. He did not write the ad, he said. His cowboy friends had been drinking beer and 'they decided to marry me off by running an ad in the newspaper looking for a wife. I got 35 replies, some of them with photos, and I don't plan to marry any of them.'
His mother, who was a widow, was sizing up my brother, Legs.
She took him by the arm. 'You're welcome to stay for lunch if you'd like,' she said.
"a classified advertisement that immediately captured my attention"
Back to articles