Back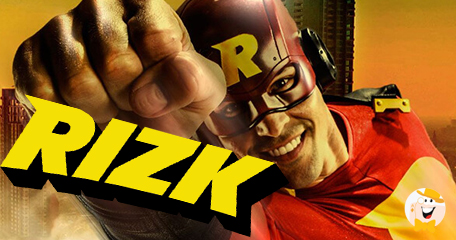 I've composed a recent editorial having to do with Rizk Casino's new withdrawal, 'Lock,' system by which a player has the option to lock-in a withdrawal which prevents the player from playing the amount that they intend to withdraw. While I think that the system is an innovative concept, I do question whether or not it will prove to be as effective as it is intended to be given that a player has the option of cancelling the withdrawal (located near the, 'Lock,' feature) and can, alternatively, withdraw the money and put it right back in.
In that editorial, I detailed some other methods of hanging onto withdrawals that I think may be more effective for players, so I strongly encourage any so situated players to take a look at that.
While on the topic of Rizk Casino, though, I decided to take a look at some of their ongoing promotions for the benefit of LCB users, so let's see what we have:
Ignoring the Free Spins bonus, I'm inclined to take a look at the 200% sign-up bonus up to $100 or 100 Euros. (How do I get my computer to make that symbol?) The first thing that I should point out is that if you are from the United Kingdom and deposit using either Skrill (Moneybookers) or Neteller, you are not welcome to partake in the bonus, so make sure you deposit using some other method.
Furthermore, even though the casino shows playthrough requirements for games such as Blackjack and Video Poker, they then go on to state that those games do not contribute anything to the wagering requirements. Is it 450x or is it nothing at all? I always look at these things and assume the worst, so we'll say that there is no contribution from those games. Roulette, Craps, Poker Games and Parlor Games also do not contribute to the WR, so we'll have to take a look at what else is available and what their other terms may be.
Furthermore, it seems that the maximum wager while playing on a bonus is five euros...so there's a good chance that will be a problem.
Upon clicking on our affiliate link, I notice that the one-hundred Euros refers to the bonus itself rather than the deposit, which means that a player will deposit fifty euros and will receive 150 Euros to play with. The wagering requirements on slots are 45x because this is a 200% bonus, other bonuses through this casino have reduced wagering requirements.
The, 'Bonus Terms,' specifically state that Table Games contribute 10% to the wagering requirements, so to me, that 10% is as good as unarguable. Those terms also state that Video Poker contributes nothing to the wagering requirements, so obviously, that is to be avoided. Anything in their, 'Classic Slots,' section, as well as a few other titles, only contribute 75% to the WR.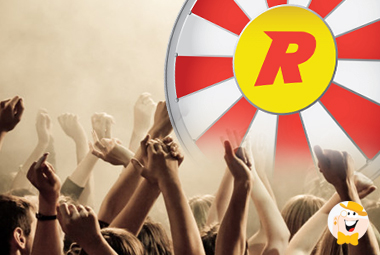 This is another bonus from which any bets are deducted from the cash balance first, which is actually becoming rather common. Although, one interesting aspect of Rizk Casino is that you can request a withdrawal of your initial deposit (or any cash balance) even before completing the wagering requirements. Of course, your bonus amount will go down to $0 and you will not be allowed to withdraw any winnings, so there is no reason to use this option. You'll also have to pay the deposit/withdrawal fees, as applicable.
With all of that out of the way, ultimately we find that we must wager 450x the $150 total balance which results in $67,500 in total wagers. Of course, until the wagering requirements have been completed, a player is limited to $5 wagers, so as a result, the player would have to make 13,500 wagers. Conservatively, a player might be able to get that done in about sixteen hours.
Personally, I would stop here. The only goal I have when playing at an online casino is to have a mathematical expectation of winning, and not only do I want to win, I want to win a sizable amount within a reasonable period of time. Unfortunately, with the table games that are available, even the Blackjack with a 99.62% RTP still results in an expected loss of $256.50 given the wagering requirements, so there is no way to play this through straight up for a profit.
Furthermore, it doesn't take much for me to determine that, being limited to $5 bets during the pendency of the wagering requirements, I simply cannot play the Variance by making a huge bet in the hopes of hitting a long-shot bet quickly to vastly increase my bankroll in order to then have a positive expectation on the playthrough. On this one, if a player runs really well, he or she might get his or her deposit back on the table games.
While the Microgaming Keno has decent returns (by keno standards) for some picks, it is set up to emphasize lower payouts and is a very, 'Bottom-heavy,' paytable. What that means is, from what I can tell, taking $5, 'Shots,' hoping to end up with a big hit will still not yield an advantage for a player. I might be wrong on this, but even if I am, it would likely be worth less than a dollar per hour and is not even worth doing the math on.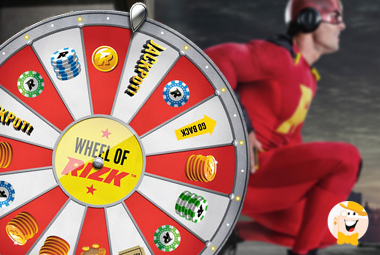 Conclusion:
As with every other online casino there is, Rizk Casino offers a wide variety of bonuses, but they also offer a new feature that allows players to, 'Lock,' their withdrawal requests. While I don't necessarily believe that feature will accomplish its intended purpose for many players, doubtlessly, it is certainly a proactive step by the casino to try to help players who would otherwise be unable to not cancel their withdrawals prevent themselves from doing so.
Unfortunately, the bonuses offered are those that would only be of any great benefit to a slot player or someone who wanted to play online table games at a negative expectation. In terms of beatability, I am going to categorically declare Rizk Casino's Welcome Bonus, NOT BEATABLE mostly because they limit the player's wagers to $5 until the WR has been met. If that $5 was instead $50, then we might have something to talk about, but for advantage players, nothing to see here, folks.
"NOT BEATABLE"
Back to articles